I was very tense about writing my own Competent demonstration report. It was then I came across Assignment Prime's CDR report writing and availed of their service. And I am glad that I did because now I am doing my dream job.
Samantha
Even being an experienced engineer, I was not sure if my CDR will be approved. So, I took CDR report writing services of Assignment Prime. They have enhanced my skills and talents in such professional way that it was approved in the first go. Thanks ya!
Dylan Brooke
Table Of Contents
Best CDR Writing Services for Engineers to Get Assured Visa
Many engineers think of settling for better career opportunities. But, very few get to fulfill their dream. This is because the Engineers (EA), which permits the migration of non-native people to live and work in this sovereign country, strictly abides by the migration skills assessment rules. During this assessment, you have to submit your CDR that should persuade them that you are eligible for that job. If you are not aware of the competent demonstration report, then avail of the best CDR writing services offered by Assignment Prime, the most renowned assignment writing service provider . Below our writers have explained CDR in detail. Take a look.
1. What Is CDR Writing?
If you are an engineer and want to find a suitable job and settle, then Engineers (EA), the authority that permits any individual to work and stay there will test your skills. It is known as a migration skills assessment. Now, that's when CDR writing comes into the picture.
CDR stands for competency demonstration report. As the name suggests, this is a report that demonstrates your competency and skills. The EA requires you to prepare this report abiding by the migration skills assessment rules. If they feel that you possess all the necessary skills that are needed to work and lead a struggle-free life, then you are eligible to apply for a skilled migration visa. Thus, CDR writing is a very crucial step for engineers looking forward to taking their careers to the next level.
2. What Is the Whole Purpose of CDR Writing?
The primary purpose behind CDR report writing is to reflect your competence, engineering skills, and command of the English language to the EA for evaluation and migration assessment. Here are the three main intents of this CDR writing task.
A. To showcase your engineering skills
The engineering here means your skills to work under any conditions, your approach towards your tasks, the challenges you faced, and the troubles you dealt with if any. The main motive behind this is to know how good you are at your work and what experience you carry in it. If you are not good at efficiently showcasing your best features, then avail of our CDR writing services. Our expert writers know how to emphasize your best skills to impress the EA committee.
B. To emphasize your subject knowledge
The intent of this is to know your subject knowledge. No matter what was your core subject, they want to check if you are well versed with it. This way, they can get an idea about your approach and understanding of the subject that can help in solving any engineering problem. Emphasizing your subject knowledge in a manner that doesn't look overboard is a skill. Not everyone is good at it, and this is why we provide CDR report writing services to help such people struggling to put their best foot forward.
C. To display your English & communication skills
English is the common speaking language. So, you should have a good command of this language to be able to convey your thoughts and communicate with others easily. For this, you need to take exams like TOEFL, IELTS, etc. The way you do CDR report writing is itself considered to assess your English writing skills. If this seems a hard nut to crack for you, then we have your back. Avail of the best CDR writing services from us.
These are the three main purposes of analysis and preparation of a competent demonstration report. If you are stuck or bothered with this, then waste no time and seek our CDR writing services in Melbourne. Our professional writers will leave no stone unturned to meet all the requirements that EA would be looking for in your CDR writing.
3. Who Should Apply for CDR?
Any engineering graduate who finds himself covered in any of the following four categories is eligible to apply for CDR. EA sets the following four categories for immigration process and skill assessment:
A. Professional Engineers
If you are a four-year engineering graduate with work experience in your field, then bingo! You are eligible for this category. Now, make it a point to check if your work experience includes these:
Analyzing, understanding, and implementing a project.
Establishing smooth functioning of different technologies.
Dealing with varying stakeholders during your work period.
Handling a project right from the beginning stage to the end.
Managing both technical and non-technical aspects of the project.
If you are under this category and need assistance with this, then avail of CDR writing services for engineers and get rid of all your fears.
B. Engineering Technologists
If you are from any engineering discipline of three years diploma or degree course, then you are counted in this category. If you are here, then these are your requirements:
You need to be very good at your subject.
You may have some idea in client interaction, yet it is not mandatory.
You should have good knowledge of the emerging technologies related to your domain.
These are the requirements that you should meet if you are under this category. If you meet all of these but do not know how to include them in your report, then our writers who provide CDR writing services in Sydney can assist you with it.
C. Engineering Associate
If you hold a two-year diploma degree in any engineering course, then you belong in this category. The engineering associates are known as para-professionals. Here are what a para-professional should possess:
Ability to design, develop, and implement various resources.
Good idea on how to operate plants and equipment in a cost-efficient manner.
Capability to keep a check on the quality and management of various materials and resources.
In-depth knowledge of multiple codes and standards in their specific engineering field.
These are the things you should know to be eligible for getting into this category. Our best CDR writing services for engineers can get you through the CDR report writing without any struggle.
D. Engineering Manager
If you are included in this category, then it's excellent! Because the chances of getting a visa are higher for people under the engineering manager category. Wondering why? This is because you need to possess the following skills/abilities to be counted in here:
Exposure to handle a team of professional engineers.
In-depth knowledge of various processes under your specific field.
Ability to prepare plans and strategies to implement different processes smoothly.
Experience of seven years as a professional engineer and three years as an engineer manager.
These are the skills that you should possess to become eligible for this category. You work on honing your skills while our writers who provide CDR writing services will work on your report.
Wondering if you are eligible for any of the categories mentioned above? If you are an engineering student who has graduated from any of the different disciplines. Here are some engineering disciples:
| | |
| --- | --- |
| Aeronautical engineering | Agricultural engineering |
| Bio-medical engineering | Structural engineering |
| Chemical engineering | Transport engineering |
| Electrical engineering | Telecommunication engineering |
| Environmental engineering | Petroleum engineering |
| Geotechnical engineering | Mining engineering |
| Industrial engineering | Mechanical engineering |
If you are from any of the above disciplines, you can avail of CDR writing services to get help in landing your dream job.
4. How to Write a CDR Report?
If you are wondering how to write a perfect competent demonstration report in a way that can get you a skilled migration visa without any hassle, then look into this CDR writing guide our writers use to craft a comprehensive report every time.
So, here are the three main sections of this CDR writing guide we should mainly focus on:
A. Requirements
The first thing, to begin with, is to know all the requirements of an ideal competent demonstration report. For this, you can refer to the following guidelines that our writers who provide CDR writing help follow.
a. Personal details for verification/identification
This is where we put forward all your necessary personal details, such as birth certificate, passport size photos, bios, and other such documents. It is the first step our writers take when providing CDR writing Melbourne service.
b. Updated resume in an organized format
Your resume should be the latest one and include all the significant sections involved. It should be well structured, and all the elements should be neatly ordered. If you ask for CDR writing for engineers, then we assure you that your resume is up to date.
c. Results of any renowned language tests
Taking any language test is mandatory. So, this is where you mention the results of those language tests, such as IELTS, TOEFL, etc. CDR writing engineers can help you with including these results in your report effectively.
d. A list of all your educational certificates
Here, you collect all your educational certificates right from schooling to graduation. These are considered as documents of proof for what you have mentioned in your report. Save yourself from all this struggle by availing of CDR report writing in Brisbane.
e. A file with all your employment details
This is yet another step of the CDR writing guide. Here, we include all the details of your work to date. Right from your first job, including all offer letters, resignation letters, and other such essential papers along with the reasons behind the resignation, etc.
f. Well written three career episodes
Career episodes are one of the most vital elements of CDR writing. Here, you elaborate on your work experiences that played an essential role in enhancing your skills. This is the platform where you explain the experiences you have gained by working on any particular project or task. Need help with career episode writing? Contact our best CDR writers.
g. An engaging summary statement
Many people at EA go through your summary statement first. That means this is the section that can impress them in the first go. So, we ensure this section is engaging and interesting. No one can make your summary statement as perfect as our CDR engineer. Their years of experience and expertise in this field can help in making your work look professional.
h. Continuing personal development
This is the place where we discuss all the training, workshops, seminars, and other such activities you attended. We also include your role and contribution to those activities. We also cover the details of the company or organization that conducted the seminar. Continuing personal development is also an essential section of your CDR that we need to focus on. When you take assistance from us, the best CDR help provider, we ensure your work is perfect and flawless.
These are the essential requirements of your CDR report writing that we collect before we begin with the writing task. Now, after getting all of these, we will look into the format of CDR writing.
B. Format
The ideal CDR writing format keeps changing as per the guidelines set by Engineers. But, some elements remain unchanged or constant in it that are listed below.
a) Curriculum Vitae
Curriculum Vitae is the first step of CDR writing. Here you include the below-mentioned details:
Contact details
Academic qualifications
Professional experiences
Other qualifications
Skills
Awards and certifications
Publications or presentations
Professional associations
Scholarships
Licenses and recognition
b) Continuing personal development
This is where the CDR report writing actually begins. This should be around 1000 words. It comprises the following details:
Name of the program
The date on which it was conducted
Time period
Location
Name of the organization that conducted
c) First career episode
This is the first career episode. It should be made in approx 850-1850 words and distributed accordingly, as mentioned below:
The prologue of approx 100 words
Background section in around 200-500 words
Details of your engineering work in 500-1000 words
Abstract of 50-100 words
If you are facing any trouble with this section, then seek our CDR assignment help.
d) Second career episode
This is the second career episode. It is similar to the first one except for the word limit that ranges from 850 words to 1700 words. Take CDR writing help from us and get this done in no time.
e) Third career episode
This is the second career episode. It is similar to the first one except for the word limit that ranges from 850 words to 2100 words. Leave this to our CDR writers, and they will make it picture-perfect.
f) Summary statement
Give a detailed summary of the entire CDR report in around 1500 words. This section can help impress the reader if you avail our CDR writing help.
This is the ideal format for CDR writing. We follow this to write a competency demonstration report that can help you land your dream job.
C. Writing
The next phase in the CDR writing guide is the process of writing. Here there are two main sections of writing that you need to focus on:
a) Tips
Follow the below mentioned CDR writing tips that can help in creating a competent demonstration report without any hassle.
Give only a brief overview of the CV.
Make your CV in a persuasive tone.
Write content in a manner that leaves an impact on the reader's mind.
Follow a proper CDR writing format.
Do not make your CV too long or too short.
Follow all mentioned guidelines.
Make sure to submit this on time to avoid getting rejected.
Use proper spellings, words, and correct verbs.
Write career episodes in the first person.
Use active voice to write career episodes.
b) Mistakes
There are some points that you need to avoid in your CDR report writing which is mentioned below.
Not complying with any rule set by EA can get your application rejected.
Do not include false data or information.
Your CDR should be error-free.
Do not copy anything from CDR report writing samples.
Talk about you and your experience more and not about your company.
These are the points one should remember during the CDR report writing task to come up with a perfect document.
Take CDR Writing Services Today to Fulfil your Dream!
Competent democracy report is the gateway for engineers to land their dream jobs. This is a crucial stage of the immigration process and skill assessment, failing in which can cost you lose this opportunity to fly to and settle there. So, be very careful while drafting your CDR report. And, if you want to stay away from all these hassles, avail of CDR writing services from Assignment Prime. We deliver the best work right on time, that is perfect and looks professional at the same time.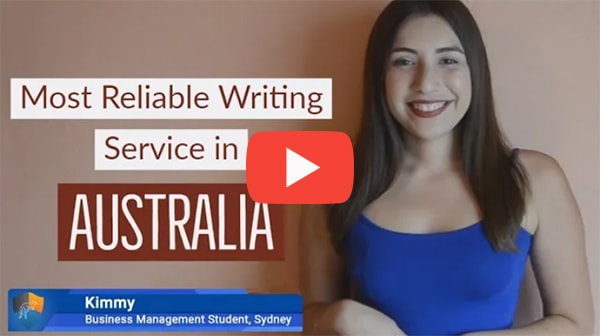 FREE Tools
To Make Your Work Original
FREE Features
Topic Creation

Outline

Unlimited Revisions

Editing/Proofreading

Formatting

Bibliography
Get all these features for
USD 84.3FREE