I was struggling to write my dissertation since it is a very lengthy document. But the dissertation writing professionals of this website helped me a lot. I am very grateful to them and the entire team.
Brian Phillips
The dissertation writing guide provided by the experts of this website is just amazing. I could get the best grades in my dissertation due to the help provided by these guys. Every student should consider this website to get guidance with dissertation writing.
David Lewis
Dissertation Writing Guide from PhD Certified Writers to Excel the Task
Whether you are a PhD scholar or enrolled in an undergraduate course, you have to work on a dissertation to pass your degree successfully. Being the most crucial academic document, it requires a student to work with a lot of precision and dedication. Are you working on one and struggling with it? Do you need a dissertation writing guide so that you can pass your course with flying colors? If this is what you want from all your heart, then get ready to be excited. Assignment Prime, the best academic writing service provider. has brought an amazing dissertation writing guide for students that will help them bring brilliance and perfection to their task. Excited to go through it? But first, let's have a look at the different parts of the dissertation.
SUPER SAVINGS
On All Writing Services
UPTO 50% OFF
PLUS GET AN EXTRA 5% OFF ON ORDER ON APP
What Are the Different Parts of a Dissertation?
A dissertation is generally divided into seven main parts which are Dissertation Abstract, Dissertation Introduction, Dissertation Literature Review, Dissertation Methodology, Dissertation Analysis & Result, Dissertation Discussion & Conclusion, and Dissertation Bibliography. Below is a guide to writing a dissertation where our writers have explained each section in detail.
Dissertation Abstract
This is the first step of dissertation writing which provides a short summary of the entire work. It is a statement of your dissertation topic, purpose, and objective. Our experts who provide a guide for dissertation writing say that you should write the dissertation abstract at the end. This is because you will be able to summarize the work better once you are done writing the entire the document.
Dissertation Introduction
You must know the motive behind writing an introduction for any piece of literature. The introduction for the dissertation is written with a purpose to sketch the background of the topic for the readers. It also presents a brief about the research that a student has conducted. Your dissertation introduction should have an opening statement, a supporting statement, a thesis statement, and a hook.
Dissertation Literature Review
The overview of the theories and philosophies related to the dissertation topic are discussed in this part. In the dissertation literature review, a student has to show what has been explored about the topic till now and what are the future possibilities of it. By working on this part of the dissertation, a student learns how to place his research within the larger area of study.
Dissertation Methodology
In this part of the dissertation, a student has to highlight the qualitative and quantitative research methods used to gather the data related to the topic of the dissertation. To accomplish this stage of the dissertation, you need to have impeccable research skills to find the best information. Moreover, you should have knowledge of all the best methods that are used for research.
Dissertation Analysis & Results
After writing about the methods used to collect the information, it's now time to present the findings of the research and assess the hypotheses. The result obtained after the analysis is highlighted in this stage so that the readers get to know, whether or not, the motive behind conducting the research is fulfilled.
Dissertation Discussion & Conclusion
This is one of the most crucial parts of the dissertation, where you have to present the significant concepts related to the research question and set forth the finding in various statements. When writing the conclusion of the dissertation, keep in mind to provide a proper closure to the readers or give them food for thought.
Dissertation Bibliography
Many students often overlook the importance of bibliography in their dissertation. However, this part is as essential as the other ones. In the bibliography, you have to present a list of all the resources from where you have obtained the information. The list has to be properly referenced in the style as specified by the university. If you don't provide a bibliography, then your dissertation can be flagged for plagiarism.
It is necessary for students to work on each of these parts diligently so that the whole dissertation turns out to be an amazing piece of work. If you have no idea how to begin with these chapters, then you need not worry. In the subsequent section, you will see a guide for dissertation writing that will help you accomplish each part like a pro.
Thinking, "How to Write Different Dissertation Parts?" Learn from Our Experts
Being the most renowned dissertation writing service provider, many students reach to us with the same query, "How to write different parts of a dissertation?" To all those students, we have a dissertation writing guide in which our experts have provided the best steps to write various sections with perfection. But before that, let's first have a look at the distribution of words for each chapter.
| | | |
| --- | --- | --- |
| Dissertation Parts | Distribution of Words | Total Word Count |
| Abstract | -- | -- |
| Introduction | 10% | 1000 Words |
| Literature Review | 25% | 2500 Words |
| Methodology | 20% | 2000 Words |
| Analysis & Results | 30% | 3000 Words |
| Discussion & Conclusion | 15% | 1500 Words |
| Bibliography | -- | -- |
Now let's see a dissertation writing guide on how to accomplish different parts.
1. How to Write Dissertation Abstract?
The first step is to know the objective, problem statement, and research question of your dissertation. Next, describe the methodology, result, and main conclusion. After this, give recommendations or suggestions for further research.
2. How to Write Dissertation Introduction?
Get started by providing general background details that put the research in context. Next, clarify the focus of the study and highlight the value of the research. After this, mention the research aims and objectives.
3. How to Write Dissertation Literature Review?
To write a literature review for your dissertation, you should first collect, evaluate, and select the literature. Next, you need to organize the arguments and plan the structure of the literature review. At last, write it down like any other academic text.
4. How to Write Dissertation Methodology?
Begin by explaining your methodological approach. After this, describe the methods you used for data collection and selection. Next, explain how you processed and analyzed the data. The last step is to assess and justify your methodological choices.
5. How to Write Dissertation Analysis & Results?
To write this section, you should first gather everything that you analyzed. Then present the findings and result of your quantitative and qualitative research. At last, explain whether the hypotheses that you formulated have been confirmed or rejected.
6. How to Write Dissertation Discussion & Conclusion?
To write this section with perfection, you should first go through the entire dissertation and then present everything that you have discussed and concluded from the research. Give a sense of completeness to your readers. Lastly, you can highlight the future possibility of your research.
7. How to Write Dissertation Bibliography?
The preparation for the bibliography starts at the time of data collection. Start by checking the dissertation writing guidelines for bibliography. Then, list down all the sources in the specified referencing style.
The above guide for writing dissertation would have surely helped you understand how to write different parts of the dissertation. When working on each section, you need to keep a few do's and don'ts in mind so that your dissertation turns out to be a masterpiece.

Do's and Don'ts of Dissertation Writing Every Student Should Know
Do's of Dissertation Writing
Always conduct significant research before starting the dissertation. This will save you from getting perplexed at the time of writing.
Always present the methodology used in the research to give clarity to the readers regarding the outcomes and methods.
Always define your clear goals in the abstract so that the readers who don't even have an idea about your dissertation topic understand it completely.
Always present your objective clearly in the introduction. Use an engaging hook to keep the readers glued till the end.
Always wind up the dissertation properly. The conclusion should give closure to the readers, so they get answers to all the questions presented.
Always go through your work again after writing. Make sure to check it thoroughly as it may have grammatical, spelling, punctuation, and other errors.
Always check for the flow of information. There should be proper connectivity and transition between different sections of the dissertation.
Always ask a few questions to yourself before submitting the dissertation, such as, "Have I answered the research question properly?" "Have I used the right methods to gather data?" "Is my thesis statement clear?"
Don'ts of Dissertation Writing
Never repeat your ideas in the dissertation. When writing the conclusion, don't write the same words as written in the introduction.
Never start writing until you have a proper plan to take the dissertation forward. Be clear with your objective, or else you'll get stuck in between.
Never share all your views and research in the introduction. Leave a few voids that readers want to fill while going through the dissertation.
Never start until you have all the dissertation writing guidelines. Not working in accordance with the specifications can lead your paper to rejection.
Don't go overboard while decorating your dissertation. Use a single font style throughout to maintain the uniformity. The font size can vary for headings.
Never use more than one referencing and formatting style in your dissertation. If you have been asked to use MLA style, then stick to it.
Never try to finish your dissertation in one go. Diving the work in small chunks and allocate sufficient time for each one. This will keep your enthusiastic.
Never try to convince the readers to agree to your viewpoint by presenting wrong information. This can make your work lose credibility.
By now, you must be well-versed with everything that is required to write a dissertation. Still confused and not sure whether you will be able to write it? Don't lose the peace of your mind; Assignment Prime has got your back. Our writers are not only here to provide you with the best dissertation writing guide but also to help you draft it. You can avail our dissertation writing services and get the world-class document at a price that would be easy on your pocket. Want to know how we can help you in writing a dissertation. Scroll down!
How Can Assignment Prime Help You with Dissertation Writing Work?
Our dissertation writers possess extensive knowledge of their respective area of study. They can write a descriptive and informative dissertation for you so that you get a deep understanding of the subject and score the grades of your dreams. Here's how they can help you with your dissertation writing work.
They will use various innovative & unique formats for your dissertation to give it a touch of brilliance & professionalism.
They use professional and comprehensible language in the dissertation so that students understand it easily.
They use qualitative and quantitative methods to gather the best information for your dissertation.
They make a point to go through the paper meticulously after writing it to ensure there are no errors in it.
They always check for the smooth flow of information and proper transition between every section of the document.
Last but not least, our professionals check your dissertation against plagiarism and attach a Turnitin report with the document.
We are highly committed to providing the best dissertation writing guide to students as well as needful dissertation writing assistance to them. You can reach to us anytime and place your dissertation writing request. We will leave no stone unturned in meeting your expectations as we are the most renowned dissertation writing guidance provider.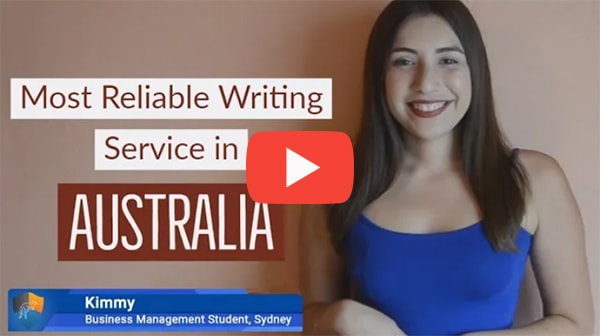 FREE Tools
To Make Your Work Original
FREE Features
Topic Creation

Outline

Unlimited Revisions

Editing/Proofreading

Formatting

Bibliography
Get all these features for
USD 84.3FREE