I am a law student and was working on consumer law case study. Then, I came across Assignment Prime. I am a student who is very particular about her work. So, I went through their blogs and samples section. I was really impressed with the quality of work and availed their service. I got my work delivered in just a week and in the perfect way I wanted it in.
Stephanie Sandoval
I was struggling with my case study. Remembering all those legal terms and laws was not my thing. So, I took from Assignment Help and they had my work done and now I can easily understand my assignment. They have amazing skills to write in a manner everybody could easily understand.
Boyd Tate
Avail Company Law Case Study Help from Assignment Prime
A case study is a detailed investigation that is performed by an individual or a company. They help students in understanding the topic from depth, perform analysis on relevant data and get practical experience on it. And this is what makes it a complex task. But, here comes the Assignment Prime into action. No matter how tough a subject is or how complex a task is, with expert writers ready to put extra efforts, we are available 24*7 to help students with it.
Our expert writers provide case study writing help in different subjects like business, nursing, and law. Now, we shall look into details of a law case study.
SUPER SAVINGS
On All Writing Services
UPTO 50% OFF
PLUS GET AN EXTRA 5% OFF ON ORDER ON APP
What Are the Branches of Law Assignment Prime Can Help You With?
A law case study is a detailed investigation performed on a case that is already resolved. This is considered a good approach to get practical learning experience for a student pursuing his career in the legal field. Now since we know that law is categorized into many divisions, as mentioned below.
| | |
| --- | --- |
| Administrative law | Animal law |
| Art law | Company law |
| Copyright law | Civil law |
| Family law | Employment law |
| Consumer law | Internet law |
| Banking law | Gaming law |
| Health law | Environmental law |
| Media law | Property law |
| Privacy law | Tax law |
| Sports law | Technology law |
Now, let's look into company law.
What is Company Law?
Company law is the body of governing law that deals with the rights and regulations of individuals, company and organizations. This is also known as corporate law, for it is directly linked with the corporate life cycle. It involves different laws that are related to the corporate lifestyle of a person and the relationship between people and the company itself.
If you are pursuing law from company/corporate domain, then you surely have to perform a case study as your academic work or for the experience purpose. Because it is only through case study writing that a student gets enough exposure to experiment and gain the practical knowledge of the subject. If you are writing a case study for company law, and you feel you can't get it done all by your own, then it's time you avail our company law case study help services. But, if you insist on doing it on own, then you should surely keep reading to know what our experts have brought for you.
What Is the Structure of a Consumer Law Case Study?
Let's begin with the structure of the case study for company law.
Title Page- This is where you mention about the title of your case study and basic information of the writer and the submitted to person or committee.


Abstract - This is a brief on the subject of your case study and your findings in it.


Introduction - This includes the introductory part of your case study along with an intriguing part to keep the reader hooked until the end.


About - Here you give out some details of the case like what was the previous information you gained from past hearings and how it was resolved.


Challenges - Here, you discuss the challenges you faced while dealing with this case.


Your contribution - This is the section where you put forward your contributions to this case.


Results - This is where you discuss the results you have arrived by the end of this case study.


Evidence - Here, you can include any evidence to your case in the form of visuals or quotes.


Conclusion - This is the concluding part where you wind up your thoughts while restating your topic again.


Reference - This section is used for citation purpose. Here, you give the credits to authors from whose information you have borrowed for your case study on company law.
What Is the 5-step Process of Writing a Consumer Law Case Study?
Writing a case study related to company law is not an easy task. You need to follow some legal approaches for this. If you are unaware of this, then here is the legally approved process our writers use for writing a case study.
Gather facts about the case
In a legal case study, you use statements of facts. That is what you need to be very particular about the data you provide or use.
Understand the information collected
Once you have collected all the information, you need to sit and understand it well. For this step, our legal experts prefer writing down all that has happened in their case in the past. Then they will note down separately what is currently happening with their case. This helps them to use it for understanding and analyzing purpose easily.
Determine the legal problem
Now, this is where you bring out the main problem of your case. State it in bold and clear language so that it can be conveyed easily to the reader.
Come up with a solution
Since you already know what the problem is, come up with the desired solution. This is something that should be according to your opinion so that you can work towards it.
Research for legal information
Now, its time to collect information. There is a high chance of gathering fake information online. So, you need to be very sure and careful about the sources you are collecting the information from. If you are perplexed about the sources you need to go-to for collecting information for your case study, then you can take reference from our company law case study examples or avail our company law case study writing services.
So, this is the process our writers use to come up with a unique and best quality content for student's case study every time.
Why Choose Assignment Prime for Consumer Law Case Study?
Listed below are some additional features of the services we provide for students.
High-quality content
We provide company law case study and answers to students in the best quality. This is because work with good quality can help you score the best grades you have been dreaming for.
Experienced writers
We have experienced writers working on your document to make it flawless and good-to-go. You can have a look at our case study examples of company law to know the writing skills of our writers.
Foolproof work
We have a team of dedicated proofreaders who will be checking for grammatical mistakes, spellings, incomplete sentences and other such errors in the content and correct them so that you get an error-free work.
Free Plagiarism report
We provide a free Plagiarism report with your work to ensure it is plagiarism-free. It is completely free of cost with our service and includes a percentile of the similarity and plagiarism in the content.
Affordable prices
We know how difficult it is to manage your expenses when you are a student. This is why we provide our services at cheap rates. We also offer huge discounts to both new and existing customers on our services.
Hassle-free refund process
If you are not satisfied with our quality of work, you can get unlimited free revisions. But, if you are still disappointed with it, then you can get your money back in a hassle-free manner.
These are the special features of our services. So, what are you waiting for? Contact us now as we are available round-the-clock on-call, mail or message to hear from you.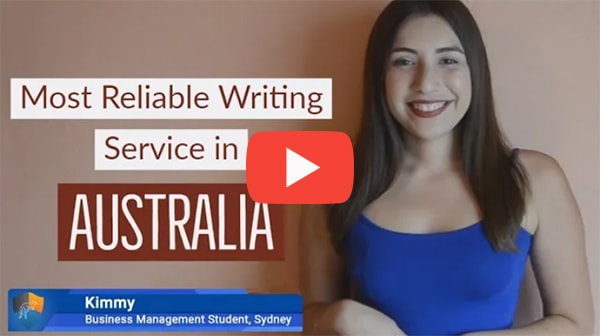 FREE Tools
To Make Your Work Original
FREE Features
Topic Creation

Outline

Unlimited Revisions

Editing/Proofreading

Formatting

Bibliography
Get all these features for
USD 84.3FREE