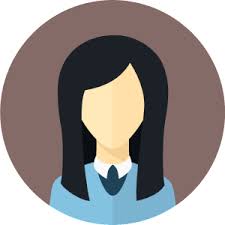 LF
Jessica Goodbooks
offline
2424 Finished Papers
22 Orders in Progress
Subjects Covered
Structural Engineer (Professional)
History of Structural Engineering
Structural failure
Building structures
Earthquake engineering structures
Civil engineering structures
Mechanical structures
Aerospace structures
Nanoscale structures
Structural
Hire Me
About Writer
As an academic writer at Assignment Prime, I have guided students on various topics related to Structural Engineering. I have helped them in writing dissertations, case studies, research papers, essays, coursework on subject fields such as Structural Engineer (Professional), History of Structural Engineering, Structural failure, Building structures, Earthquake engineering structures, Civil engineering structures, Mechanical structures, Aerospace structures, Nanoscale structures, Structural Engineering for Medical Science, Structural elements, Columns, Beams, Trusses, Plates, Shells, Arches, Catenaries, Structural engineering theory, etc. I understand the problems faced by students in this subject and can efficiently guide them on the complex disciplines. Students looking out for a comprehensive assistance can contact me for sorting out their writing issues.
Get Price Quote
Ask a FREE Question
Thank you so much for helping me in writing my assignment on a complex topic of Structural Engineering. I am glad to have scored an excellent grade in this semester.
Thanks a ton for the assignment writing support. Keep up the good work.
I took assistance from Jessica on a complex topic and was assured of a well-written document. She is extremely knowledgeable and has the skills to assist in the intricate topics. Thank you so much!