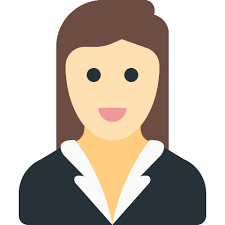 LF
2123 Finished Papers
55 Orders in Progress
Subjects Covered
Branches of sustainable agriculture
Sustainable farming
Perennial foods
Sustainable forestry management
Sustainable landscaping
Approaches in sustainable agriculture
Hydroculture
Integrated pest control
Permaculture
Regenerative agriculture
Sust
Hire Me
About Writer
I'm an academic writer who is devoted to offering writing assistance to the university and college students in Australia for the past eight years. I hold post graduation degree in Agricultural Studies from the Monash University, Australia. My credentials and expertise on the subject have helped many students till date. I have delivered academic documents on various topics such as Branches of sustainable agriculture, Sustainable farming, Perennial foods, Sustainable forestry management, Sustainable landscaping, Approaches in sustainable agriculture, Hydroculture, Integrated pest control, Permaculture, Regenerative agriculture, Sustainable development, Economic considerations, Farming and natural resources, Agricultural practices, Rural development, Food and food transformation, etc. Hire me to get a top-quality writing assistance with any referencing and citation style and on any topic related to this subject.
Get Price Quote
Ask a FREE Question
It would not have been possible for me to complete my report without your assistance. I cannot thank you enough for the exceptional help given by you.
No other writer can provide such a detailed assignment on the topic of Agriculture Studies. I am glad to have you as my academic writer. Thanks for the amazing work!
Thanks for the help! I am really happy to take your assignment writing help.