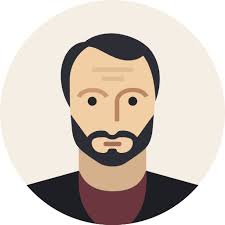 LF
2014 Finished Papers
32 Orders in Progress
Subjects Covered
Population Studies
Culture
Biology
and Population Dynamics
Demographic Modeling
International Migration
and Spatial Population Data Analysis.
Hire Me
About Writer
The field of Demography demands a top-notch academic writing work to be submitted by the scholars. I have assisted many Aussie college-goers by providing excellently-written assignments, research papers, dissertations, and theses on various topics, including Demographic Modeling, International Migration, Population Studies, Culture, Biology, & Population Dynamics, Spatial Population Data Analysis, Biostatistics in Population Health, Measuring and Analyzing Indigenous Well-being, Population, and Climate Change & Sustainable Development. Hire me immediately to get excellent writing assistance!
Get Price Quote
Ask a FREE Question
Oliver is the one whom I always contact for all my assignment writing tasks. He provides me with the best documents every time that too on the promised date. I would have never survived my college without his assistance. Thanks, buddy!
I'm totally in love with the assignment writing work done by him. My submission is after two days, and I'm hoping to get an A+. Thanks a ton, Oliver!