Introduction
Stakeholder Theory
This theory was proposed by Ian Mitroff in a book 'Stakeholders of the Organizational Mind'. R. Edward Freeman in 1983 gave an article on the theory followed by a book "Strategic Management: A Stakeholder Approach". The agenda of this theory is to identify the individuals in business environment that really matter, which according to the theory are stakeholders. This theory suggests that Stakeholders are the most important aspect of a business organization which are responsible for its survival.
Stakeholder identification and engagement
It is imperative for a firm to identify its stakeholders beforehand and develop their policies according to them. This is because stakeholders, in every sense influence the working of a business organization. If the firm identify and engage contributing stakeholders, it would successfully minimize the support firms seek from shareholders. Their role in an organization is very crucial. They even help an organization to enhance the quality of their products by providing better resources.
Debenhams plc's Stakeholders Engagement
Contents
Debenhams plc is a leading international retailer headquartered in London, founded in 1778 and even though it has 241 stores across 22 countries, 80% of its revenue comes from UK only. The Company deals in selling a range of household items, furniture and clothing throughout the globe. It is a well-known brand and its success relies over the contribution of its stakeholders as Debenhams is engaging stakeholders in several managerial operation in order to improve its performance. Following points describe the key stakeholders and their engagement.
Customers: - It refersto an individual or group of persons that purchase goods that are produced by a company. Debenhams considers the need and preference of its customers while making decision related to their local stores, adding new products line, making the shopping easier by improving the channel etc. Customers engagement also provides a crucial role in the growth of the company and the feedback provided by them is vital. Debenhams claims that 20% of their customers are in the age group 45-54
Suppliers: - Are the individuals which supplies product or other material that are required by a company to perform their operations. Debenhams consider their suppliers as a pillar of success, because of them the company will be able to provide its customers unique, exclusive and differential range of product. The company offers them

various benefits that may be monetary or non-monetary. In their annual report and
Associated documents Debenhams Plc reports that UK exiting EU will lead to sales
being lower and shortfall on popular merchandise
Employees: - Refers to a person who contributes towards the success of the company by performing the necessary work. Debenhams' employee engagement is very vital as they provide quality services that support towards the growth of the company. Debenhams employed around 30,000 by 2018 and 27,000 by 2016 that work in their head office, logistics and distribution centers. The Company always keeps its Employees engaged with organizational goals and objectives that support in achieving higher success. Debenhams Plc are also offering training opportunity and give employees the courage to push boundaries so from day one the career will be in their hands
Shareholders: - These are the people who invest their money in the Company and are interested in financial affairs of the Company or Organization. Shareholders play a critical role within the business activities of Debenhams by providing the capital required to perform operations effectively. Commitment to product or services excellence, robust control environment, longevity and strength of Company's strategy are factors that attract investors. Shareholders are holding AGMs frequently as well as annual General Meeting where they declare final dividends percentage, re-election of Directors, they authorize the audit Committee to approach policies etc.
Community: - It refers to a location or society in which the Company operates its business. Support of community is very essential for Debenhams in order to achieve market sustainability. Companies always strive to be an active and responsible member within a society in which operates by supporting national and local charities through fundraising and volunteering. Debenhams Plc has Beauty Community Club where Community can discover chat and share with fellow beauty lovers.
Debenhams also support charities such as Children in need, Breast cancer, Help for Heroes etc.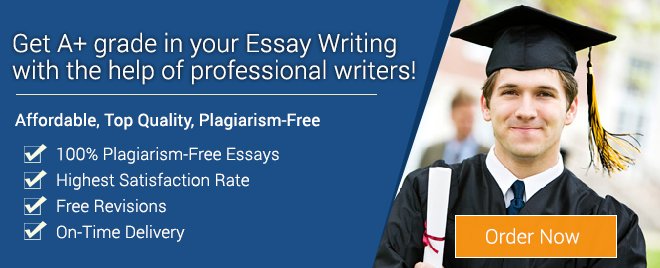 WH Smith plc's Stakeholders Engagement
WH Smith plc is a British retailer which is headquartered in Swindon, UK and operates a chain of high street, airport. Railway station, hospital and service station shops for selling newspapers, magazines, stationary, entertainment products and many more.
The reason behind this growth and success is the contribution and engagement of Company's stakeholders.
Customers: - These are the most essential stakeholder for WH Smith as customers are the main sources of revenue for the Company. WH Smith engage its customers with business by continuously managing space in store to reflect the features of each location. This continually arrangement and renovation in store helps in attracting customers toward the store and influencing them to keep engaging with the store. These strategies rations further support in achieving market recognition.
Suppliers: - WH Smith always try to maintain its stock as per the requirement of the customer by keeping its suppliers engage various material activities. The Company always concerns with its suppliers while moving to new location, this is helping the WH Smith plc to maintain network in supporting them to provide material whenever they require. Apart from this the Company is using product assortment method in order to determine technology or innovation to bring in business.
Employees: - These are considered an asset of WH Smitsbecause they are the key persons who perform their operations to achieve the organizational objective. The Company employed 14000 employees throughout the world who work toward towards attracting and serving the customer to achieve the targets of the company. WH Smith always focuses on improvising their policies, practices and procedures to provide a healthy working environment to their employees.
Shareholders: - They also play an essential role in the growth of the Company by providing Capital for operating its business effectively and for expansion purpose as well. WH Smith is making acquisition with various other organizations for increasing the value of the business and providing dividends to its shareholders for keeping them engage within the Company. For instance, WH Smith signs a partnership agreement with Mark & Spencer to deliver joint FOOD to GO offering. This provide both the firm to combine their resources for leading their business in achieving success at marketplace.
Community: - WH Smits is engaging in various activities that promotes welfare and betterment of society. As company had committed to contribute within society to bring positive impact. It decided to invest in local community and charity projects. The Company also maintain a charitable trust that is supporting employees who are engaged in performing charitable activities in community.

Description of X plc stakeholder engagement, description of Y plc engagement
Stakeholders have prominent roles in both the firms described above that are DEBENHAM'S PLC and WH SMITH PLC. A brief description of stakeholders of both the companies are described below:
Customers: The most important stakeholders, customers are the driving forces of both the companies. They are the ones who buy organizations' offerings and the main reason of their existence and sustainability.


Suppliers: The consistent provider of raw materials and various other supplies, they strengthen the firm internally as well as externally. They help these firms build themselves and provide resources that enables them to function in the marketplace effectively.


Employees: The pillars of these companies, employees are responsible for developing these organizations by performing various duties and tasks required for the firms to conduct their operations.


Shareholders: They are the investing power and are responsible for boosting their operations by providing them with financial support. However, the reason for their providing this support is that they seek some sort of financial gain from the operations of these firms.


Community: This refer to the overall society and the companies must perform activities in ways which ensures society's betterment and fulfill their Corporate Social Responsibilities.
Evaluation of the two company's stakeholder company's stakeholder engagement
Customers: Customers are engaged by Debenhams through their website which seeks their feedback in order to enhance their services. Whereas, WH Smith engage their customers by enhancing their service quality through improvements in their store which ensures ease and comfort for the customers.


Suppliers: Debenhams ensure long term engagement of their suppliers by providing ample monetary as well as non-monetary benefits to them for their services. WH Smith involves the suppliers in each decision taken by the company and communicate the changes induced within the organization. Regardless of the location, such engagement ensures timely delivery from the suppliers.


Employees: WH Smith provide favorable conditions to their employees for operating which results in their engagement with the firm. Debenhams on the other hand ensures accountability of their actions by providing them various rewards and appreciations regarding their work performances.


Shareholders: WH Smith adopts partnership as a method to engage their shareholders which assures them of timely achievement of set objectives and improved quality. Debenhams engage their shareholders by enhancing their operations towards attaining excellence which ensures higher returns of investment for them.


Community: Debenhams regularly provide financial support to the community through contributions to local and national charities which gives more benefit to the society. WH Smith manage a charity trust and provide funds to schools. Moreover, it operates in a manner which encourages reduction of wastage and environment preservation.


Conclusion
From the above report it has been concluded that stakeholders play an essential role in the growth and success of companies. As they influence and get influenced by the action that companies take. It's very essential for an organization to keep their stakeholders engaged and satisfied by fulfilling their corporate responsibilities. This further support company to get support from all stakeholders which help the Company in achieving sustainability at marketplace.
References
Group revenue at Debenhams worldwide from financial year 2010 to 2017(in million GBP) 2017.
2018. Debenhams.
Read Survey.2018. Debenhams Customer Satisfaction Survey. ONILNE.
Freeman, R, 2014.StakeholderTheory. Oxford university press
Debenhams plc: Annual Report and Associated Documents
Debenhams RNS Release, RESULTS OF AGM
LS Purnell, RE Freeman- Journal of Business Ethics, 2012
Corporate responsibility 2018