Organization Selected :
TESCO
Question :
This assessment will cover the following questions mentioned below:
Elaborate the external environment for Tesco.
Examine the structure and the areas for Tesco.
Answer :
INTRODUCTION
Business environment reflect the external and internal element that impact organisation functions. These both factors affect customers and employees management. Supplying products and services to client according to their demand. All these process are called business environment. Supplier and customers are included in this environment. Legal activity of government can help organisation to grow successfully. It is very important in company, because it helps in improving there performance at every stage (Harper, 2015). TESCO is public limited company, it is a British international grocery and general product retailer. They established their headquarter in Welwyn garden city, England and UK successfully. It is measured as third biggest retailer industry in the world. TESCO is owned by many partners in business because it is a private limited company. In this unit it explains the structure of organisation and its management process governed by the government. Also describe the effects of external and internal factors of the company.
TASK
1. Examine how TESCO company is structured and governed
Structure of TESCO: this company follow the hierarchical structure, it focused on every department in business. The main purpose of using this structure is to mange overall work in large company which has many layers of work performance. TESCO is a British multinational retailer industry, they used hierarchical structure to achieve business objectives and aims of organisation (Hoch, and Kozlowski, 2014). Its very large size firm within many levels of departments.
Source: Tesco's Board and Executive Committee. 2018
In structure it divided position into various parts to assure that work has completed smoothly and efficiently in company. Firm is constructed in 5 administrative by board reports. Dave lewis is the CEO of company, he leads 11 members of TESCO committee. In company there are few changes has around the work area consists by their board of directors with 10 members. These all changes in committee include that Johan Allan is newly appointed as Chairman of board and also it includes new three non executive directors in company. In the year 2014-2015 there are some changes in board at their financial time period. According to this structure the organisation divided department as store level. In this stage the management of store make effective collaboration and coordination between their managers (Hunter, 2017). They can easily mange the overall work in firm. It makes flexibility in their performance which helps to increase flow of information. In this structure of organisation both level are stay connected with each other for the purpose of transferring basic data at each and every stage of management. All the level play there important role at workplace. Within different strategy and planning for achieving business goals and objectives. Regional manager instruct store leader about all information of company, after that process between them store manager lead 3 management levels under these structure such as food trading manager, personnel manager and non food trading manger. They all are work for company but with different style and functions.
TESCO hierarchical structure
Source: Organisational Structure of Tesco. 2016
Their role is to mange trading work or motivating their employees for performing there level best. High performance work impact on company productivity, growth and also in business environment. In every sector of firm environment should be healthy and positive because it effects TESCO employee's and other management system. To creating healthy environment company motivate workers through reward, compensation, and incentives for their good performance at workplace. All this effort create a good brand image of firm in marketplace, which helps to attract the other people towards buying TESCO grocery products, it increases their productivity and profitability (Jameson, Prevost, and Puthenpurackal, 2014). Thus, in the structure of hierarchical it defines the places of management and their role which they are played for firm to raise there success in business world. Tesco store structure is slightly different to other store. Hierarchy in Tesco using various stage of authority or command of chain which help to manage business activity. This authority has a power of managing or controlling the other levels under working them. Subordinate and superior make communication between them for the purpose of getting information about company and employees. Hierarchy has reflected as a pyramid, that explain all management levels of firm according to their roles and responsibilities.
Tesco governed : Tesco is governed by government according to their rules and policies. Every company has to follow government policy for managing their work performance. Tesco manage their employee and firm by following rules and planning according to government system. For supplying products without any barriers in another country they have to follow the process which has been governed by higher authority of state. There are few limitations in governed process which they need to manage according it. Law make organisation in manageable way. Tesco have to follow some laws which helps employees for making stability in their financial conditions. All the process of governed increase business growth and productivity. It is a British company, so for this they have to work according to their government system rules. This system help firm in the process of trading their goods to other country. Government rules are also applied over the authority of firm, they need to mention all the points of it. Tesco committee follow law and also applied in their overall work performance in company. Authority support firm by giving flexibility in their system for company growth and the process of trading successfully without any barriers. But on the other side if any organisation does not perform under the government rules it might be decrease their productivity and growth of expanding business. That is the reason that Tesco worked according to policies of government which helps to expand their business in all over the world through supplying good quality products and services of groceries. Share holder are also very important for establishing business in country. They providing financial support to company. By certificate of incorporation firm are governed. In the organisation higher authority make strong relationships between their employees through supporting, motivating and rewarding for their high performance work in work area with the aim of succeeding business or achieving objectives, trust and strong understanding is the source of their bounding in firm. They also make relation with public sector by creating products according to their demand, needs and requirement.
Click here for Maths Assignment Writing Help
2. Discussed importance of PESTEL and effects of external factors environment on Tesco
PESTEL analysis is very important for getting all information about their product and production effect in marketplace. This tool is used to analyse the capabilities and effectiveness of firm. By using this tool it helps to monitor external factors of surrounding business environment. Political, social, economic, technological, environmental and last legal is the mean of PESTEL. It helps company launch external elements that effect decision making in the firm. In conducting this analysis for Tesco is important for their business. Effects of external environment factors are reflected on Tesco at such point:
Political environment: political factor effect business properly because Tesco run their organisation according to rules of British government, which help them to increase their business perfectly without any issues in trading process. This environment creates healthy atmosphere at all over the marketplace. But in somehow conditions change of government effect company in their growth and progress. Thus, after changes in laws also make changes in organisation business and overall management functions which highly effect productivity and performances. This modification in government create problems in operating business. In every country their government make policy and apply taxes on their production and trading system, for this Tesco is also paid taxes to government. After having changes, new government create plans which is different from the old authority. It makes rules and taxation policy that effect directly to business of Tesco. Taxation policy is based on income of money in organisation by supplying their products (Valverde, and Nikolas, 2017). All this changes impact over the relationship of employee, management and higher authority of company. Government changes effect company business totally in to ways either positive or negative.
Economic factors: it is the best technique of analysis business, economic environment play an important role for deciding how company make decision such as in financial stages. This factors are related with services, money and goods, which directly affect business. Global and local business affected by economy on high level. The reason for analysis is that the economy of state decide such important information which has to come in company, include the topics like taxes, costumer demand or needs and resource value. High rate inflation effect not only business, but also to customer and country. 1. Consumer purchasing is the affect of inflation, in this point organisation raise pricing of products which impact negatively on productivity and growth of Tesco. For succeeding in business they make changes of reducing prices. Continuously raising prices will create a sudden rate hike, competitors of Tesco take this chance as opportunity of growth. 2. Inventory costs, rising prices rapidly effect consumers as well as the businesses cost for paying in purchasing inventory. 3. Price changes, is the another effect of inflation. If Tesco make changes in their services and products rates including to production process, which need more money to modify price tags, new menu and correcting price or ingredient list. Borrowing, investment, employee wages and foreign exchange is the effect of inflation.
Social factors: Social environment effect business because its continuously make changes in according to people taste and their fashions. Population growing is the reason of changes in social factors. Eduction level and lifestyle impact people needs. Increasing rate of immigration and emigration is the point of affecting business. In society there are many things which effect business. Changes in behaviour means that people choose products according to their preference. Attitude toward heath and diet is another effect on company because this behaviour of people wants food products with nutrition and without calories. Population changes in behaviour directly impact on organisation. People demand and needs force company to make as possible changes in their services and products.
Technology factor: technology is the most important part of successful organisation business. Using technology at work areas increase productivity and decrease money and time. Thus, for the purpose of achieving goals in business Tesco use the latest technology which increase their work efficiency. Using new and latest technology in company raise their production process and also save their money and time. It helps in development of firm at marketplace. New technology grow or improve company services and products growth. These factors help firm to explore there business in new ways within different techniques of communication and interacting to other people in business's world. For using this latest technology Tesco can faced against their competitors in marketplace. They need to create more technology which is better or powerful to the other organisation in country or world. According to the demand and requirement of economy or people in products, company needs to change their technology or techniques and also create new latest technology which can help to fill up people needs.
Environmental factors: Climate is the biggest barrier of succeeding in trading. Organisation need to analyse environmental factor because it effects business at large level. Changes in climate such as flood, tornado and earthquake impact on company trading process. Country and economy buy those firm products and services which are environment friendly. This type of products adopt by society and take a good response which help to motivate employee and other management of firm. Changes in climate is business and environment issue. Potential domestic cap and trade legislation, price changes for services and goods, changing weather patterns, demand changes for goods and last changing people perceptions of company, all these ways of climate change affect organisation. It highly impacts on trading process in business. Result of changes in climate slow down the activity of trading which decrease the growth of industry, and also make instability in financial conditions. Strom make big loss for company insurance policy. In tesco trading process heavy rain fall stop there supplying of products and services which is the opportunity of their competitors to make new ideas for successfully trading. Climate change increase the price of products. Customer effect by these changes in price which decrease growth of achieving business' objectives and goals. At this tough time organisation face a lot of problems in production of business because people need those products which is according to climate change.
Legal factors: legal factors is also important as the other external environment factors has. Product safety, customer laws and rights, safety and health, and equal opportunity all are the issues of legal factor. Tesco operate their business successfully by following regulations and rules of British country where they operating their business. This factor should has understood by all the company in order to analyse all these factors. By getting all the information about laws help organisation in making there plans and strategy according to it. Changes in law system affect Teco and other companies totally. Government plan or make rules to manage the overall performance of organisation. By using this process firm get success in their business and trading. But on the other side changes in laws by government create issue for company because according to these new changes they need to start or modify the whole process of organisation. These changes reflect in country tax and process of import and export of products. For the company it is the biggest problem to run their business successfully. They need to make changes in whole process of product making.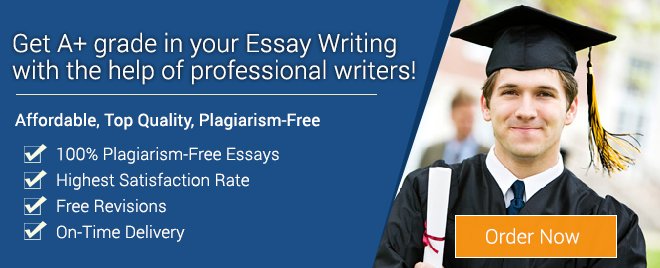 CONCLUSION
It has been concluded in above study that business environment played an important role for the organisation growth. It also explains that for the purpose of running business successfully management is very important in company. Business get effect by external factors which impact on their productivity and growth. In this unit it mentions the structure of organisation by following hierarchical. It reflected as a pyramid which has included all levels of management authority. This hierarchy structure divided company management in various stages such as manager or higher authority. Company aim is to achieve business objective and goals, by following government rules and strategy governed by it. This system of rules helps firm without creating any barriers in trading process. PESTEL analysis is the best way to understand the impact of business and also get details of all the factors which effect business or company such as political, economical, technology, social, legal and environment. At in the last it concluded that business get effect by many external factors environment.&n