Organization Selected :
Tommy Hilfiger
Question :
This assessment will cover certain questions which are like:
Elaborate the main areas and elements of global trade and commerce.
Explain the scenarios in relation to global business environment.
Answer :
INTRODUCTION
Global business environment is the scenario that represents international market under which large number of organisations from different countries and of different sectors are performing their business activities in order to earn revenues and increase their profit margins. In short, Global business environment refers to globalization of business organisations. This file contain the description regarding factors that drive to global factors and complexities faced by Tommy Hilfiger while entering to global market.
MAIN BODY
P1. Main components of Global Commerce and Trade
Global business environment is the broad concept of every organisation which is trying to entire in international market or global market where the large number of the organisations of different sectors from different countries are competing each other in order to acquire the global market in order to accomplish the desired goals. The global environment generates the profit maximisation as well as the brand or goodwill of the organisation(Barnwell and et.al., 2014). But it is not easy to reach at global market or international market the organisation has to face several ordeals in order to reach the position in global business market or the market of entire world.
Competition:
Competition may be treated as the crucial element which must be well thought out in a befitting mode by a organisation while spread out their business at worldwide level. Competitors directly affects both turnover and profitability of a organisation like Tommy Hilfigure, which introduced its products in modern mode. Although, it is critical for a business enttity to examine products, working mode, technology which are also used by its competitors. Along with this, management of companies can make effective potential decisions in order to give them better response of competition(Botha, Kourie and Snyman, 2014).
Environment:
Environment can be termed as the main external factor that considered by management of firms while starting the business operations in other country or countries, operations such as manufacturing good and services. It is inevitable to realize regarding all the surroundings of the organisations that consumers of targeted place have, with the help of this, targets can accomplish by organisation if the management can decently analyse the need or requirement of consumers or the market demand. This will help the organisation to cop-up with the customers preferential rapidly changes or changes in their taste or fashion. therefore, it is important for undertaking to make modification in their products as per necessities of consumer, so that consumers does not looses their interest from products and services that they are offering by the specified organisation like in case of Tommy Hilfigure.
Market:
When the organisation decided to expand their business at whole new place (City, state or country) and about that place, management is unknown with the culture and environment of that region. It becomes crucial to make analysation of market of marked place for which the management is preparing plans and strategies, in order to achieve desired targets in short run. Expanding the organisation pertain several types of risks which directly affects the organisational efficiency of production and managing the business operations. Therefore, it is compulsory for organisation to make a proper analysation of market in effective manner of that place, where they are consenting to spread out the business. With addition information, organization make modification of their products and services in order to amended service to the people of that targeted place.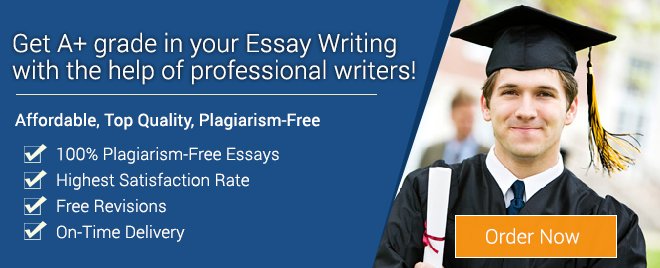 P2. The complex ordeals challenged by Tommy Hilfiger while operating in a global business environment scenerio
In current scenario, generally the company try to expand their enterprise and introduce its products and services globally to gain profits. For doing this they innovate their products, try to understand the foreign tastes, cultures and tax system which help them to achieve heir objectives and goals effectively and efficiently. The common strategies mostly used by the Tommy Hilfiger to deliver the services and product through online. So , they use its own application and strategies by which customers buy their products from home and provide various facilities like buy one get one free, home delivery and so on to attract the customers. Strategic challenges are those process which are used by the company to tackle the issues or problems in normal and also in complex situation.
In Russia, individuals have different tastes, cultures and tax system which are followed in their country. So organisation faces various complexities for making new or innovative strategies and action plan. Some strategic challenges complexities which is faced by Tommy Hilfiger while operating globally are mentioned below:
Facing issue in assignment making and want to buy assignment of your topic, you can get it from the provided link
Cost:
Cost is the monetary value of resources, material, efforts and possibility abstain in manufacture and delivery of product and services. While operating the operational activities at worldwide level carries the various risk with it. Tommy Hilfiger have to face many issues related with the strategies of planning and developing. So, if company sell its products and services at high cost they can't able to achieved the targets. While launching new products at international level, it has been examine that product cost may be increased by taxes and excise duties. Hence, it is important for Tommy Hilfiger to make some strategies to reduce the product and services cost. For example- If company hire the cheap labor while transporting products and optimum utilisation of resources. By doing this organisation can decrease the cost of commodities(Hamilton and Webster, 2015).
Customer Expectations:
Customer expectation is the wants and needs of the customers in the marketplace. In this Tommy Hilfiger influence the factors that create issues in business operation. Customers expectation changes according to the places or area(Kasemsap, 2016.). Therefore, it is crucial for the company to know about customers needs and wants. If the organisation target the customers age in between 13 to 19 so it is necessary for them to determine needs and wants of teenagers and made the foot wears accordingly. So, that they can sustain in market for long time.
CONCLUSION
From the above study it has been concluded that it is not easy for the organisation to expand or spread out their business, as there are so many ordeals in form of economic, environmental, and social factors that can influence the operational activities of the business.
You may also check -
Unit 19 Marketing Planning - Tommy Hilfiger Case Study
Importance of Pestel analysis in Business Environment - TESCO

Business Environment of LEGO