Introduction to Managing financial resources and performance
Managing financial resources is the crucial element of every business operations which requires active participation on part of management. It is essential for the organizations to evaluate its financial resources and growth in terms of profitability on regular basis. It is through adoption of various financial methodologies and techniques that the business unit is able to analyze its performance in long turn. Moreover, forecasting of results for upcoming years is necessary so as to decide future course of action and allocate resources appropriately. The report herewith emphasizes on providing an overview of manner in which financial analysis of the business unit is conducted (Shim and Siegel, 2008). It throws light on stakeholder's involved, current position of the organization and deciding of suitable investment option. It is through adoption of financial techniques such as ratio analysis that business performance can be evaluated. The report also emphasizes on adoption of capital budgeting techniques to analyze viability of projects involved. In order to demonstrate the research work, Wm Morrison Supermarket plc is selected. The company is operating as one of leading retail chain store and is listed in London stock exchange as a constituent of FTSE 100 index .
TASK 1
The range of parties is interested in operations of the business unit; these parties are referred to as Stakeholders. Each party has their respective interest in business operations and wants to gain maximum benefit from the same (Botan and Hazleton, 2006). The stakeholders can be an integral part of the company or reside outside the business unit. The organization is responsible to satisfy the needs and desires of respective parties. It is essential for business unit to manage all the activities by serving interest of all the related parties and individuals. The list of stakeholders and their interests within the organization are described below in brief.
Management: The staff members at top and middle level management of organization are responsible for formulation and implementation of strategies effectively. They constitute an integral part of the organization and their active participation is required in each of the business activity. They are mostly interested in their incentives, appraisals and additional benefits received with growth in the business unit (Keller, 2013). However, individual growth of management is completely dependent on growth of the business unit in long run. The management at Morrison tends to effectively participate in decision making process and conduct of business operations. This in turn results in growth and development of business unit that leads to delivery of additional benefits to the management.
Employees: It is a group of stakeholder that forms an integral part of the business unit. Employees are always interested in monetary and non-monetary benefits received by them. The organization strives to motivate employees by offering them various lucrative benefits. It is necessary that employees should have sense of belongingness towards organization. In case of Morrison employees are highly motivated towards work. Moreover, through effective communication of organization's goals and objectives their efforts are directed towards similar direction (Svendsen, Boutilier, Abbott and Wheeler, 2001). The business unit provides safe working environment and formulate policies for motivation of employees. In addition, their desires and needs are met through monetary and non-monetary benefits.
Shareholders: They are the real owners of the business unit since they not only invest money in the organization but also possess voting rights. Shareholders are interested in gaining sufficient return on investment made on their part. The business unit should ensure that it generates adequate amount of return for its shareholders in the form of dividend and capital appreciation. The value for shareholders can be created by way of increasing business profitability (Rashid, 2014). This is due to reason that with increase in profitability the organization will distribute more of its profits as dividends. In addition, the business unit needs to ensure that market value of its shares increases. This in turn results in increase in shareholder's wealth through appreciation of capital.
Customers: Each of business activity revolves around satisfaction of needs for customers. They are interested in receiving products and services that satisfies their needs and wants. The business unit strives to attract more number of consumers and capture large share of market. In modern era customer tends to be more rational and have awareness of each brand prevailing within the industry. The business unit attempts to satisfy their needs and wants by identifying them and making customized products.
Suppliers: Another important party that is interested in operations of the business is its supplier. They are interested in knowing business profitability and capability to pay off its short and long term credits. Suppliers tend to judge credit worthiness of the business unit in order to decide whether certain period of credit should be granted or not. The business unit carries their operations on the basis of credit granted by suppliers. It is necessary for the organization to maintain sound relationship with its suppliers so as to support business activities effectively.
Government: The country's government is also interested in business operations since the organization is entitled to pay certain amount of taxes on annual basis. Morrison's is having operations in various countries. The company ensures that it is abided by all laws and regulations (Urionabarrenetxea and Castellanos, 2010). Moreover, it is essential that business unit should pay all taxes on time that it is entitled to. The government is interested in that all activities are carried as per the legal framework and regulations established within the country.
TASK 2
Audit for the current position of business
Morrisons is public limited company, which deals in industry of retailing. It is considered in top five organizations which has largest chain of supermarkets in the United Kingdom. For the better analysis of current position of Morrisons, an external and internal audit will be performed. For the external audit of business theory of Porter's five forces will be applied. Major competitors of organization are Tesco, Asda and Sainsbury (Svendsen, and et. Al. . 2001). Among all such entities biggest threat is from Asda as they are continuously making reduction in their prices for clients. Organization is facing high threat of substitution. As the increment in financial crisis of UK by which British consumers are now returning on ordinary consuming habit which represents threat for Morrisons. Threat for new entrants is very low for organization. Reason behind this is that it is not easy to break retail market of UK. There are high restrictions on entrance of new entity as entire market is dominated by Morrisons, Tesco, Asda and Sainsbury.
Internal audit of business can be conducted by approach of SWOT analysis. Strength of Morrisons is that it has effective network for operations of supply chain and distribution. They are having portfolio of large products which makes them versatile. It is one of the top four companies of supermarket in UK. Weakness of Morrisons includes limited reach in geographical area in comparison of its competitors (Management accounting. 2014). They are suffering from product recall. By the growing market for organic products they had make enhancement in opportunity of growth and expansion. Demand for their product is increasing for private labels. A major threat which has to be faced by Morrisons is from their competitors as their market share is continuously increasing. As there is rising trend in industry for manpower costs and taxes business has to face reduction in profit because of increase in cost.

Business planning and current strategy of organization
Vision of Morrisons is to become food specialist for every one by providing quality services to their consumers. Organization believes in making increment in their staff for delivering with efficiency to there each consumer day by day. Management of Morrisons has the strategy to bring out best of their people for the success of company. Therefore they had main focus on growth of their employees (Bhimani, and Bromwich, 2009). This includes development of them from bottom to top level. This strategy make enhancement in their quality of work.
For the assurance of success by their operations effective process is incorporated by Morrisons of risk management. Through this balance is maintained by organization between risk and reward. For this consideration is made by them for the consequence of event which can influence operations of business.
Performance analysis:The business performance can be evaluated deeply by calculating range of ratios such as profitability, stability and liquidity ratios. The same are calculated for Morison's and are presented in table shown in Appendix. The ratios measured are evaluated deeply so as to ascertain performance of the business unit and its position during the year 2013. An overview of facts extracted through ratio analysis is described underneath.
Profitability ratios: The ratios such as gross profit, operating profit and net profit ratios are calculated to ascertain organization's proficiency to earn profits. The business unit conducts its operations so as to generate sufficient return on investment made on the part of promoters and investors. The gross profit ratio for Morrison has decreased marginally year-on-year basis. However, the business unit is able to earn sufficient gross profit, operating profit and net profit (Weil, 2012). It is able to earn gross profit of 6.66% and thereafter able to save operating and net profit of 5.24% and 3.57% respectively. This indicates that the organization is able to effectively to meet all its operating and non-operating expenses. The business unit henceforth is generating sufficient profits so as to create adequate wealth for shareholders and other stakeholders.
Liquidity ratios: The ratios help in ascertaining short term debt paying capacity of an organization. The analysts argued that current assets should be employed equivalent to that of current liability (Vandyck, 2006). It is estimated at 0.57 indicating high amount of current liability and acid test ratio is measured at 0.24 shows short term liquidity crunch. The ratios show that organization is employing higher amount of short term liability. Moreover, it also indicates that the business unit may face an issue in paying off its short term obligations due to outsiders. Wm Morrison should therefore infuse more of liquid cash so as to support its business operations in short run.
Efficiency ratios: In order to judge the efficiency with which business unit is operating; efficiency ratios are calculated in the form of total assets turnover and inventory turnover ratio. Both inventory turnover and total assets turnover ratio has reduced marginally on annual basis. Nevertheless, ratios show that the organization is making optimum utilization of its resources. The rationale behind same is that the organization is managing large amount of assets and thereafter generating sufficient revenue in comparison to its total assets. Inventory turnover ratio of 21.65 times also indicates that the organization is able to make sufficient movement of its inventory (Ahrendsen and Katchova, 2012). Henceforth, one can say that the Morrison's is operating with proficiency and making efficient utilization of its assets and resources employed within the business unit.
Gearing / Stability ratios: The performance of an organization can be analyzed deeply for long term by calculating stability or gearing ratios. These ratios help in ascertaining business position to repay its long term obligations or liabilities. Debt equity and times interest ratios are calculated to ascertain stability position of the business unit in long run. There is an increase in debt equity ratio from 0.30 to 0.46. However, the organization had significantly lower amount of dent that has been increased to sufficient level. The business unit is employing equity approximately more than double of its debt. This indicates that the organization has sufficient owner's capital to pay its long term debt obligations. Moreover, the business unit has adequate margin available to increase its portion of debt. This will assists in acquiring funds at reasonable cost of capital. Times interest ratio also indicates that the business unit is able to generate sufficient income to pay of its interest expenses.
Investment ratios: These ratios are calculated to support investors' decision for making investment in specific company. The ratios indicate business capacity to generate return for its investors. Earnings per share of the business unit have reduced on annual basis therefore negative growth in same has been achieved by the business unit (Helfert, 2004.). Dividend yield is increasing on annual basis indicating more of dividends paid by the company. Price earnings ratio of 9.44 indicates adequate capital appreciation in the form of market prices of share holdings. The ratios suggest that the business unit is generating sufficient return for its investors. This indicates investors have a profitable opportunity to make investment in the Wm Morison Supermarket plc.
Management accounting techniques for decision making
To manage operations of business there are several decisions which are required to be taken by organization. It is vicious cycle which never stops and continued till the existence of business. Decisions in the context of Morrisons can be segregated into three parts that are strategic, tactical and operational. Strategic decisions are such which have influence on long term operations of business (Belkaoui, 2001). Comparatively tactical and operations affects short term and midterm operations. On the priority and influence decisions are taken by managers which should be beneficial for organization. Main objective of Morrisons is to creation of value for its stakeholders. Following are the management techniques which are used for procedure of decision making-
Analysis of financial statement
It is systematic analysis for assessment of financial position of business. By this statistical and financial information of business is derived which is used for managerial decisions. For financial system analysis tools of ratio analysis can be used (Belkaoui, 2001). By it analysis can be done to determine trend of business and making comparison of statements.
Fund flow analysis
It is statement represents inflow and outflow of funds based on the management of working capital. To deal with daily operations of business it is essential to manage working capital. It is prepared for particular accounting period.
Cash flow analysis
It is a statement showing transaction of cash and cash equivalents. For better presentation it is prepared in three activities that are operating, investing and financing (Llewellyn, 2009). It shows transactions which show difference between opening and closing balance of cash.
Techniques of costing
For systematic recording of costing and making decision related to reduction in cost following techniques can be used by business-
Marginal costing
Standard costing
Differential costing (Method of costing. 2014)
TASK 3
Investment appraisal techniques
Investment appraisal techniques are used for evaluation of proposed capital project. Evaluations for such projects are done after consideration of cost and benefits over its foreseeable life. Proposed capital project requires high amount of financial resources therefore companies normally undertake investment appraisal. In this assessment has been made from level of expected returns which will be earned by business for the expenditure made. Following are the methods considered for evaluation of project-
Payback period- In this technique computation is done to determine the period in which invested amount will be recovered by business (Gardner, 2004). While evaluation from payback period it is suggested to company to select from available option on the basis of fastest payback. It is easy to compute and efficient in rapidly changing technology and improving conditions of investment. Cash flow is used by this technique instead of accounting profit. Drawback of this method is period after payback and profitability of project is ignored. This is a subjective approach as valid conclusion cannot be drawn for investment.
Accounting rate of return- It is a simple technique for assessment of investment by comparison of accounting profits. In this method ARR is computed on the basis of expected return from the investment over the life of project considered for investment. In this rate is determined by comparison of profit amount of capital investment (Svendsen, and et. Al. . 2001). It is a performance indicator but not suitable for ranking of competing projects. It does not considered time value of money. Advantage of this technique is that it is easy to compute and consider entire time period and accounting profit for evaluation.
Net present value- In the method of NPV, estimations are made for cost and revenue of project which is discounted on the base of factor of present value (Savitz, and Weber, 2006). Discounted inflow of cash is compared with initial investment done by business. Most suitable option which should be proffered by business is with highest positive net present value. In comparison of other techniques of investment appraisal it is the most reliable for making decisions for capital proposed projects.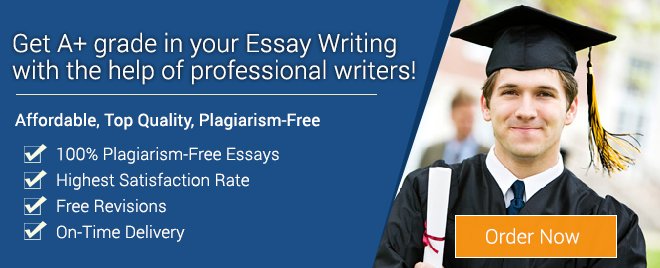 Applicability of techniques to conduct and investment appraisal for the given scenario
123 Ltd is an organization operating in UK in industry of manufacturing of clothing for more than 10 years. For the expansion of their business they have three options to invest which are in France, USA and Switzerland. For making comparative analysis calculation have been done in similar currency by conversion of revenue (Botan, and Hazleton, 2006). Life of machinery is 5 years of which residual value £220k. Form computation PV factor will be considered as 10%
On the basis of computation done for the given project it is recommended to 123 Ltd to select project in USA for investment. Management of company is seeking for growth and expansion of business which can be achieved with recommended project to business. If 123 Ltd go for expansion in USA comparatively higher NPV will be attained by business.
CONCLUSION
Present project report was focused of managing financial resources and performance of Morrisons. It can be concluded from research report that stakeholders are crucial part of business that has interest in financial performance and operations. By the auditing of the organization interpretation of financial position of business can be made (Birch, 2002). It can be done by identification of business planning and current strategy adopted by management. For the better assessment of financial position techniques of management accounting will be appropriate. Large amount is required for investment in capital projects hence it is required to be properly assessed for viability and risk assurance.
REFERENCES
Ahrendsen, B. L. and Katchova, A. L., 2012. Financial ratio analysis using ARMS data. Agricultural Finance Review. 72(2).
Belkaoui, A., 2001. Advanced management accounting. Greenwood Publishing Group.
Bhimani, A., and Bromwich, M., 2009. Management Accounting: Retrospect and prospect. Elsevier.
Birch, D., 2002. Social, economic and environmental capital; corporate citizenship in the new economy. Alternative Law Journal.
Botan, C & Hazleton, V. 2006. Public Relations Theory 2. United States: Routledge
Collier, P.M., 2012. Accounting for Managers. 4th ed. Wiley.
Gardner, S. 2004. Being Strategically Good: Thoughts on Social Responsibility, Citizenship and Stakeholder Engagement in Australian Companies. School of Management, Faculty of Business and Public Management, Edith Cowan University, Joondalup, Perth.
Helfert, A. E., 2004. Techniques of Financial Analysis. Tata McGraw-Hill Education.
Keller, A., 2013. Finance and financial management. GRIN Verlag.
Llewellyn, R., 2009. Stakeholder management overview.