Introduction to Business Law
Business law is established to provide guidelines to the existing and new entity for the operational activities. These guidelines are mandatory to be complied by all business organizations else they will be obliged to pay penalty (Broady-Preston and Williams, 2004). Present project report is focused on business law for managers. First part is impact of the United Kingdom's membership of the European Union on businesses will be described. In the second part of report there will be description of pros and cons of incorporating a business with its consequences. Along with this consequences of prohibition of provisions of Equality Act 2010 will be explained.
Unincorporated business
Unincorporated business is privately owned by individuals who have unlimited liability to stakeholders as their organization is not registered as corporate entity. It can be run by an individual as a sole proprietor or in partnership (Chadwick, 2011). Such entities have not been granted formal corporate status by incorporation. An Unincorporated business will generally be considered as a separate entity for accounting objective but may or may not considered as separate legal entity. For example in UK, partnership organizations are considered as separate entity for accounting but they are not considered as separate legal person. However in Scotland partnership entities are also considered as separate legal person.
Types of Unincorporated business are as follow-
Sole-traders
Partnerships
Trustees of trusts
Limited partnerships (LPs)
Limited liability limited partnership (LLLPs)
Limited liability companies (LLCs)
Unincorporated societies and clubs
Advantages of Unincorporated business
Set-up & establishment- Such entities are easy to start as it is simple and cheap. Couple does not have to fill forms to file like incorporate organization (Clarkson, 2010). They are only required to register with tax offices to maintain their accounts and records for the Inland Revenue.
Greater control- Unincorporated businesses are solely managed and controlled by owners and they do not have to face interference of stakeholders. They are not dictated by directors or other authorized person on how to manage affairs of business (Jefferson, 2008). All the decisions and control are managed by owner.
Profit- Owners of unincorporated businesses can take all the profit of business and can use it as per their own will. They do not have to follow any procedures and regulations for allocation of profit.
Less restrictions- There is less restriction on such organizations as they are not required to follow norms of rigid legislation. They can take decisions and operate business activities as per their flexibility (Camén, Gottfridsson and Rundh, 2012). Owners of unincorporated businesses can avail opportunity for business easily as they are not required to take prior permissions from the other parties.
Tax return- Owners of unincorporated businesses can report revenue and expenses in their personal tax return. They are not required to file tax separately. Along with this they can take advantages of tax reduction such as personal allowance for better tax management. They can avail the benefit of set off of loss of their personal property which is not allowed in incorporated organization. An unincorporated business has benefit of flexibility while dealing with tax issues (Hepple, 2010). They can claim personal tax credits that an incorporated business cannot and along with this owners of unincorporated businesses can use losses to decrease their personal income.
Disadvantages of Unincorporated business
Unlimited liability- It is the biggest advantage of unincorporated business. Owners of such entities have unlimited liability to the creditors and financial institution. If the assets of business are not sufficient to pay out the debt, then they have to pay business loans for personal assets. In situation of lawsuit, if incorporated business loses the case then it is liable to pay damages and not the owner. However in case of unincorporated business owners are personally liable to pay charges.
Wrong decisions- Usually decisions by owners of such entities are taken without any discussion and prior meeting which enhances the risk of project. Quick decisions may be profitable at that time but there is high risk of negative impact of such decisions in future.
Defer taxes- Tax deferral refers to situation where a taxpayer can delay the tax payment for future period. It is provided to incorporated entities, for example they can use accelerated depreciation for the deferred taxes. Benefit of delay payment of tax liability is not available to the unincorporated businesses. They have to pay their taxes on the specified date else they have to face legal consequences for such prohibition.
Tax returns- Owners of such entities are required to file their tax return on the basis of calendar year. If they failed to do so they have to pay charges for delay payment. Due to this issue they are required to prepare their books of accounts simultaneously with the end of calendar year to compute tax liability (Broady-Preston and Williams, 2004). Along with this they are required to follow calendar year as their accounting year else they have to do double accounting (first according to accounting year for business purpose and second according to calendar year for tax purpose). Incorporated entities are eligible to choose their own fiscal year end which may or may not correspond with the calendar year. They are required to pay higher tax rate is comparison to incorporated entities.
Restriction of participation of family member- Family member of owners of such entities cannot become part of the business until and unless they have created partnership and joint venture. Moreover, owners cannot delegate their liability and responsibility to other party.

Consequences of incorporating an unincorporated business
Incorporating business is an association of individuals formed for the purpose of commercial activities. Such organizations have distinct name and limited liability. Following are the Consequences of incorporating an unincorporated business-
Separate legal entity- If unincorporated business will be incorporate then organization will treated as a juristic person having a separate legal entity different from its members who constitute it. Corporate entity has separate rights and duties from its members and endowed with potential or perpetual succession.
Limited liability- They will have limited liability up to their share of investment in the organization. Now if their assets are not sufficient, their personal assets will not be used for the repayments of debts (Jefferson, 2008). However if loss or damage occurs to organization due to negligence or deliberate act of owner then they have to pay for loss apart from the investment.
Statutory provisions- After registering as an incorporated entity they are required to follow provisions of legislations such as Equality Act, Employment Act, Discrimination Act etc. Along with this they have to register their name which should not resemble to the existing organization.
Separate tax return- If unincorporated business will be incorporates then separate tax return is required to be filed apart from personal tax return. It can be according to the calendar year or accounting year of business. In addition to this they have to pay tax as per corporate rates instead of personal tax rates. Tax rate of incorporated business is comparatively lower and several deductions are allowed to them such as depreciation, amortization, use of personal assets etc.
Necessary certificates and documents- To continue as an incorporated business, the owner has to avail necessary documents and certificates to prove its legal existence (Camén, Gottfridsson and Rundh, 2012). They have to avail certificate of incorporation to initiate commercial activities and certificate of commencement for public issue from the regulatory authority. Along with this they are required to take certificate of availability of name.
Consequences of prohibition of Equality Act 2010
Equality Act 2010
Equality Act 2010 was established by parliament of United Kingdom with the goals and objectives similar to EU Equal Treatment Directives. It protects individual from discrimination in employment on the basis of sexual orientation, age, belief or religion (Clucas, 2012). According to the provisions of this Act employer should treat all the employees equally in public as well as private sector. Protected characteristics covered in Equality Act 2010 is as follow-
Gender
Age
Disability
Marriage and civil partnership
Gender reassignment
Religion or belief
Race
Sexual orientation
According to the Equality Act 2010 following are the responsibilities of managers-
Manager or director must not discriminate against another on the basis of protective characteristics.
Manager or director must not harass employees
According to sec 22 manager or directors are obliged to take make reasonable adjustments for the qualified disabled people
Discrimination in the workplace can have devastating consequences on the offender and the victim.
Consequences of ignorance of provisions of Equality Act 2010 is as follow-
Penalty and legal charges- Managers and directors are obliged to pay penalty and legal charges if the act of discrimination in the organization is identified. If their behavior is partial to the employees on the basis of protected characteristics then it will be considered as discriminatory act (Employment contracts, 2014). Along with the legal charges they have to pay damages to employee who was victim of discrimination in both monetary and non-monetary terms. If they are harassed then the manager and directors will be liable to pay damages for mental and physical injury.
Inefficient employees- Organization loses its efficient employees due to discrimination. As employees are demoralized this reduces their productivity in operational activities. Discriminatory practices affect the job satisfaction. Along with the victim, other employees are also affected with such kind of behavior which reduces trust between employer and employee (Employment status: Employee, 2014). Due to such issues efficient employees may give resignation as they will not feel comfortable in such environment. If employees of the entity consistently notice that promotions are being provided on the basis of age, sex, race or other discriminatory factors then they will not perform from best of their abilities. Unfair promotion based on the protective characteristic lead to the frustrations and anger. As per the attorney Silverstein, such forms of devaluing discrimination can create conflicts between employees which lead to friction with management (Camén, Gottfridsson and Rundh, 2012). It enhance employees turnover ratio which indicates that organization is losing their skilled and competent workers. Employees who have to face discrimination often feels helpless and anxiety-ridden, and may suddenly lack interest in job responsibilities, career advancement to the company's welfare
Unemployment rate- Prohibition of provisions of Equality Act 2010 is severe reason of unemployment rate in England and Wales. For example if a manager and director does not hire women due to gender issues then qualified female applicant will not get employed (Conflict management and negotiation, 2014). Same situation is applicable for the aforesaid categories which are affected by workplace discrimination.
Productivity- Due to discrimination overall productivity of business organization is reduced. It is because an employee subject to workplace discrimination is apt to lose interest in his duties and in the company thus he or she will not be able to give 100% to the work. This will lead in reduction of profitability and revenue of the organization. Moreover company has to face lawsuits by which they will not be able to focus on their main activities (Conflict management and negotiation, 2014). Discriminated employees' feels like an outsider due to religious beliefs or sexual orientation due to this they might lose their self esteem and stop contributing ideas which affects innovation in the entity. Downward spiral may lead in absenteeism and lack of motivation reduces their capability to complete assignment on deadline.
Increment in costs- If employees quit job due to practices of discrimination, then cost will be increased regarding recruiting a replacement. Along with this, when morale of employees is down, often high cost is incurred by managers and directors for motivation and encouragement of employees (Hepple, 2010). Due to lawsuits through discrimination organization is required by pay heavy penalty which enhance overall costing of the entity. Along with this Recruiting and training replacements is costly and it also affects productivity of the organization. Managers and directors have to provide training to new recruited employees which will be cost and time consuming for the entity.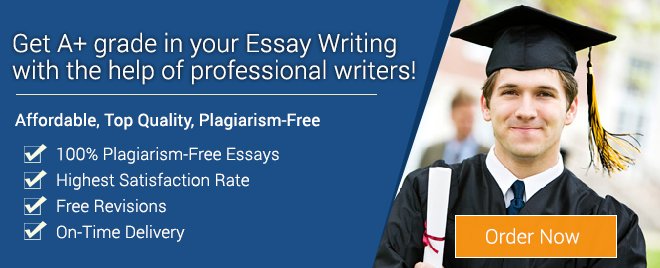 Goodwill- Discriminatory practices affect reputation of the company within the community they operate. Information of discrimination in workplace tends to spread fast, and this may negatively impact the reputation of corporation. In addition to this it may lead to backlashes from customers having affinity to the victim by avoiding use of product and services of the organization (Young, 2010). Due to the act of discrimination, firm might have to face lawsuits which will negatively affect its image in market along with the relationship with stakeholders. Shareholders will not invest in such companied due to reducing goodwill and profitability. Financial institution will not provide them sources of finance due to negative image and poor financial position. Regulatory authorities will impose restrictions on their commercial activities due to such acts.
Profitability- Discrimination in work place reduces profitability and revenue capacity of the organization as employees are demoralized which reduces their productivity in operational activities (Company law cases, n.d). With such issues brand loyalty of customer is affected which leads to reduction in market share and overall sales of business. Discrimination affects clients directly as due to less productivity inferior services are provided by company to a certain group of people based upon particular demographic criteria covered under protective characteristic.
Liability- Along with the bad practice discrimination is also illegal and covered under extensive federal legislation. They have to face impact of charges imposed through the Act of equality, Genetic Information and Nondiscrimination Act (Conflict management and negotiation, 2014). Moreover state regulations may also provide direction to manager and directors on the prevention of discrimination.
From above description it can be said that ignorance of Equality Act 2010 spreads all round negativity and has debilitating effect on individual (i.e. victim) along with organization and society. Thus managers and directors of a corporate entity are obliged to follow all provisions of Equality Act 2010 in their operational activities to prevent such consequence. They should create a positive environment by preventing practices of discrimination. Along with this they should promote equality by providing fair chance to all employees.
CONCLUSION
From the present project report it can be concluded that business law is established to manage commercial activities of existing and new organizations. An Unincorporated entity is easy to set up and operate for individual with fewer restrictions. However owners of such entities have to face unlimited liability to the creditors and financial institutions. Equality Act 2010 protects individual from discrimination in employment on the basis of sexual orientation, age, belief or religion. Provisions of the Act are applicable to both public as well as private sector. There are several consequences for managers and directors where the provisions of EA 2010 are ignored such as reduction in production and profitability thus they should consider such provisions in operational activities.
REFERENCES
Act, E., 2010. Equality Act 2010. The Equality Act.
Broady-Preston, J., and Williams, T., 2004. Using information to create business value: City of London legal firms, a case study. Performance Measurement and Metrics. 5(1). pp.5 – 10.
Camén, C., Gottfridsson, P. and Rundh, B., 2012. Contracts as cornerstones in relationship building. International Journal of Quality and Service Sciences. 4(3). pp.208–223.
Chadwick, A., 2011. The English Legal System. Straightforward co Ltd.
Clarkson, K.W., 2010. Business law. Text and Cases: Legal. Cengage learning.
Clucas, R. 2012. Religion, sexual orientation and the Equality Act 2010: Gay bishops in the Church of England negotiating rights against discrimination.Sociology, 465, pp 936-950.
Collins, H. 2004. Good Faith in European Contract Law. Oxford Journal of Legal Studies. 14(2), pp. 229-254.
Daniels, K. 2012. Equality Act 2010.