Introduction
Social Media is the forthcoming method of communication which consists of various arrays of internet based instruments and programs that play a key role in advancement and provide betterment in information sharing. In other words, it can also be said that, it is a new form of media that provides the sharing of text, pictures, sound, video, and message to general users of internet but it also facilitate the organizations in promoting their business and target wide range of customers in low cost and consume less time . In this learning, the study will focus over social media activities of Nike and evaluate tools and strategy that organisation will use for promoting its image and product at international market with improved use of internet (Agichtein and et.al., 2008). It is an American multinational organisation who's working is related to various functions like design development, manufacturing and worldwide marketing and sales of footwear, apparel, equipment, accessories and services. Organisation operates its business activities from its headquarters which is located in Washington, United States of America. The firm was founded by Bill Bowerman and Phil Knight in year 1971 as Nike Inc (Asur and Huberman, 2010). The company at the start stage of business, operated as a supplier for Japanese shoe maker Onitsuka Tiger. Earlier firm was functioning under name, Blue Ribbon Sports which is founded by Bill Bowerman in the year 1964. Organisation is operating its activities in international marketplace very effectively and also focusing over innovation in technology and creativeness in their products.
Background / Online communication channels
With the chnages in time, social media marketing has changed rapidly and take part into marketing function, listing of varied social group and hence it renders number of benefits to organizations such as, advancement in sales, brand image, etc. It is being experienced by number of social group with a motive to attract wide range of clients and the , large set of persons working is dependent upon online media for attaining varied message (Bertot and Grimes, 2010). Moreover, this activity is highly adopted by Nike as well due to several welfares attached to this activity. In this context, present investigation will be conducted in order to examine the welfares that are being attained by social media advertising to Nike. For this purpose, the working of Nike will be taken into report which is one of the outstanding multinational companies and therefore will aids in achieving amended and most effective outcome of it (Chou & Hesse, 2009).
There are number of online channels that organisation can use for better communication with its customers like social media, email, social networking sites, etc. In the support of available online communication channels, Nike has taken various steps like company has abstracted Facebook pages for each of its merchandise collections (Correa and De Zuniga, 2010). The campaigns of Nike considers golf, snowboarding and Fuel Band, as well as two football game portals – one for the American people who play sport and another for the people of rest in the world. It is improving the communication system of Nike and is motivating the organisation to have better relations with its customers. In support of this, company is also focusing over Twitter to have advancement in communication system (Couldry, 2012). There are some other online communication channels that Nike is using for better relationship with its customers and make them understand about the working of firm. The classification of online communication channels can be as inbound, e-mail, SMS, video messaging, web chat, etc. In the support of above statement it can be said that Nike is focusing over e-mail communication to render correct and secured information to its customers about products (Culnan and Zubillaga, 2010). It facilitate organisation in providing various information to clients like pricing of products, range of products, discount related information and etc. The current available online communication channels motivate the firm to work in an effective manner by offering and sharing information in international market with less cost expenditure with improved focus over less time consumption.
Other than this, the Nike is more active over one more online communication channel which is its own official portal (Eyrich and Sweetser, 2008). Company official web page consists of various and detailed information regarding its products, services, etc that facilitate customers in attaining better experience. It also increases the brand loyalty and value among customers.
Objectives
Objectives of firm are related to organizational plan in order to achieve marketing objective with suitable strategy. Nike is one of the biggest manufacturing of athletic wear and sporty apparel in the global market so the key objective of organisation is to promote the appraisals in international market which are related to athletic world. Another objective of the firm is to attain more and more profit from its effective working and functioning (Gilbert and Karahalios, 2009). Some of the other current business objectives of Nike are as follows:
Create a strong momentum in growing fitness market.
Explore the market for products specifically designed for requirements of maturing Americans.
Direct and manage the company international business as it continues to develop.
To have better combination of technology and sports appraisals for better experience to customers (Hawn, 2009).
Target audience
Target audience means the segment in which company wants to succeed and looking for sales of products. Nike has entered in the market in year 1964 when it was famous as "Blue Ribbon Sports. The production and products of firm are related to sports and athletic world. With the changes in time Nike fountain head in too much larger shoes firm who manufacture all kinds of athletics activities appraisal from baseball to court game, basketball, football, and even golf game (Hoffman and Fodor, 2010). Nike interpreted that, they had to chain all athletics functions to be the ascendant brand in athletic wear. In the support of this, it can also be said that, Nike Inc. is targeting youth and persons who have relation with athletic division. Nike is also targeting its customers on the basis of tech users like firm is more active on social media networking sites and they are targeting its young age customers for effective use of internet and web portals (Howard and et.al., 2011).
Key messages
There are number of key messages that Nike pass on to its customers to have better relationship and increase in sales. Organisation always brings innovation in its messages and attracts customers towards brand. For example, in India Company pass the message of "Bleed Blue".
The company passes messages like :We are all witness.
The only pair of shoes that have never left your shoe back.
Yesterday you said tomorrow.
We will run through obstacles.
Pretty fast is not good enough (Kaplan and Haenlein, 2010).
Swin, bike, run and no breaks.
Strength, speed, endurance and victory.
We will make it count
Level of engagement
Nike has focused effectively over building customer relationships in several years in order to convey more profit with focus on better customer satisfaction. Nike utilizes online site Nike.com to ground priceless data in order to have better customer relationship management. It has been identified that, while ordering a product from Nike official website they asks to input elementary information such as name, position and interaction information, which is used in command to trail buying traditions of customer (Kietzmann and et.al., 2011). Other than this, clients are also given choices to get offerings by use of email account that increases the level of interaction with customers. Through the use of online blog, inside.nike.com, organisation is utilizing Customer feedback in order to amend the merchandises and service. Other than this, company is also providing membership cards over online website to attain better relation with customers (Mangold and Faulds, 2009).
Online strategic approach
Like most worldwide brands Nike has also focused over Facebook use for each one of its product collections. The facebook activities of firm is related to golf, snowboarding and Fuel Band, as well as cardinal football game folios – one for the American people who play sport and another for the people comes under the rest-part of world. As far as it can also be said that, the latter in reality has the number of fans of Nike pages (17.2m) and it also have following over its corporate account (12.3m) and American fsports game portals(2.4m) (O'Keeffe and Clarke-Pearson, 2011). Most of the devoted sports web links are modified on a daily base with pictures or icon, while the business firm page is modified in a week time.
Company is also focusing over effective use of Twitter to have improvement in business opportunities and to promote its products over social media. For illustration, the Nike.com feed (766,000 followers) has much more than 100 tweets per 24-hour which deals with factors respecting order questions, stock message and merchandise details (Shirky, 2011). It also allows firm to manage the customer relation and boost the effectiveness of its campaigns.
Other than this, to have better brand image and to improve the effectiveness in international market Nike is having various campaigns over social media. Like, firm has launched a web page and event to provide empowerment to women and to motivate them to being a part of athletic world by focussing on over increase in sales (Xiang, and Gretzel, 2010). Nike has distinctly investigated the demographic side view of the ordinary Pinterest user, as the only account it has constituted is for Nike Women. It has charged 10 boards and accumulated a presentable 9,900 followers, however all of its victories are merchandise related and which has link internally to formalized Nike internet site.
Other than this, it has also been identified that Nike is having improved and advanced focus over social media strategy to have improvement in business opportunities and increase in sales. In the support of this, Nike has launched various campaigns over Instagram and that has helped the firm in an effective manner. Company has given effort to empower ordinary people to feel like the mature athletes and firm has tried to win loyalty of customers for long time. Organisation has passed various messages like If you Just do it! You too could be like Michael Jordan or Tiger Woods or Serena Williams (Adidas vs. Nike: A Global Power Struggle Hinged on the World Cup, 2015). Nike has developed their advertisements like, these messages and tried to attract potential customer. In the support of this, it can also be said that through movements like "Find Your Greatness" and "Endless Possibilities", Nike supplies the belief that it has an more than of a interest in athletic performance of people and they are motivating world to get healthier with help of attracting them towards sports (HOW NIKE IS KILLING IT IN SOCIAL MEDIA MARKETING, 2013). In the support of this, Nike has also launched various gadgets for customers to make them feel special and provide visible information about their health. Organisation has introduced applications that provide information about distance run, calories burn, etc.

Monitoring, Evaluation and ROI
There are number of benefits and outcomes that Nike has attained from the effective success of various social media campaigns. Organisation has focused on monitoring social media campaigns for effective measurement of outcome. It consisted of supervision actions in development to guarantee that they are on-course and on-schedule in coming together and meeting the decided objectives and performance point of reference. In the support of this, it can also be argued that, management is also focusing over various evaluation methods for better identification of activities outcome. The innovative campaigns of Nike have increased the brand recognition (How Nike uses Facebook, Twitter, Pinterest and Google+, 2013). It has provided various better opportunities to business and increased the visibility of brand in international market. For example, a regular Twitter user has heard just about the company and only have introductory information but after tripping upon newsfeed he attained detailed information. After this, people get to know about the presence of firm at multiple networks. It has also improved the brand loyalty that has improved the relation with customers. According to structured study Nike has great engagement over social media transmission and firm is enjoying high level of loyalty from consumers (.Just Instagram It: How Nike Is Using You to Sell More Shoes, 2014). The report can also conclude that, company is having great advantage of the instruments that are provided by social media to have better connection with targeted audience. A plan of action and open social media program has also improved with increase in level of loyalty among consumers. In the support of this, it can also be said that, social media marketing outcomes have high modifications in a couple of days and changed the working of organization in distinct manners. Maybe, the most important is its humanization component which had helped the brand to become more humanised by moving towards effective use of social media channels (Nike Takes Digital Data and Social Media Marketing Seriously, 2015). It is a place where organisation has to deal with various issues that can boost the experience of customers and also improve the effectiveness.
Other than this, it can also be argued that Nike management has also attained better ratio of profit by having great success of social media activities and events. For example, the campaigns have improved the brand image and brand loyalty of Nike among its current as well as potential customer-customers, which is having direct relation with sales (Shirky, 2011). So, it can be said that increase in brand loyalty and image has boosted the sales of Nike and provided more profit or ROI as compare to past years. Other than this, these actions have also reduced the marketing cost which has also enhanced the profit ratio of organisation. It also saved the time of management and motivated them to target more and more customers in easy and effective manner (Hawn, 2009). Such as, it has been identified that, even paid promotion with an effective use of Facebook and Twitter is relatively cheap as compare with other marketing channels. Campaigns that render an rational information to customers with motive of better client involvement in most effective manner to increase the belief of customer towards firm. It also boost the sales of Nike with effective use of promotional material which has also helped the Nike and created a positive brand experience (Couldry, 2012).
Recommendations to improve social media presence
There are some steps that organisation need to follow for improving social media presence. Like complete company profile, make page worth following, engage users, make presence personally and consistency and simplicity pay off. It is vital for Nike to use social media channels in an effective manner and make sure that its official portal have correct and detail information about the company (Asur and Huberman, 2010). It has been identified that, many companies don't have proper information about their profile on website that affect the perception of customer which is not good for effective social media presence.
Other than this, it is also necessary for Nike to make that what they want to convey to their targeted customer and what customers will gain from the actions and following the brand. It is not necessary that every person must like or follow the company over Facebook and tweeter so Nike management must make the content easily access and understanding with focus on uniqueness (Correa and De Zuniga, 2010). In other words, company can focus over social media channels that must have deserve actions so that customer will have effective sharing. In the support of this, it can also be said that, management also needs to make sure that their article and shared information is having proper engagement with customers (Asur and Huberman, 2010). The advancement in engagement level also boost the relation with customer and it is beneficial for firm to have better social media presence. The website and company social media pages must have various options so that customers can contact and interact with brand in easy manner. In addition this, company can also have post in which firm can ask questions to customers and also allow clients to ask question to management (Howard and et.al., 2011). Nike can also upgrade the online chat system over website for improvement in social media presence.
Conclusion
According to above study it can be concluded that, social Media is the forthcoming method of communication which consists of various array of internet based instruments and programs that plays a key role in advancement and provide betterment in information sharing. In this method, the organisations can have effective use of various social media channels to promote its products at international market in effective manner like, Facebook, email, tweeter, etc. It has also been identified that, effective use of social media channels has also improved the brand image and loyalty that will also boost the sales and profit margin of firm. It has also been spotted that Nike need to focus over some steps to have improvement in social media presence complete company profile, make page worth following, and engage users to make effective presence at international market.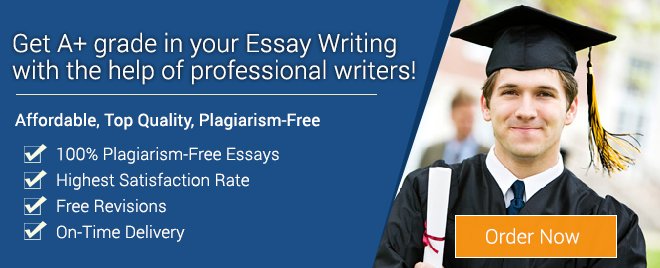 References
Agichtein, E. and et.al., 2008. Finding high-quality content in social media. In Proceedings of the 2008 International Conference on Web Search and Data Mining.
Asur, S. and Huberman, B. A., 2010. Predicting the future with social media. In Web Intelligence and Intelligent Agent Technology (WI-IAT), 2010 IEEE/WIC/ACM
Bertot, J. C. and Grimes, J. M., 2010. Using ICTs to create a culture of transparency: E-government and social media as openness and anti-corruption tools for societies. Government information quarterly.
Chou, W. Y. S. & Hesse, B. W. 2009. Social media use in the United States: implications for health communication. Journal of medical Internet research.
Correa, T. and De Zuniga, H. G., 2010. Who interacts on the Web?: The intersection of users' personality and social media use. Computers in Human Behavior.
Couldry, N., 2012. Media, society, world: Social theory and digital media practice. Polity.
Culnan, M. J. and Zubillaga, J. I., 2010. How large US companies can use Twitter and other social media to gain business value. MIS Quarterly Executive.
Eyrich, N. and Sweetser, K. D., 2008. PR practitioners' use of social media tools and communication technology. Public relations review.
Gilbert, E. and Karahalios, K., 2009. Predicting tie strength with social media. In Proceedings of the SIGCHI Conference on Human Factors in Computing Systems.
Hawn, C., 2009. Take two aspirin and tweet me in the morning: how Twitter, Facebook, and other social media are reshaping health care. Health affairs.
Hoffman, D. L. and Fodor, M., 2010. Can you measure the ROI of your social media marketing?. Sloan Management Review.
Howard, P. N. and et.al., 2011. Opening closed regimes: what was the role of social media during the Arab Spring?
Kaplan, A. M. and Haenlein, M., 2010. Users of the world, unite! The challenges and opportunities of Social Media. Business horizons.
Kietzmann, J. H. and et.al., 2011. Social media? Get serious! Understanding the functional building blocks of social media. Business horizons
Mangold, W. G. and Faulds, D. J., 2009. Social media: The new hybrid element of the promotion mix. Business horizons.
O'Keeffe, G. S. and Clarke-Pearson, K., 2011. The impact of social media on children, adolescents, and families. Pediatrics.
Shirky, C., 2011. The political power of social media: Technology, the public sphere, and political change. Foreign affairs.
Xiang, Z. and Gretzel, U., 2010. Role of social media in online travel information search. Tourism management.