Introduction to strategy planning
Sainsbury has good position in UK retail market. Company is facilitating different kinds of products and services in food, cloth and other consumer products. For this, company is managing its business form different platforms. It includes supermarkets, small stores, online stores etc. Company is also dealing in financial and insurance product as well banking services in UK. But, the retail business is core operation of company (Chrusciel, 2011). This report determines basic profile of company. It contains values, mission and vision of company. Research defines various business strategies that can meet mission and objective of organization. It explains impact different stakeholder of company on business operations. Report conducts audit of various internal and external elements of Sainsbury. This report determines importance of business expansion in new emerging markets. It also analysis impact of expansion of business activities an
STRATEGIC PROFILE & CONTEXT ANALYSIS
Sainsbury is the one of the largest retail supermarket chain of United Kingdom. It was founded by the John James Sainsbury in 1869 as a shop of Drury Lane in London. Presetly company is dealing food, clothing and other kinds of consumer products. Sainsbury is managing third rank among top retail companies of UK (J Sainsbury's plc, 2014). Today company is operating around the 1200 supermarkets and other stores in UK. Organization is managing around 161,000 employees at different locations in London.
Vision/Mission and business strategy
The vision of the Sainsbury is to become most trusted retail company by developing good relation with people. For this, company makes efforts in order to build Sainsbury and its environment as best place for shopping and work. The primary goal of management is to make lives of consumers easier by offering premium quality of products and services within fair price. For this, company always determines different kinds of procedure for cost reduction (Brooks and Simkin, 2012). Business entity wants to facilitate best services at their stores.
In order of fulfill the needs and requirement of consumer, the management and employees of Sainsbury develop new product and services according to alteration made in the needs and interests consumers. Employees follow different kinds of traditions and values in their job.
Values of Sainsbury
The main promise of company is provide best services within fewer prices. Development of good relationship with suppliers, colleagues and other stakeholders is important part of values of company for development of good business environment (Patten, 2007). Top management considers the following values in business operations:
In development of food product, the primary objective of company is health and safety of consumers. The food quality meets lifestyle of the buyers and gives assurance to buyers regarding safety.
In the process of development raw material for different kinds of products and services, management follows ethical practices in selection and purchase of inputs.
For safety of environment, organization makes efforts for development green stores that can save energy (Rendtorff, 2011). Sainsbury is using high-tech equipment in production process for the value of protection of environment from climate changes.
Community development is anther main objective of company.
Management develops organization as great place for work with proper support, involvement and motivation.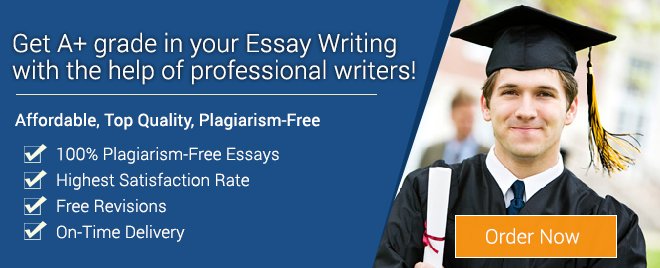 Stakeholders of Sainsbury
Stakeholders are main backbone of every organization. So, administration of Sainsbury has to manage business practice according to needs and expectation of different stakeholder of company (Lancaster and Reynolds, 2005). Retail Company is managing proper balance among various individuals. In order to achieve business objectives and vision, the relations and participation of many external and internal individuals create huge impact on success and failure of business.
Internal stakeholders:
Top management: Top managers are main stakeholder of Stakeholders. All these control all operations and management practices of company. The objective of top manager are enhancing performance of company, sustaining in adverse market conditions and reduction in risk (Anderson, 2011). The management maintains proper balance between needs and expectations of share holders and business goals.
Employees: Workforce of an organization is playing a vital and most important role in the success and failure of company. The administration of Sainsbury has developed various practices and policies for development of efficient working conditions. In order to increase motivation level of consumer, company is facilitating proper remuneration and avoids partiality (Eigeles, 2003). Management also provides monetary and non-monetary incentive plans for extra-ordinary performance in sales, production and other operations. Management also considers the suggestion and response in formation of various business decision in terms of new product development, marketing and consumer service.
External Stakeholders:
Shareholders: These are the main owners of the company. The top managers of Sainsbury provide regular information regarding financial performance of company. Management also takes suggestion and response from investors on various risky decisions and future plans of company (Chowdhury, 2011). In order to meet requirement of shareholders, Sainsbury pays dividend within predetermined time period and makes effort to increase sales volume. Retail Company facilitates information through annual reports and mobile messages.
Consumers: It is main stakeholder of retail organization. Satisfaction level of consumer directly influences demand and profit. So, top mangers takes suggestion from consumer regarding needs and preference on new product development with the help of executives of company at retail stores and online websites (Robertson and Athanassiou, 2009). With the help of this operation, management can increase consumer satisfaction by solving complaints and increasing quality and features of products.
Suppliers: The management has to develop good relation with suppliers that assists manager in order maintain uniformity of inputs. The good relation with supplier gives opportunity of manager in new product development in terms of proper conversation and determination of quality and features of basic martial. For this, Sainsbury pays all dues without any delay.

Government: This creates huge impact on profit and development of various plans (Wilson and Gilligan, 2005). For development good relations, Retail Company considers all legal obligation and laws in the production and sales process. Corporation pays all taxes and other duties within prescribed time period.
Market share and Share value
Sainsbury is managing over 1200 stores and supermarket in London. So, organization is maintaining good market share in retail industry. The present market share of business entity is 16.7% in retail sector of UK. The current market price of Sainsbury's share is 270.10p (J Sainsbury's plc, 2014). The growth in share prices shows that firm is earning good profit and revenue. The evaluation of financial data of last five years determines that company is generating average 19.90% net profit and the growth rate of revenue is 4.84% (Sainsbury (J) PLC SBRY, 2014). On the basis of above facts it is identified that management is getting good response from consumer in terms of sales of company and consumer are satisfied with product and services.
External and Internal audit of Sainsbury
SWOT Analysis
This tool provides reliable information regarding capabilities as well as difficulties of an organization. The SWOT analysis of Sainsbury is carried out under this statement:
Strength: Sainsbury is one the four largest supermarkets as well as retail market chain of United Kingdom which is the major strength of company. Organization is having over 150000 highly qualified workers. A highly experienced leadership team manages different operations successfully. The excellent branding and marketing approaches make a well known and reputed firm in UK (SAINSBURYS, 2014). Big infrastructure in the form of over 550 supermarkets and over 350 other stores develop excellent connectivity with consumers. In the retail outlets, business entity is managing 20% of own-label goods. All these factors create strong market position the company.
Weaknesses: Due to rising in food prices in all over the world, managers of Sainsbury has to increase prices of food products (Men and Stacks, 2013). The stiff competition in retail sector in each segment from other organization like Tesco and ASDA create negative impact on the profitability of company.
Opportunity: The top leaders of Sainsbury develop various international mergers and joint ventures with other companies in new emerging markets. With the help of these activities, company can easily expand its business in market places and exploits business opportunities (Pouder and Clark, 2009). The new emerging countries and region like Asia and Africa help to retail company in order to increase the sales and profits. Company is providing a self checkout machine that enables Sainsbury for opening of stores 27*7. It will be increase sales of company.
Threats: Increment in globalization is providing many challenges and opportunities to Sainsbury's.Globalization is providing difficulties in term of acquisition of raw material with same quality form different suppliers (Brady and Walsh, 2008). The competition with international organization also affects sales and growth of firm.
PESTLE Analysis
With the help of PESTLE analysis, management and external individuals of Sainsbury can estimate the impact of various external factors that affect plans and business system of firm. The selections of
PESTLE analysis are explained below:
Political: Sainsbury is a UK based company so as management has to follow all regulation and policies of public authority. It includes taxation policy, excise duties and other rules of government (Patten, 2007). All these factors influence management decision of firm in terms of tax planning and profit management.
Economic: This section is combination of various elements like demand and supply, inflation rate and economic growth of country. In this, retail organization needs to measure demand of different kinds of product and supply in determination of prices and other policies (Chowdhury, 2011). The good economic growth assists manager in development of expansion projects. Inflation rate also affects prices of inputs as well as products.
Social: In this part, manager considers change in social perception and interest of consumers. The alteration in social condition makes changes in needs of buyers. So, Sainsbury has to implement alteration in product and services in terms of quality, features and appearance that can meet needs of consumers.
Technological: In order to reduce wastage and consumption of energy, manager has to implement latest equipment that can increase quality and efficiency of product and services (Anderson, 2011).
Legal: The management of Sainsbury makes effort for development of proper balance between human resource management and labor laws as well as in production process and safety guidelines.
Environmental: In this, business entity strictly follows environmental obligations in production process and marketing plan etc. It develops good image of company.
CRITICAL THEME
On the above discussion, it has been identified that Sainsbury has good market position in the retail market of United Kingdom (Lancaster and Reynolds, 2005). In order to maintain stable growth, organization can be considered expansion of business in new emerging market of world like India and Africa as a future business strategy of retail organization.
Importance of future strategy
To maintain effective growth rate and revenue, management of Sainsbury needs to expand business activities in new overseas market. The importance of this is mentioned under this:
With the help of overseas business, company can increase their revenue and profit as providing stable growth rate.
This will develop international presents of company and increase brand value.
Form over expansion project, manager of Sainsbury can manage profits in adverse market conditions like recession and economic downward.
This provides an opportunity to retail company in order to increase product mix as well as improvement in product quality (Wilson and Gilligan, 2005).
In this process, organization has to carry out international mergers and acquisition. It will increase worth of Sainsbury and will enhance relationship with other international and domestic corporations.
Profile analysis of future plan:
The administrant of Sainsbury makes efforts for expansion of business activities in new overseas business markets. For this, management has to develop a range of plans and process for effective implementation and good response from future plan. Before entering in new market, Retail Company measures many factors on new market in the form of legal obligation, public interest, market condition like demand and supply, domestic companies and growth of economy (Robertson and Athanassiou, 2009). For this, management of Sainsbury has to conduct detail study regarding culture and interest as well as lifestyle of citizens of new nations. This information assists manager in selection of products and services for new consumers with effective product differentiation. It will present good image of company and Sainsbury gets good response from consumers. Proper study of government regulation and other legal norms can determine new ways in order to reduce expenditure and increase returns. With the proactive market research, top leaders can estimate growth rate of market as well as market share of existing firm (Chrusciel, 2011). All these elements help top manager in process of development of partnership or acquisition with domestic firm. The profile planning is very important part of actual implementation of new plan.
Implication of future plan
The effects of expansion plan are disclosed under this:
Impact on current procedure: If organization wants to expand its business new emerging market then Sainsbury has to implement many changes in current process. Management should develop human resource plan according to rules of domestic authority of other country (Rendtorff, 2011). Marketing manager has to develop marketing plan on the basis of interest and culture of people of particular nation. Retail Company has to consider local with international rules in mergers and acquisition of overseas firm.
Effect on competition: In the overseas business, organization would be able to encounter competition with two kinds of firms domestic as well as other international competitors like Wal-Mart (Eigeles, 2003). So, marketing and advertisement process play great role in development of brand value and to increase consumer base of company.
Impact on other market characteristics: The new expansion plan can increase market share of company in international retail industry. Management has to implement new approaches in the process marketing on the basis of consumer motivational factors (Brady and Walsh, 2008). To satisfy consumer demand successfully, company has to make alteration in new product development process.
CONCLUSION
On the basis of above study, report concludes that Sainsbury considers mission and vision of company in various business activities. For this, company is providing best product within less price. Research finds out that company is generating good profit and effective growth in revenue. So, retail firm has maintained good market share in UK market (Pouder and Clark, 2009). The evaluation of SWOT analysis found that Sainsbury has strong infrastcutre in UK business market in the form of supermarkets, online services and other retail stores. It concludes that good business position assists management in order to exploit new business opportunities. This report figures out that increment in food price also increases price of final products of company. It finds out that development of relation with stakeholder increases brand value (West andSugden, 2011). Report concludes that international business expansion provides several benefits to company in terms of sales, revenue, market share and etc. It identifies that it can be helped organization in global competitive world.
REFERENCE
Anderson, L. D., 2011. Organization Development: The Process of Leading Organizational Change. SAGE.
Brady, M. and Walsh, A., 2008. Setting strategic direction: a top down or bottom up process?. Journal of Business Strategy Series. 9(1). pp.5 – 11.
Brooks,N. and Simkin, L., 2012. Judging marketing mix effectiveness. Journal of Marketing Intelligence & Planning. 305.pp.494 – 514.
Chowdhury, M. M., 2011. Ethical issues as competitive advantage for bank management. Journal of Humanomics. 27(2). pp.109 – 120.
Chrusciel, D., 2011. Environmental scan: influence on strategic direction. Journal of Facilities Management. 9(1). pp.7 – 15.
Eigeles, D., 2003. Facilitating shared vision in the organization. Journal of European Industrial Training. 27(5). pp.208 – 219.
Lancaster, G. and Reynolds, P., 2005. Principles of Marketing. 5th ed. Prentice Hall.
Men, R. L. and Stacks, W. D., 2013. The impact of leadership style and employee empowerment on perceived organizational reputation. Journal of Communication Management. 172. pp.171 – 192.
Patten, G. L., 2007. Strategic Organization Development. AuthorHouse.
Pouder,W. and Clark, D., 2009. Formulating strategic direction for a gated residential community. Journal of Property Management. 27(4). pp.216 – 22.
Rendtorff, D. J., 2011. Stakeholders. Journal of Society and Business Review. 61. pp.99 – 100.
Robertson, J. C. and Athanassiou, N., 2009. Exploring business ethics research in the context of international business. Management Research News. 32(12). pp.1130–1146.