15+ Unique Christmas Decoration Ideas to Make Your Study Room Merrier! [2021]
14 Dec 2021
1621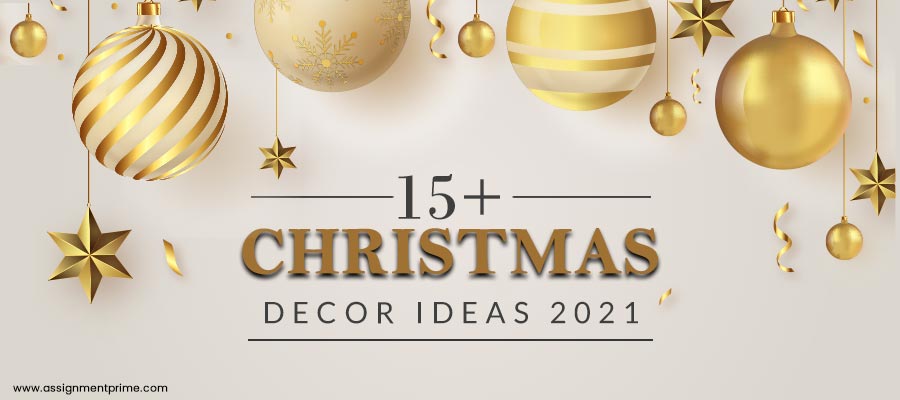 It's that time again! Cool breeze flowing, snow covering up the planes, and joy taking over everyone, yes it's Christmas! Every year, the holidays bring a lot of happiness and moments to rejoice, and this year it has an extra cherry on top. After what we all went through in the past two years, everyone surely deserves a good time, and what better occasion to smile and enjoy than Christmas? Of course, the first thing that comes to everyone's mind when having a good time is the eye-pleasing decorations throughout the country. With all the bright lights, streets start feeling alive, and jingling bell sounds around the corner. Christmas decoration ideas are the most commonly searched term for the season, and that is actually justified!
Among all of it, there is still a corner that still seems like a dull place, your study room. Let's be honest; if you are an individual with an ongoing academic course, there are documents that you have to submit once the holidays are over. It is not wrong to say that most of the students will be spending most of the holidays in their study den working hard to finish their pending papers. Well, do not worry if you are also one of those as in this blog, you will find not 1, not 5, not ten but 15+ Christmas decor ideas to bring your dull study room to life!
Not to forget, you are on the website that offers the best assignment help. If you have a lot of educational tasks turning into a burden, you can ask our experts for help. They will make your Christmas merrier with accurate papers and incredible deals. More on those offers later, but for now, let us jump straight to 15+ unique ideas to help you change the mood of your study room! Check out the next section!
Why Decorate Your Study Room on Christmas?
One of the apparent reasons has already been mentioned in the introduction. Students from across the globe feel excited for the holidays they get during Christmas. However, they do not realize that they also get assigned various papers to be finished. The holidays are there to enjoy, but a student must never forget the criticality of the assignments they have to complete and submit. But who wants to sit down and write when the entire world is enjoying the festive vibe, right? Well, to make both worlds meet and bring a sense of festivity in your academic writing, the ideal solution is to make your workplace a hub for your celebration. Decorate your study room so that you do not miss out on the vibe and finish your paper independently.
Creating a Christmas theme in your study room also gives you an activity to finish as you are responsible for your space. Thus the connection with the festivities will automatically help you feel the euphoria. It is joyous and sad at the same time as studying on holiday and that too in the seasons of snow and Christmas is complicated. You do have an option of availing exclusive Christmas deals on assignments from our website but if you are looking to get started with your decorations, take a look at the following section that holds 15+ decor ideas to help you create a festive aura in your study place. Check it out!
15+ Christmas Decor Ideas for Your Academic Dean!
You must be wondering what one could do with a simple chair table set up in a room? The opportunities to play with a Christmas theme are endless as students miss hardly anything. However, there are so many things that resemble the Christmas theme. That means there is a strong chance that you might get confused about choosing what to use for decor. Well, do not worry, as the experts are here to provide you with the best Christmas decoration ideas; check out the following!
1) Use Old Bottles for Ambient Lighting
Got a batch of empty glass bottles? Use them as accessories to lighten up your room! Use a series of red and green lights and put them in the bottles to create an excellent effect around your desk and room.
2) Make Your Study Table Christmassy
Introduce the Christmas colors, red, green, white, on your desk. Use a red table cloth to cover your table, give it a slight green touch by using green coasters, white figurines of Santa, etc. To provide it with a Christmassy look.
3) Give Your Room a Green Theme
Plants, trees, and grass make the perfect green surrounding to begin. You can introduce some permanent changes to your study room by introducing potted plants. They keep the room alive.
4) Hang Jars Instead of Stockings
Hang large Santa socks or stockings is an old tradition on Christmas day. You can replace it with jars and mugs lying around to use them. You can suspend these jars using a small rope. It looks well near the windows and gives a great look to your room.
5) Put Up Christmas Cards on Pin Boards
Being a student, you must have a pinboard ready to use with you at your study table. You can put the Christmas cards from your favorite friends and family to display them. I will give you a sense of togetherness when you work, and the best part is it will keep the Christmas vibes alive in your room.
6) Customize Sticky Notes for Santa
Remember the time when you used to pray for gifts from Santa before going to sleep on Christmas Eve? Well, this is the updated version for that. Write quotes, welcome wishes, etc. On those sticky notes and place them in front of you.
7) Add Festive Ribbons to Your Chair
The chair you sit on can also be customized by using random ribbons to make it look a bit cheerful and festive. But, of course, you already know what colors to use!
8) Bring a Candy Jar for Your Treats
Keep a bowl or a jar filled with sweet treats. This gives you a feel of Holiness and brings out the kid back in you. A cookie jar is also an option, but they do require maintenance. So instead, use candy bowls and pots to introduce treats!
9) Use a Twig Tree As Your To-do List
Ever seen a twig? If you live in the countryside, you might know what a twig tree is. So bring one and stick the tasks you have to do in the day on its branches. Pretty thoughtful, right
10) Use Balloons to Decorate the Walls
Merry Christmas balloons can be found easily near your house. Utilize an empty wall and make the most out of it. You can skip this one, though, if there are other things on the wall but keeping them for two days is not a significant effort!
11) Place Figurines in Your Book Shelf
Reindeer, Rudolph, Santa, X-mas Trees, and whatnot, everything is available in figurine designs for you to use and decorate. If you have a mini library or bookshelf, adding these figurines will bring out the charm in your decor.
12) Strategically Place Lanterns to Brighten the Room
Old school lanterns always work! Use them for your benefit and bring out a traditional Christmassy look for your study den. These lanterns are available online as well as offline for your convenience.
13) Add a Welcome Santa Poster on Your Door
You might have seen fancy door posters that say do not enter without permission, authorized personnel only, a genius at work, etc. Well, design one for Santa, welcome him to your room to give your presents. This will accessorize your door with minimal effort.
14) Starry Led Lights for the Ceilings
Laser lights with various faces are a great way to bring your ceilings alive. Project stars and different shapes on the walls with the help of led lights to make sure you do not miss out on decorating the ceiling
15) Cardboard Christmas Trees for Minimal Decor
Cut small cardboard Christmas trees and place them at your workstation. These tiny trees will make a great decorative piece and add charm to the decoration theme that you choose.
16) Set up a Christmas Corner in Your Room
A small cozy corner with red cotton mufflers and a bean bag will make a perfect resting spot for your study room. Whenever you feel that the tasks are getting hectic, use this corner and relax.
These 15+ Christmas decor ideas will make your study room worth spending Christmas. In addition, they are pocket-friendly ideas and will not cost you a fortune to finish the decor.
Christmas Is All Around Us & So Are Awesome Deals on Assignments!
Do you see that? Those 15+ Christmas decoration ideas are more than enough to bring Christmas straight to your study room. You can also modify them by mixing and creating your theme. Make sure to invite your friends and show off your academic dean. Once you are done with that, you can quickly start working on your papers. Well, you might not have to work hard this year as we have brought a fantastic deal for you to enjoy.
This Christmas, enjoy Up to 50% off on all your assignments and academic papers that you order from our website. Log on to the order page and apply coupon HAPPY HOLIDAY to avail the best Christmas deal on assignment 2021. you can use this code on each service available on our website, including dissertation help, coursework help, proofreading, resit assignment writing, etc.
No matter if it is a newly assigned paper of an older pile of pending assignments, get all of them cleared by the experts in just a few days. Use our code and make sure you fill the guidelines correctly. The discount of up to 50% off is right around the corner. HAPPYHOLIDAY!
You might also like: Christmas Countdown: Avail the Best Deals on Online Assignment Help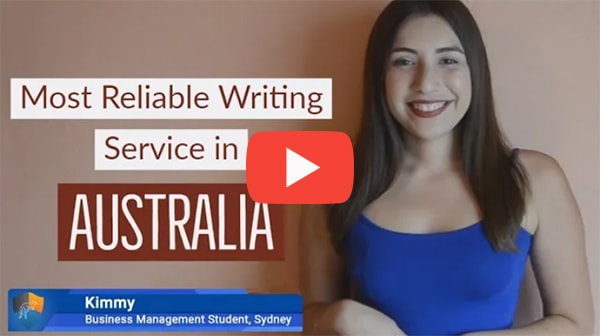 FREE Tools
To Make Your Work Original
FREE Features
Topic Creation

Outline

Unlimited Revisions

Editing/Proofreading

Formatting

Bibliography
Get all these features for
USD 84.3FREE