Nike SWOT Analysis: Detailed Overview (2022)
04 May 2022
1747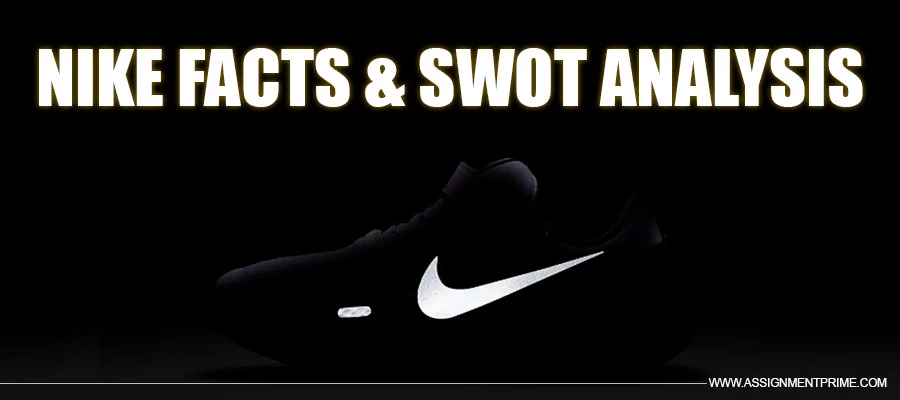 Table Of Contents
Experts' Guidance on How to Conduct Nike's SWOT Analysis
When the thought of buying a shoe comes to your mind, the brand that first comes to your mind would be Nike, right?
Nike runs with the " just do it" mindset, and this is also the company's tagline. It is the most renowned brand all over the world and is known for its high quality products and dominant influence power. However, like any brand, Nike has its strengths and weaknesses, and has to rise above all threats to seize every opportunity possible.
With the help of Nike SWOT analysis, we will conduct a thorough research of the company, but first, let's go over the details of Nike Inc.

A Walk Through Nike's Origin
Nike Inc. is a US multinational company. Its headquarters is situated in Beaverton, Oregon, USA, and was founded by Bill Bowerman and Phil Knight. Nike manufactures athletic wear such as footwear, apparel, and various other sports related accessories. Below mentioned are some insights about the company that will provide a more detailed look into the company.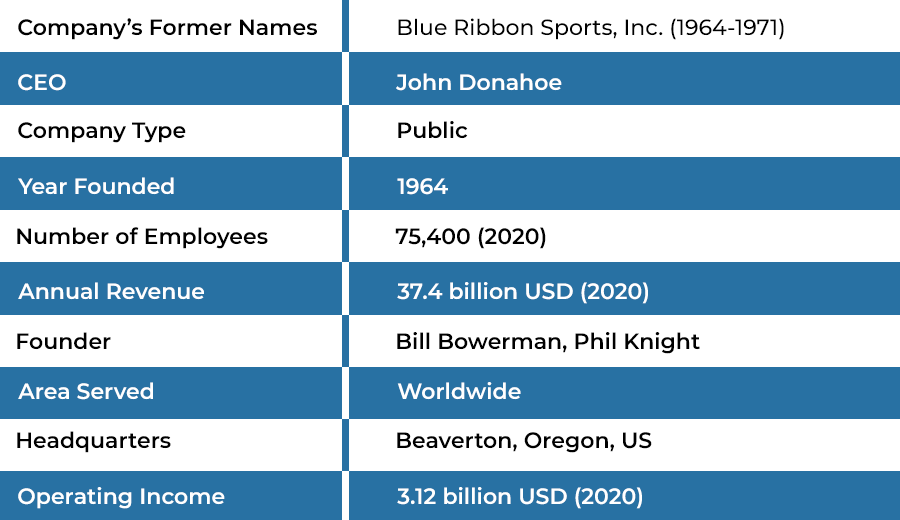 7 Unknown and Amazing Nike facts
Nike is a company that is famous on a global level, but here are 7 mind blowing Nike facts that are rarely known by an average person:
Carolyn Davidson, a Portland State University student, developed the renowned Nike logo, a solid swoosh, for under $35. She was later handed more than $640,000 in Nike merchandise.
Gary Gilmore's last remarks inspired the worldwide recognition of the motto "Just Do It." Before being executed, the serial murderer stated, 'Let's do it.'
One of Nike's most recent development is a sneaker which can be wirelessly connected up to a smartphone. The footwear features an integrated computing device that may be linked to the smart-phone of the person wearing the shoes.
Nike doesn't only make sneakers for everyday use. Tinker Hatfield, a Nike shoe designer, designed the Bat boot for the first Batman film. Nike also developed the hover-boarding shoes worn by Michael J. Fox in Back to the Future: Part II.
Nike launched a new advertisement for their Air Max sneakers in 1978, and for the first time, a Beatles song was utilized in a commercial. Revolution No. 9 was picked as the ad's theme tune.
Nike items are manufactured at facilities that are not owned by the firm. Instead, the factories are owned by contractors, who are paid by Nike to make the items.
The largest Nike shop, at 42,000 square feet, is located on Oxford Street in London.
Understanding Nike Through SWOT Analysis
Nike SWOT Analysis will show us the strengths and weaknesses that are restricting the company's progress, and, at the same time, help us identify the opportunities and threats that are present in the current market condition.
Nike Strengths
Huge Customer Base:
Nike is known worldwide, and for this reason, it has a large customer base that follows all of Nike's trends, participates in its activities, and also provides customer feedback. According to our expert sources, Nike's market cap is around 263.55 B.
Low Manufacturing Costs:
Nike manufactures more than 60% of its products overseas. In the financial year 2021, Vietnam manufactured 51%, China manufactured 24%, and Indonesia manufactured 21% of Nike's footwear. Other production centres are based in Brazil, Italy, Argentina, India, and Mexico.
Various Celebrity Endorsements:
Michael Jordan, Tiger Woods, and LeBron James, are just a few names that collaborated with Nike and helped the company collect a vast number of buyers. These endorsements are a crucial part of Nike.
High Brand Awareness:
Nike is a household brand in every major part of the economy; it's easy to pronounce, and it's a catchy and unique name. It's swoosh symbol, which is inspired by the Greek goddess of victory, can be recognised by everyone. The brand value of Nike is approximately $213.17B.
Nike Weaknesses
Dependent on US Market:
Nike even after being globally recognized, is mainly dependent on American markets in terms of revenue and sales. In the last financial year, Nike sales in the US were about 17.36 billion dollars, which is about 41% and the rest from other parts of the world.
Debts:
Even though Nike's profit and loss statement shows that it is record breaking, a quick glance over its balance sheet will show that the company is going under a lot of debt.
Poor Labour Conditions:
Nike has been consistently in talks on the topic of poor labour conditions. These issues include child labour, forced labour, low wages, etc.
Lack of Diversification:
Nike only focuses on sports apparel alone. This over-dependency is a major weakness. The brand needs to give its attention to other clothing styles too.
Nike Opportunities
Expand into Emerging Markets:
Although Nike is present in various foreign countries, there are still numerous of opportunities. This is because emerging markets like Brazil, India, China, etc., are evolving gradually.
Unique Products:
Nike has mostly captured the footwear market, but the opportunity to set standards in other areas still remains. Nike can manufacture unique and stylized products in other categories like it has done in the footwear market.
Sell Directly to Customers:
Recently Nike has adopted a new strategy to directly sell products to customers, opening its own retail stores and creating its own website where customers can easily customize their shoes which gives them a whole new buying experience.
Tap into New Trends:
Nike can grab the opportunity of various new technologies such as the Metaverse and the augmented reality(AR) world.
Nike Threats
Several Nike Competitors:
The business of athletic wear has a lot of rivalry in it, even though Nike is the leading brand. It still faces competition from other brands like, Adidas, puma, Reebok, the north face etc.
Fake Products:
One of the major threats to Nike is that its fake products are easily available on the market that makes the customer confused and this further creates patent issues with various other companies.
Market Uncertainty:
Regardless of the type of business, a company, no matter how good at handling its trade, is always susceptible to the negative effects of an economic recession.
Marketing Budget Strain:
Companies such as Under Armour, Puma, and New Balance are raising their marketing and advertising budgets, putting pressure on Nike.
This here completes everything about strengths, weaknesses, opportunities, and threats. And concludes our SWOT analysis of Nike.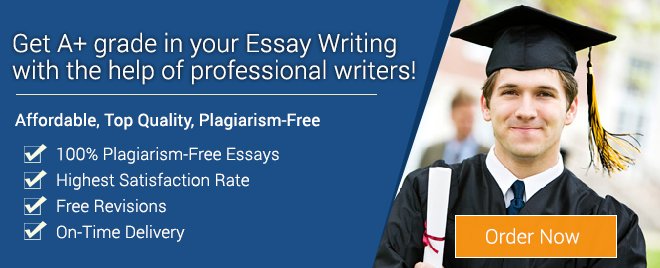 Still Couldn't Get Your Head Around Nike SWOT Analysis? Experts Are Here!
The first stage in conducting a Nike SWOT analysis is to gain a thorough understanding of the brand. Nike is a well-known sportswear brand that produces high-quality footwears and apparels. It is endorsed by athletes such as Cristiano Ronaldo, Neymar, James LeBron, and Rafael Nadal. The company was founded in 1964 and became successful after a few years. The company now has retail locations in over 170 countries and offers online services as well. One of the most well-known logos in the world is Nike's Swoosh.
SWOT Analysis is a technique that can heighten your chances to achieve more insights into a company. But if you are still confused with it, then leave it to us. Our experts of Assignment Prime, have been writing SWOT analysis for various companies and have detailed knowledge of this topic. They know how to structure a SWOT analysis and if you are assigned with the task of conducting a Nike SWOT analysis, you can hire our experts for this purpose. That's not it; we also provide amazing benefits and guarantees with our services such as:
100% plagiarism free
Free amendments
Free quality report
100% Satisfaction
Ownership Guarantee
D. Certified Writers
And there are many more which you can learn about from our experts. So, what are you waiting for? Reach out to us NOW and grab the best deals.
You may also like:
Apple SWOT Analysis That Will Reveal the Truth
TEEL Structure: 4Ws & 1H of Essay Writing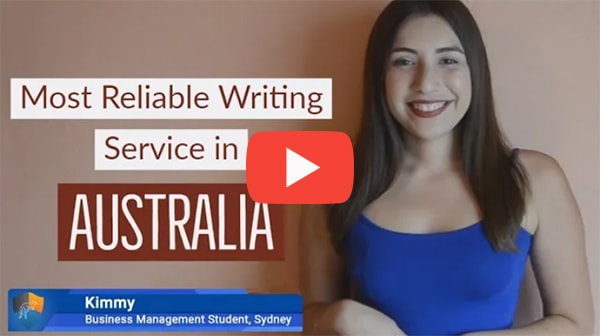 FREE Tools
To Make Your Work Original
FREE Features
Topic Creation

Outline

Unlimited Revisions

Editing/Proofreading

Formatting

Bibliography
Get all these features for
USD 84.3FREE