How a Grammar Checker Tool Can Take Your Assignment From Nay to Yay!
20 Oct 2021
473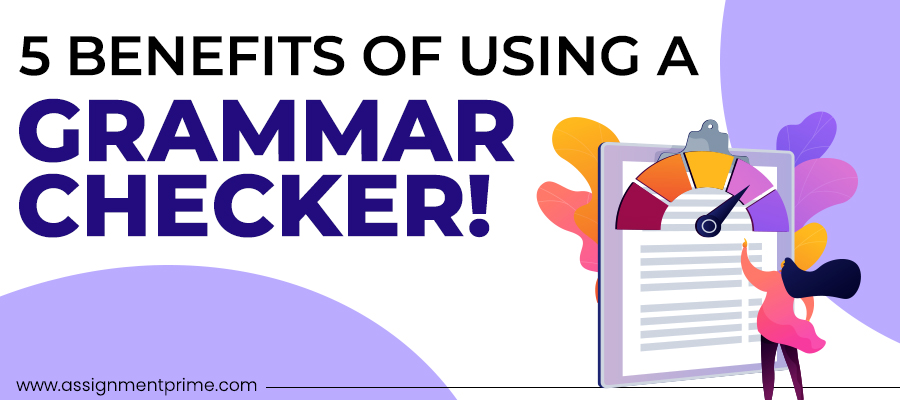 Several students feel that grammar and punctuation are not that important as the crux and explanation of the concept. While they are correct to an extent, you can not deny that the presentation of the document plays a massive role in bringing out the potential of the document. For a student, the concept matters but, the professor judges a submitted paper on all fronts, and if the grammatical errors are present in the document, you are bound to lose big on grades. Proofreading is the solution to this issue, but not every student can perform it effectively. Students avoid the task because they find it boring to read their assignment multiple times, which is the fundamental need of proofreading. But they can not afford lower grades every time either. What should they do?
Well, the answer is simple, the generation of tools and artificial intelligence has made everything easier and thus, students have the options to choose grammar checker tools as their go-to proofreading platform. It makes their task relatively easy and makes the document grade-worthy from average.
So, how can the grammar checker make this difference, and why should you include a tool in your proofreading method? Well, to get all your answers, you need to read this blog. Make sure you read it till the end. Without further ado, let's begin!
Why Include Grammar Checker Tool in Your Proofreading? Helpful Insights
There are a lot of students who proofread on their own. While they feel that it is just a formality, they miss out on a majority of the silly mistakes that are present in the document, and when they do not get the desired grades, they get depressed. The problem is not in the way they write but the approach that they follow to proofread. And to be fair, it is not their mistake at all. You see, a human brain tends to fulfill all the gaps in knowledge, and that is why whenever you find the slightest thing that you are familiar with, you tend to think that it is complete, complicated? Well, let's simplify it with an example.
With the pandemic taking over our daily lives, everyone now uses masks to cover their faces. Only the eyes of an individual are visible, and yet, our brain understands who is who just by looking at those eyes. Similarly, when you have written something, and you proofread it, there are chances that your brain finishes the sentence before you read it, leaving the errors intact.
This phenomenon hurts the proofreading badly as the major mistakes get rectified, but the content is still not thoroughly checked. Using a tool makes the mistakes visible for a student to correct. Without a tool you are looking at hundreds and thousands of words to correct but, the tool highlights all the minor and major mistakes. So now, all you have to do is make amends according to them. Simple, right?
It is why you must include a grammar checker tool in your proofreading regime. In case you are unable to trust the tools available, you can rely on our smart grammar checker that allows you to correct the document with ease and ensures precision in finding the mistakes. How? Well, take a look at the next section and get your answer right now!
How a Grammar Checker Tool Enhances Your Document? 5 Benefits!
A grammar checker is one of the best tools out there for students who are not perfect at proofreading. There are so many ways that it can help you. The priority of any student is to ensure that they have great grades in every document that they write. While they try to write the document with precision, silly mistakes find their way into the document, hampering their chances of scoring an A+. The tool is perfect for last-minute checks as it allows you to make the changes in real-time. You do not have to worry about finding the correct answers for correction. There are additional benefits of using the tool as well. 5 of them are mentioned below -
Makes it Easier to Spot Mistakes.
Provides Suggestions to Correct the Errors.
Makes Proofreading a Faster Process.
Displays Even the Minute Mistakes that Students skip.
Also Helps in Deciding the Tone of the Document.
These benefits are always a plus for the students as they only understand the value of hours saved with the tool. While manually proofreading the document, one has to sit for hours and scour through lines to find if something is wrong, a grammar checker tool does the same thing in less than a minute. Making changes is easier and the best part, students have to put in zero effort.
Put Yourself to Rest! The Best Grammar Checker Tool is Here!
After reading all the above sections, one thing that you might have understood is that proofreading is a hectic task to finish. Students already have to pull an all-nighter just to finish the writing part, and adding this task to it becomes a nightmare for them. Well, the good news for you is that you no longer have to struggle with proofreading and lower grades due to silly mistakes. We at Assignment Prime have designed a smart grammar checker tool that not only maintains the uniformity of your content but also polishes it and removes all the errors in a few clicks.
So, sit back and relax and let our tool handle all the errors that you are facing. Proofreading is a bane that can help you make the most out of your written content. It prepares you for the best to come. No doubt, the assignment and essay help experts say that a single tool can take your document from nay to yay! Get ready to cherish higher scores!
Hope this blog helps you understand the importance of a grammar checker tool and how it can enhance the chances of scoring well in your submission. Good Luck!
Related Blog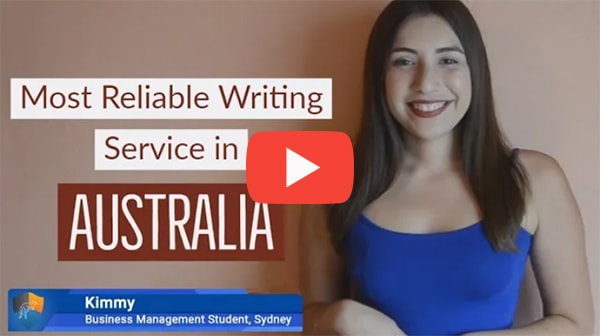 FREE Tools
To Make Your Work Original
FREE Features
Topic Creation

Outline

Unlimited Revisions

Editing/Proofreading

Formatting

Bibliography
Get all these features for
USD 84.3FREE