Top 3 Business Law Assignment Questions with Answers
30 Aug 2020
2074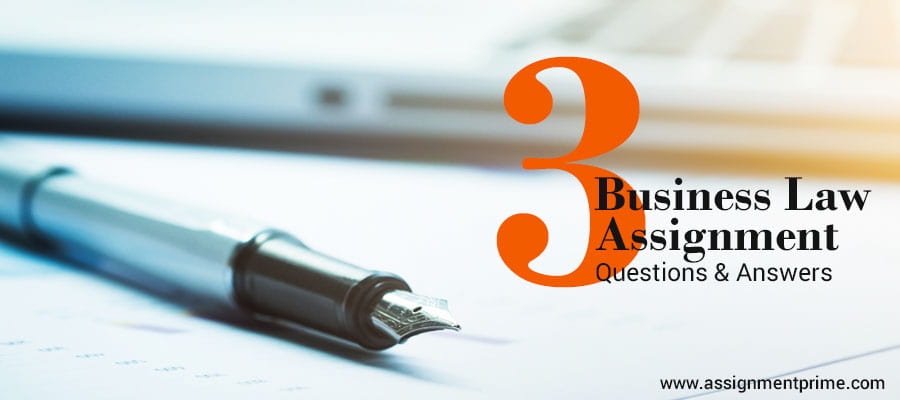 Table of Contents
What is Business Law Assignment
Business law is a subject that deals with the legal perspective of a business. This is a branch of law where the students gain knowledge about dealing with the legal scenario of business. This is one of the most commonly pursued courses for students; thus, they are assigned to write an assignment on this. To draft a perfect business law assignment, you need to do in-depth research. But, if you do not know, 'how to do effective research on case law?' you can turn to professionals. The subject complexity often persuades students to rely on a service provider for business law assignment help.
Are you also a legal student worried about business law assignment?
Are you struggling to answer questions in your assignment?
Are you looking for some good samples to refer to for your assignment?
Read this blog to find out 3 most popular questions in a business law assignment along with their respective answers.
3 Business Law Assignment Questions and Their Solutions
Here are some top examples of business law that can help you get an insight into writing a business law assignment.
Question 1:
Suppose Mark and his brother John started a company, ABC. Though John has no work to do related to the company, he is provided some company shares due to his contribution. After a period of time, Mark employs Jessica as a web developer who is working on his company website at low pay. One day suddenly, there comes out the news that Mark has sold the company ABC to another big company, XYZ, at an undisclosed pay.
Jessica tried to contact Mark for her pay for the work she completed but didn't get any response.
John was left empty-handed, for there was nothing mentioned about him during the deal with XYZ.
Explain what legal actions can Jessica and John take against Mark, and if they can do anything to get their right back.
Solution:
The members of the company who are responsible for its working are known as directors. Here, in the company ABC, Mark is the director.
At many times and due to various reasons, the director of a company receives information that needs to be maintained confidential. But, this doesn't give him the right to violate the rules or misuse his power or position.
Failing to perform a director's duties carefully can lead to:
A civil penalty of some amount and imprisonment.
Personal liability to the losses the company has suffered because of him.
Thus, Jessica can sue Mark for breach of contract, and John can sue Mark for violation of his duties.
Question 2:
Suppose a divorced couple has three children, Adam, Bella, and Clare. Their father had left them an equal share of a movie theatre that he used to run in his times. The three children are well-settled in their respective careers and have never failed in anything. But, at the same time, they have zero experience in operating a movie theatre. But, for the first year, they succeed well and decide to expand their business into two more sectors and then divide them equally. They seek your advice from a list of given options:
Discretionary trust
Fixed/ unit trust
Partnership
Proprietary limited company
Solution:
The first step of this process is to understand the working of these four options.
In a discretionary trust, a discretion is allowed to decide who will receive distributions from the trust. In a fixed trust, the shares of beneficiaries are already decided, and there are no variations in the income distribution by the trustee. In a partnership, one or more businesses come together to work as partners with an intent to earn profits. Proprietary limited is business incorporation that creates an artificial legal person in the eyes of the law.
And, for this question, the right advice to be given for the children regarding the expansion of their company is to choose a limited liability company.
Question 3:
Robert received an advertising message on his phone that there is a sale of 75% off at a store. He was first shocked to see that as it was a collection of top brands, yet he thought it was a new branch, so maybe they are trying to attract some customers. He reached the store to realize there was a mistake in the advertisement and the discount was only 25% off. The manager insisted it was still a good price. But, Robert drove one hour to get there, and meeting up the gas expenses, it was not that fair deal for him. What would your advice be for Robert?
Solution:
When such advertisements are made, it is considered as an 'invitation to treat.' In legal terms, it means that a person is willing to negotiate the deal. Here, the customer has the freedom to compare the options and choose the one he finds reasonable.
And in the case of Robert, as he has already discussed with the manager, without making any purchases or processing the deal, there is no legal violation.
These are 3 top questions from a business law assignment along with their answers. You can find more such interesting questions from our 'Answer' and 'Sample' section.
Need Help with Business Law Assignment? Turn to Experts
Are you worried about who can help you score high grades in your business law assignment? Don't fret when Assignment Prime is there to save you!
We have a professional team of researchers, editors, writers, proofreaders, and quality analysts to ensure you get a perfectly-drafted document.
So, what are you still waiting for? Be an early bird and avail our services at a discount of up to 50% off. Contact us today!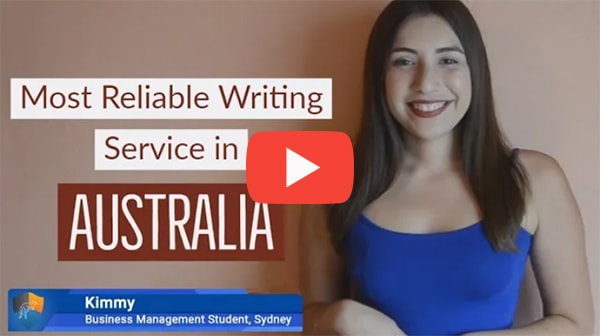 FREE Tools
To Make Your Work Original
FREE Features
Topic Creation

Outline

Unlimited Revisions

Editing/Proofreading

Formatting

Bibliography
Get all these features for
USD 84.3FREE