5 Career Prospects of Studying Hospitality and Tourism
16 Jul 2018
3896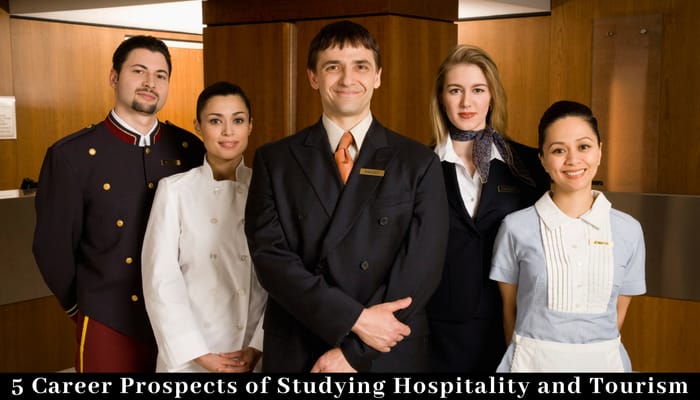 The hospitality and tourism industry is a broad category of fields within the service industry that include lodging, transportation, event planning, theme parks, and cruise line. Professionals working in these expeditiously growing industries are assigned with a variety of responsibilities, such as arranging accommodation for guests and ensuring they are well fed, helping people feel safe & comfortable while traveling, integrating attendant service at sophisticated hotels, checking budget allocation requirements and whatnot.
If you're planning to pursue a course in hospitality and tourism management, then you can expect a wide range of exciting and engaging careers, from being a food and beverage manager on a luxury cruise line to providing top-quality lodging to guests and orchestrating some of the biggest music festivals in the world. Also, working in this industry can be very lucrative. With this, let's discuss the career prospects of studying hospitality and tourism in detail below:
1. Hotel & Resort Management
As a hotel and resort management staff, it is your responsibility to make sure that guests receive top-notch accommodation. You also have to oversee that all employees work like a well-oiled machine - from the time guests arrive till they leave - to give them an unforgettable experience. Since you will be responsible for the overall success of the facility, you need to be service-oriented, business minded and should have strong leadership qualities.
2. Food & Beverage Management
From ordering products to hiring the staff and balancing profit and loss sheets, food and beverage managers hold a dynamic position that leads a team of employees servicing food and beverage to the guests. The professionals working in restaurants, bars, or cafeterias should do their best to turn meals into special events while making sure that the food looks great and is safe to eat. The ideal candidate to work in the food industry should be calm under pressure, service-oriented, polite, organized and have excellent social & analytical skills.
3. Event Planning & Project Management
Event planners and project managers handle various operations of large-scale events, such as studying the brand, identifying the target audience, devising the event concept, and coordinating all the technical aspects. They should also make sure that guests are properly seated, get meals according to their preference, and the event schedule is kept. To work in this area, you need to be extremely organized and creative.
4. Travel Attendant
The hospitality and tourism management graduates are employed in operations management, leadership positions, logistics or invoicing, and reservations. The airline professionals are responsible for helping travelers feel safe and comfortable while handling any unexpected problems they may face. On the other hand, the tourism managers have to mix the responsibilities of running a hotel, managing travelers and ensuring world-class entertainment.
5. Holiday Counselor
With a degree in tourism and hospitality management, you can pursue a career as a holiday counselor. This professional entails guiding clients about the best travel destinations and any special offers that may help them get exciting deals. You will also be responsible for overseeing proper travel arrangements, like booking reservations, issuing necessary documentation, and notifying about any changes or new requirements related to the travel plans. To be a holiday counselor, you should possess effective communication skills.
Besides these career prospects, a degree in hospitality and tourism can open doors to many other outstanding opportunities, such as spa & wellness management, front office management, casino operations management, consultant, and many others. Regardless of what career you opt for, expertise in communication is the primary requirement. Also, fluency in other languages is a great plus. So, if you feel a career in hospitality and tourism is for you, then you should enroll yourself in one of its degree programs.
If you are already pursuing this course, and looking for an academic writing service provider that can offer you the best hospitality assignment help, then you are in the right place. Assignment Prime has recruited a squad of brilliant minds who are gold medalists in their respective fields and have worked as ex-professors in the leading Australian universities. Whether it's researching, developing, proofreading or editing, they will help you at all stages. So, wait no more and place your order now!
You may also like :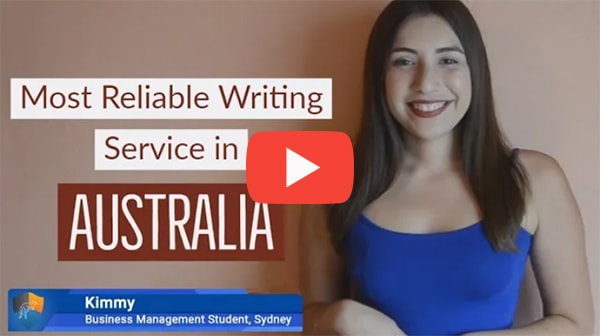 FREE Tools
To Make Your Work Original
FREE Features
Topic Creation

Outline

Unlimited Revisions

Editing/Proofreading

Formatting

Bibliography
Get all these features for
USD 84.3FREE