A Bucket List for Architectural Fanatics on Holiday for St. Patrick's Day
23 Mar 2022
6478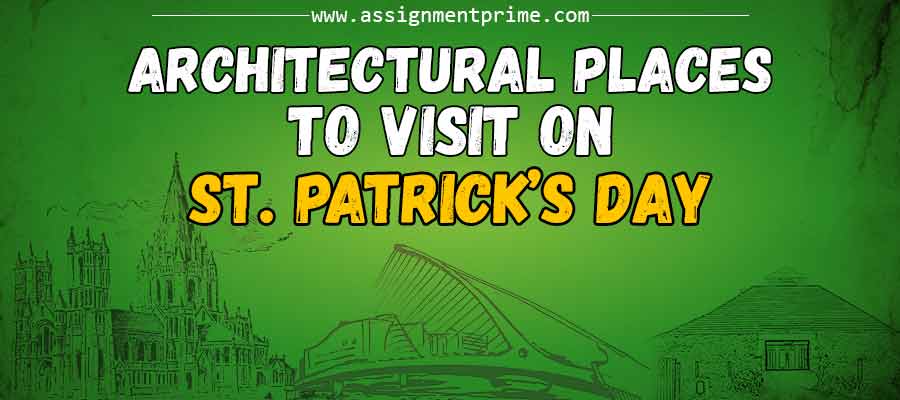 Relation of Australia and Ireland
There is a distance of 15,555km between Ireland and Australia, but due to the famine of the late 1800's, a large number of Irish people moved to Australia for better opportunities. But when St. Patrick's Day comes around, many Australian citizens fly over to Ireland to catch this festival live. A multitude of people focus on St. Patrick's Day alone and forget to enjoy other sightseeing architecture like the famous Cathedral, Céide Fields building, The Bord Gáis Energy Theatre, The Glucksman Library, etc. In this blog, we will discuss the facts and details of various famous Irish architecture that you can visit on your vacation trip for St. Patrick's Day. And if you happen to be an architectural student who has been assigned homework to complete, this will be your lucky day, as you can take notes and include them in your writing too.
List of Fascinating Architecture to Explore on St. Patrick's Day
There is no shortage of buildings when it comes to producing a list of Ireland's most remarkable architectural structures, as the country is full of stunning and unique architecture. St. Patrick's Day history tour is incomplete without seeing these buildings with your own eyes.
Patrick's Cathedral
The most famous structure known all around the world, St. Patrick's Cathedral, founded in 1191 in Dublin, is one of the largest cathedrals in Ireland and takes up about an entire street. It is the national cathedral of the Church of Ireland and is also known as the Church of Ireland Cathedral in Dublin. This cathedral is 91 meters long externally, and the nave is around 17 meters high, which is uncommon for its category. This cathedral has no state funding and has various St. Patrick's Day facts hidden and originated from itself.
Georgian Ireland, Dublin
There are great examples of the famous Georgian architecture that stand still in Ireland at the present time and can be found all over Dublin. They are a great site too see over as they relate back to the time period when this style of building was popular. These buildings can be found around Merrion Square and Harcourt Street, where the St. Patrick's Day parade leads to.
The Samuel Beckett Bridge, Dublin
The design of this building depicts an Irish harp (fish) lying on its side. The construction of this marvelous artifact was done in the Netherlands, and a barge transported it to Dublin. It has 31 cables of different lengths attached to a curving pylon that ascends to 157 feet (48 meters) in height. And it rotates 90 degrees, and its 404-foot (123-meter) span has two pedestrian lanes for citizens.
Céide Fields building, Mayo
It is one of the most incredible architectural designs in the whole of Ireland, shaped like a pyramid style building and is built with limestone and peat-clad. This happens to give this building a depiction of emerging land as a natural extension instead of a man-made structure. This field covers the remains of stone age farms, some of which reach over a mile.
The Bord Gáis Energy Theatre, Dublin
This building is a great example of modern Irish public space architecture. The modern environment around the building helps it blend in easily around the Grand Canal Area. It is the biggest theatre in Ireland and can hold up to 2,111 people.
Busáras, Dublin
The design of Busáras in the main shopping street has proven to be a bit controversial in the past. The designer, Michael Scott, constructed this building in 1953 in a modern international style and received many opinions because of it. The original furnishings and fixtures of the structure, such as terrazzo floor tiles, a mosaic-tiled canopy, and timber wall panels, that are still visible today.
The Guinness Storehouse, Dublin
This fascinating architecture was built in 1902 and was the first steel-framed, multi-storey building in all of Europe at that time. It was famous because it was designed in a way to resemble a Guinness glass. This is a seven-story building surrounded by a glass atrium that is shaped in the form of a pint of Guinness, and it has now been transformed into an educational museum.
The Sean O'Casey Community Centre, Dublin
This building is situated in the heartland of Dublin, where all the St. Patrick's Day events happen, so you can easily catch this architecture on the go. This building contains various courtyards that have diagonal transparency between the numerous social activities of the centre. The designer of this building says that this building connects the old with the young and relates passive and active recreation.

Have a Homework to Complete But on a Vacation for St. Patrick's Day! Take Experts Help
These are some of the stunning architecture Ireland has to offer that you must not miss on your visit for St. Patrick's Day, so make a list now and be sure to tick off all these magnificent buildings on it. Additionally, if you are a student of architecture, the details mentioned above can help frame an astonishing piece of writing that can impress your professors and can help you think outside of the box.
And in any case, if you're stuck with your architecture homework on vacation and need help with it, You can always contact our experts at Assignment Prime, from where you can easily buy homework help in just three simple steps. Experts here are available 24*7*365 to solve all your queries. Additionally, our services also provide a host of other benefits and features, including:
100% plagiarism-free papers
100% money back guarantee
Guarantee of good grades
Unlimited revisions
Timely delivery guaranteed
Referenced papers guaranteed
No reselling
FreeTurnitin Report
So what are you waiting for, connect with us now and grab the best St. Patrick's Day deals possible and enjoy your vacation to the fullest.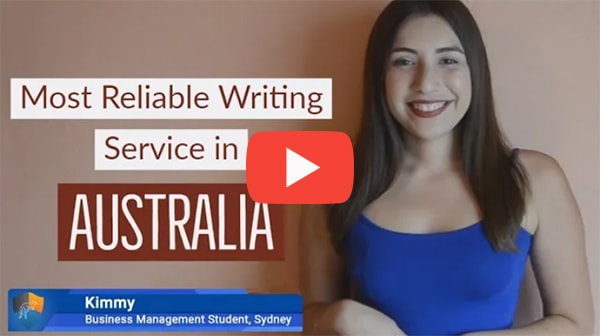 FREE Tools
To Make Your Work Original
FREE Features
Topic Creation

Outline

Unlimited Revisions

Editing/Proofreading

Formatting

Bibliography
Get all these features for
USD 84.3FREE