Five Key Characteristics of the Most Successful People
26 Mar 2018
3393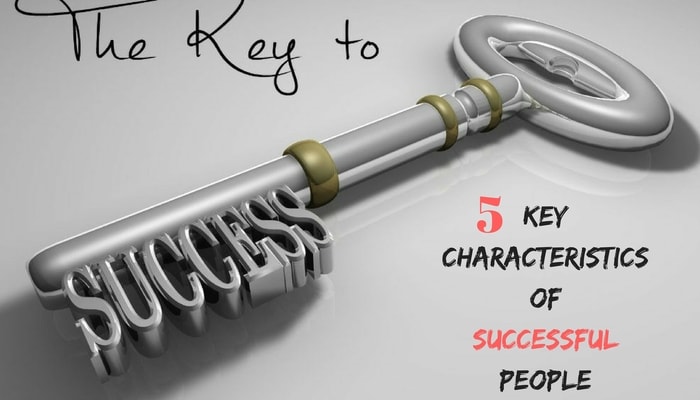 Success came very easily to me- said no one ever. Successful people, irrespective of their field of profession, had to persevere and work hard as well as smart to get such heights. However, there is not any particular secret to success, nor there is a definite path that guarantees the same. But, there are certain traits that eminent people have in common, and these qualities undoubtedly had a great contribution in their booming life. We have brought you a list of those distinguishing characteristics, learning them is certainly a necessity to have under your belt.
Vision
It really takes guts to start something completely new. Well, if you look into the journey of one of the most renowned business magnates, Bill Gates, then you will easily uncover this characteristic. When he began his career in technology, computers were huge in size and were only accessible by rich sector of the society. However, if you have a vision, then you will see things based on how they should be rather than how they are. And Gates thought that these machines could be household products as well. With his hard work and intelligence, he transformed his vision into Microsoft.
All you need to do is find something you are passionate about, and put your entire dedication to improve it. After building a clear vision, make a move no matter how bizarre your path is.
Resilience
Oprah Winfrey was born in Mississippi during the civil rights movement. There were various tragic events in her life like she was sexually harassed during childhood, was raised by a single mother, and had a child as a teenager. However, she strongly revived from such extreme situations and established herself as one of the world's most successful women in entertainment industry.
Even the story of Tony Robbins teaches the same. He was raised by a single mother and lived in extreme poverty. Later, he mentioned his home life to be a lot abusive and chaotic. He left home when he was just seventeen years old. But, he was determined to succeed. He became a motivational speaker, and at this date, he has a net worth of approximately $6 billion.
Did you find what these two people have in common? They're resilient. Life didn't give them an easy deal, but they rose above their problems and found success. While carrying your life, you will certainly encounter several pitfalls, but you should never give up. Try looking at your failures through a different lens, and use them to strengthen your next endeavor.
Intelligence
Your formal education degree doesn't necessarily indicate your intelligence. The founder of Virgin enterprises, Richard Branson never went to college, but he is exceptionally intelligent. Branson took calculated risks and created a smart plan. And that's enough to define intelligence: smart risks at the right time. Avoid judging yourself on the basis of degrees you have under your belt and outshine your intellect without being doubtful of your capabilities.
Action
All the qualities you possess will certainly go in vain unless you act on your vision. Consider the example of the business tycoon, Bill Gates, he knew how to act. The man saw that gap in the market that no one else did. He then put his vision in motion. And, this made him one of the most famous entrepreneurs of the personal computer revolution. Well, taking action is not as simple as it sounds. Procrastination and fear of failure can easily drag you away from bringing your dreams into reality. Therefore, it is important to remember that nothing great ever happened on its own. All you need to do is block your emotional resistance, plan your things carefully, and put your thoughts into action.
Passion
You know what, unless you aren't really interested in something, you cannot build an intense passion for the same. You won't be satisfied in doing things that don't suit your interest. Therefore, it is obvious that you would not be able to achieve the desired goal until and unless you give your best. Without intensity and passion for what you are doing, you won't be as good as you could be. If you aren't passionate about anything, then either ask questions to yourself or explore new areas. But, don't follow a profession just because you landed into it. You may find your interest in a place you never expected. So don't just run behind success instead love your journey and continue enjoying your path, you will effortlessly meet your goal.
Each of the eminent leaders had a vision to change the world and the determination to take action. They worked to bring their vision into reality, regardless of the obstacles and challenges they faced. With a clear focus, even you are capable of achieving your greatest potential. Hope you learned something from this write-up.
Don't get stuck with a few assignments and shift your track from following your passion. Assignment Prime understands your need and therefore has brought top-notch assignment help & writing services at very affordable prices. Go grab your dream, and leave aside all your assignment writing worries to us. You can also avail our assistance in writing any sort of academic documents, be it essay, dissertation, thesis, coursework, or homework.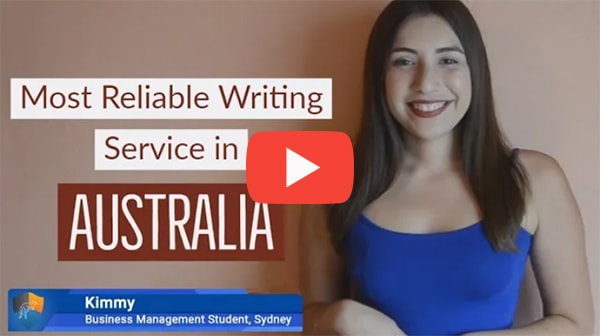 FREE Tools
To Make Your Work Original
FREE Features
Topic Creation

Outline

Unlimited Revisions

Editing/Proofreading

Formatting

Bibliography
Get all these features for
USD 84.3FREE