CHC33015 Assessment Answers - Certificate III in Individual Support
15 Sep 2022
3768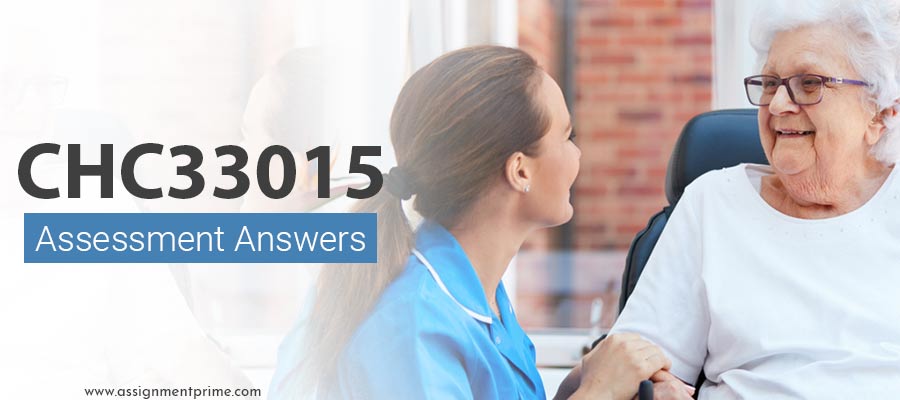 Nursing students pursue this course and write CHC33015 assessment answers. This unit helps the student to develop skills and knowledge to take care of old age and young people having some disability. Once you get an understanding of this unit, you can smoothly work in the health care industry to take care of needy people. By studying this course, you will learn to work with various people and help them maintaining their well being and healthy life. The health care communities and facilities are not meeting their requirements, and that is why this course has been introduced. It has many areas in this course to do the specialization, such as; aging, health care, home & community, disability, etc. It is a practical subject in which students have to identify the healthy body systems, sustain personal care.
Sometimes it happens that students are unable to complete the CHC33015 certificate III assessment answers. To help them effectively, the experts of Assignment Prime have come up with this blog. It covers all the mandatory information that a student needs to know while writing the CHC33015 assessment answers. If you understand all the concepts clearly, you will be able to get many career opportunities such as; personal care worker, Personal Carer, Direct Care Worker, Home Help Worker, Support Worker, Respite Care Worker, etc.
Let's take a further read.
3 Major Areas of CHC33015 Assessment Answers
Being a nursing student, you have to study this unit and complete the CHC33015 assessment answers accurately. Well, this unit has a major role in Certificate III in individual support. If you want the specialization in this field, then you have to know each area.
Let's take a look.
Aging
Being an academic student, you must have the ability and a different skill set to look after the old age people to support them. In this course, you will get to learn about how to treat them effectively. The duration of certificate III in the individual support course is about a year. Nursing students can enroll in this course at any time within 12 months.
Disability
Many nursing students show their interest in mastering the disability area. It requires that the candidate must have a skill set to treat the patient deliberately. You can enroll Certificate III in individual support at any time in a year so that the students can apply at any time in a year. In this course, you will learn all the mandatory procedures that can help to take care of a disabled person. This course is especially for those students who wish to empower people who are living along with their disabilities. Students can apply for various job roles by studying this course, such as:
Care Service Employee/Worker
Residential Care Worker
Community Care Worker
Nursing or Home Care Assistant
Community Support Worker
In-Home Respite Worker
Personal Care Giver or Worker
Home Care
In the CHC33015 unit, certificate III in individual support, the most researched and popular course is home care. In this course, students learn to facilitate home care to several elderly communities. This course is mainly considered as the nationally accredited and most recognized study field. It also helps the students to start their career in this field. Students can also become an integral part of the renowned care industry community of the nation.
Nursing students get various career opportunities after completing this course, such as;
Assistant Community Care Worker or Assistant
Home Respite Care Worker
Individual Carer and Support Worker
Residential Support Worker
Disability Carer
Assistant in Nursing
Personal Care Giver
5 Approaches of Certificate III Individual Support
Students who enroll in certificate III in individual support courses must know the approaches which can help them solve the CHC33015 assessment. There are five approaches that you must consider to get an accurate solution for this unit.
Let's take a look.
Approach 1:
You have to understand that it is crucial to explain the scope of the CHC33015 assessment. You can take references from Home and Community Care (HACC) as it is a quality review resource to understand several purposes. This approach is all about providing services to aged and younger people with some disabilities.
You will have a proper understanding by applying this approach to the different range of community care services.
Approach 2:
Many students face issues while writing the CHC33015 assessment answers. They must know the term 'Duty of Care,' as it mainly concerns health care. Once they get the accurate meaning of this term, they will smoothly explain all the issues without struggling. Students can also provide some examples and codes of this term considering health care and nursing explanation.
Approach 3:
If you are struggling in writing the CHC33015 assessment answers, then you can follow this approach. This approach mentions three community care standards that can help students to explain everything in brief with the examples.
Approach 4:
While writing CHC33015 Certificate III Individual Support assessment answers, you should know about the legislation of Health Records and Information Privacy Act, 2002 (NSW). After writing the name and date of the title, you should outline the draft to fulfill the purpose.
Approach 5:
In this certification course, nursing students come to know that any damage that happens to the employer because of any misconduct by the employee comes under lawsuit damage. After explaining the term 'confidentiality breach,' students need to mention the consequences that take place once the misconduct is done to the employer by the employee.
These are the approaches you can try to attempt questions given by your professor. In case you do not find the information helpful, you can reach out to the experts of Assignment Prime. They provide accurate solutions for Certificate III Individual Support Assessment. You can find useful information regarding the CHC33015 assessment answer. The nursing experts have years of experience in writing assessment answers for this certification course.
10 Skills You Can Develop from CHC33015 Certificate III
The main motive of this course is to help nursing students in developing certain skills while writing the CHC33015 assessment answers. It also helps them to work in providing residential aged care facilities, community care, and nursing homes.
So, here the experts have listed some skills that a student develops:
Learning About the Working of the Human Body
Support the Personal Client
Meeting the Needs of Individual Client
Promoting the Empowerment of Aged People
Boosting Client Freedom & Well Being
Understanding the Proper Functioning of the Human Body
Executing Tools to Communicate & Collaborate with Old People
Capable of Taking any Decision at Any Time
Able to Make a Judgment While Providing Support
Working on Strategies to Communicate, Support, & Monitor
Being a nursing student, you need to develop these skills or qualities. If you lack in any of these, you have to develop them as soon as possible. It will help you in working in a particular field of providing care to old age people.
It brings us to the end of the blog. Hope this blog solves all your query related to CHC33015 assessment answers. In case you are still struggling in writing the academic paper, you can seek nursing assignment help from our experts who provide top-quality academic writing services. The experienced writers make sure that the delivered content is original, and for this, they provide a Plagiarism report. So, what are you waiting for? Quickly order the nursing assignment writing help and grab the exciting features of Assignment Prime and make your document grade-worthy.
Writing CHC33015 Assessment Answers Is Easy | Reach Out to Us!
Are you struggling with CHC33015 assessment answers and unable to get the proper solution? If yes, then don't hesitate to ask for assignment help from the experienced writers of Assignment Prime. Our experts provide 100% accurate and original assessment answers to the students. The service provider helps students, as they have a team of certified writers, topic selection, on-time delivery, a well-written introduction, free Plagiarism report, reasonable price, and unlimited revisions. They ensure 100% satisfactory solutions by providing nursing assignment help. So, what are you wondering? Quickly grab the exciting features and freebies offered by Assignment Prime. Don't waste time to think and place your order for nursing assignment writing and get higher grades in the academic paper.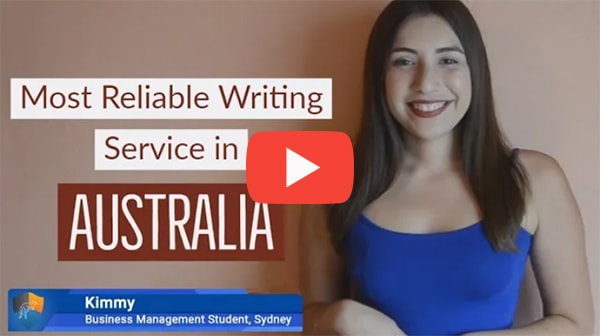 FREE Tools
To Make Your Work Original
FREE Features
Topic Creation

Outline

Unlimited Revisions

Editing/Proofreading

Formatting

Bibliography
Get all these features for
USD 84.3FREE