Everything You need to Know about Commonwealth Games
12 Sep 2022
6892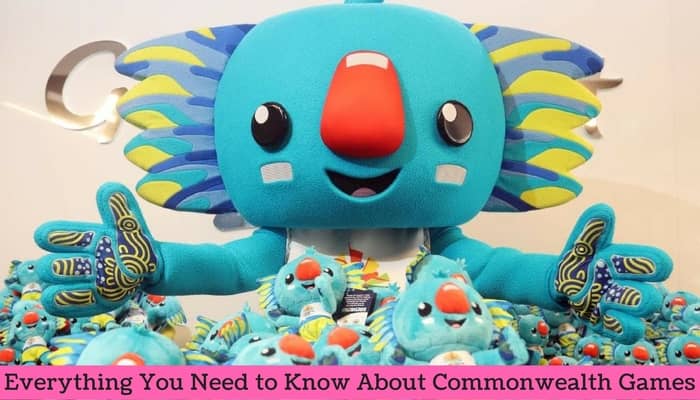 The Commonwealth Games is an international event. It includes various sports tournaments that has massive participation of athletes from the Commonwealth of Nations. Our assignment help experts have tried to explain many different aspects of these games. So continue reading; we hope to give you some invaluable information!
What Is the History of Commonwealth Games?
John Astley Cooper was the man who proposed the idea of sporting competition in 1891. He suggested such event to bring all the members of the British Empire together.
In 1911, an 'Inter-Empire Championships' was held to remark the coronation of King George V. The tournament included teams from Canada, South Africa, Australasia, and the United Kingdom. Further, the players competed in boxing, wrestling, athletics, and swimming events.
The first official Commonwealth Games was held in 1930 in Hamilton, Canada. In the event, four hundred athletes from eleven countries competed in fifty nine distinct events for six sports: boxing, lawn bowls, athletics, rowing, wrestling, and aquatics.
The competing nations of the first Commonwealth Games were: Canada, England, Australia, Bermuda, Northern Ireland, Newfoundland, British Guyana, Scotland, South Africa, New Zealand, and Wales.
Since 1930, the Commonwealth Games has been organized every four years, except in 1942 and 1946 due to world war II.
Which Nations Have Hosted the Commonwealth Games?
Australia (1938, 1962, 1982, 2006, 2018)
Canada (1930, 1954, 1978, 1994)
New Zealand (1950, 1974, 1990)
Scotland (1970, 1986, 2014)
England (1934, 2002)
Wales (1958)
Jamaica (1966)
Malaysia (1998)
India (2010)
What Are the Commonwealth Games Sports?
Though there are many official Commonwealth Games sports, they differ at each edition of the game. The program is completely determined by the host nation, and the rules for inclusion of certain sports changes each year. However, programs must be limited to a maximum of 17 sports. Read what the core sports are and which ones are the optional ones.
CORE SPORTS
Of all the seventeen maximum sports allowed to be included in the program, the host city has to include these ten core sports
Athletics
Badminton
Boxing
Hockey
Lawn Bowls
Netball
Rugby 7s
Squash
Swimming
Weightlifting
OPTIONAL SPORTS
The host city can choose another seven sports from this list of seventeen optional sports.
| | | |
| --- | --- | --- |
| Archery | Shooting | Diving |
| Basketball | Softball | Beach Volleyball |
| Canoeing | Table Tennis | Cycling |
| Cycling | Taekwondo | Triathlon |
| Gymnastics | Tennis | Judo |
| Rowing | Tenpin Bowling | Sailing |
How Has Australia Been in Commonwealth Games?
Australian athletes have participated in all the Commonwealth Games since its inception in 1930. For the first edition of the game, the team took almost a month to travel from Sydney to Hamilton, Canada. As International air travel was not that common and was very expensive during those days, they traveled by ship.
Australia has organized four editions of the game in 1938 at Sydney, 1962 at Perth, 1982 at Brisbane and 2006 at Melbourne, and the Gold Coast is hosting the Games in 2018.
It's a matter of pride that Australia is the overall champion of the Commonwealth. The nation has won 2218 medals in total.
The most successful edition of this multi-disciplinary game for Australia was in 2006 at Melbourne, where the athletes won 221 medals (84 gold, 69 silver, and 68 bronze). At the previous Commonwealth Games in Glasgow, the country won 137 medals (49 gold, 42 silver, and 46 bronze). Well, as the host nation, the 2018 team is certainly expected to break their 2006 record!
Go Through These Interesting Facts As Well
The maximum number of nations yet to compete at Commonwealth Games was 72 at the 2002 edition of the game at Manchester. And at the 2014 Glasgow Games, the maximum number of athletes were present i.e. 4,929.
Boxing and Judo are the only sports in the Commonwealth Games that awards "FOUR" medals after each Final, including two Bronze Medals.
Lawn Bowls is the only sport of the Commonwealth Games program that is not an Olympic event.
Dorothy Roche, a Lawn bowler, was 61 when she won gold at the 1990 Games in Auckland. He became Australia's oldest Commonwealth Games gold medal winner ever.
Jenny Turrell became Australia's youngest gold medal winner. She was a swimmer, and was just 13 years old when she competed at the 1974 edition of the game in Christchurch.
Well, while 71 countries are eligible to compete in the Commonwealth Games, only six of them have attended every event since 1930. These are Australia, Canada, England, New Zealand, Scotland, and Wales.
The 1930 Games cost approx. $33,000 to run. And, the 2006 Melbourne Games cost approximately $300,000,000, excluding the cost of building the facilities.
Tennis made its debut at the 2010 Commonwealth Games in Delhi, India.
The slogan for 2018 Gold Coast Commonwealth Games is 'Share the Dream,' and the mascot is a blue, surfing koala named Borobi.
If you are a sports enthusiast, then this might be the perfect time for you to enjoy watching different games and cheer for your native team. Have a happy time!
Don't worry about your pending assignments. We have brought a great surprise for you with our top-notch assignment help services. Now, you can enjoy watching the Commonwealth Games and visit Gold Coast relying on our professional subject experts. Our services are designed to help you in all possible dimensions. So, ring our executives right away and ask all the details you wish to know. We are sure of not disappointing you on any term. Don't delay more; the most awaiting Australian sports has already begun!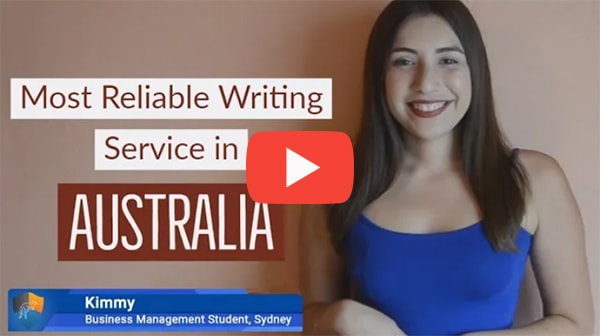 FREE Tools
To Make Your Work Original
FREE Features
Topic Creation

Outline

Unlimited Revisions

Editing/Proofreading

Formatting

Bibliography
Get all these features for
USD 84.3FREE