How to Use Gibbs Reflective Cycle to Get Success at Assignment?
20 Jan 2020
1870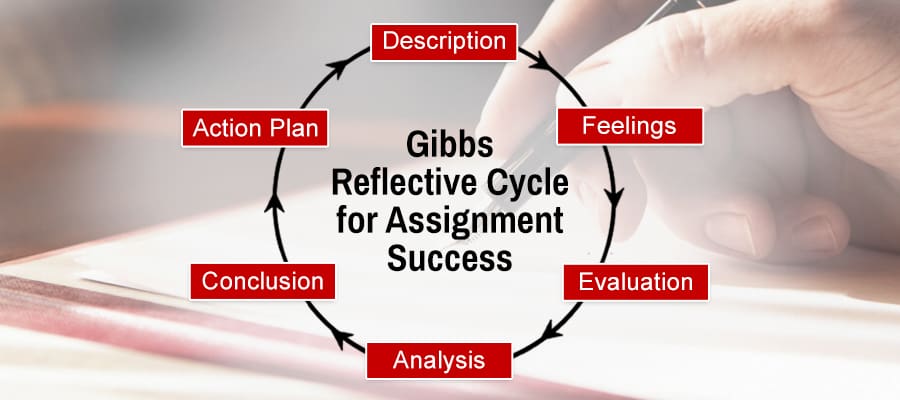 Table Of Content:
How to Write Gibbs Reflective Cycle? 6 Step Process
Many students have faced this situation of getting their assignment rejected or to redo it at least for once in their lifetime. If you too have ever faced it, then here is how to learn from that experience and write better documents next time.
An American sociologist and psychologist gave Gibbs reflective cycle in 1988. He was Graham Gibbs, and so this model is named after him. He used this model to explain how one can analyse something that has already happened and learn from that experience. This process is also known as reflective thinking.
Now, let us look into how this model can be used to analyze and understand the reason behind your failure at assignments. So, let's get going...
What is the Gibbs Reflective Cycle?
As mentioned before, this is a model for reflective thinking. Here we have a 6-step process to follow.
A. Description
B. Feelings
C. Evaluation
D. Analysis
E. Conclusion
F. Action plan
The first three steps of this process which are, description, feelings and evaluation, focus on "What" happened while the last three steps which are, analysis, conclusion and action plan, focus on "How" to improve.
Now that you know what is Gibbs reflective cycle and how to write it, so, let us look into its working.
How Does Gibbs Reflective Cycle Work?
So in the previous section, we looked into the different stages; here, we shall understand its working stage-wise.
Description
In this section, you describe your experience in detail. Here, you do not conclude anything but just let the reader know what exactly happened. For explaining it, you can refer to the below-listed questions and include their answers.
What happened?
When did that happen?
Where did that happen?
Who were all involved in it?
What did you do yourself?
What did other people do?
What was the result of all actions?
Similarly, in assignment writing, you describe your experience of getting your assignment rejected.
Feelings
In this stage, you simply state your feelings regarding that experience. Do not explain them in detail. Here are some questions you should cover in this section.
What did you feel before it happened?
What were your feelings during that experience?
What did you feel after it happened?
How do you look back at it?
What according to you, would other people feel about it?
What might people be feeling about it after it happened?
In case of assignment writing, explain your feelings when your assignment was rejected, or you had to redo it.
Evaluation
In this section, you evaluate the whole experience and mention what happened well and what hadn't. Here are a few questions you should discuss and include in your document.
What was good about that?
Why was that?
What was not good about it?
What is the reason behind it?
What was your contribution to it?
What was others contribution in it?
For assignment writing, you evaluate the total process of assignment writing before coming to any conclusion.
Analysis
Here, you look into the details of the event. You can include details about what hindered or helped in this situation. This can also be a platform where you can put forward your thoughts about tools or methods that can be helpful. Also, here you focus on both the positive and negative aspects of that particular experience.
When it is about assignment writing, you perform an analysis of why your assignment got rejected and the times when it wasn't. This can help in understanding where you are going off track.
Conclusion
Now, the time to conclude is here. You explain what are the different results you came up with and how to bring a change in this the next time. Here, you change your perspective of looking at things and analyze the experience to get better results.
For the assignment, this is the concluding part where you bring out all your explanations and findings of the process.
Action plan
Here, you look into the different actions that can be performed to improve productivity. If there is something that goes well, then observe what is going well in it and if something is not, then find out the reason behind it.
During the assignment writing process, your action plan is to work as per the successful strategies of your documents and avoid the mistakes you made previously.
So, this is how to write and implement Gibbs reflective cycle for assignment writing and get better at it. But, if you want to avoid getting your assignment rejected, then you can seek online assignment help from us. We make sure to deliver you the best quality content.
Why Seek Online Assignment Help?
Oblivious about seeking online help? These services have taken the education world to a new level. So, you need no worry if this is right, it is just you need to choose the right one. And when it is about choosing the best service providers, Assignment Prime stands tall among all.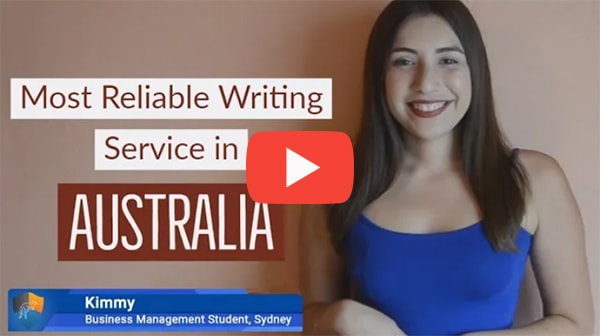 FREE Tools
To Make Your Work Original
FREE Features
Topic Creation

Outline

Unlimited Revisions

Editing/Proofreading

Formatting

Bibliography
Get all these features for
USD 84.3FREE