How Resume Writing Services Have Become a Game Changer in Landing a Dream Job
15 Sep 2022
1160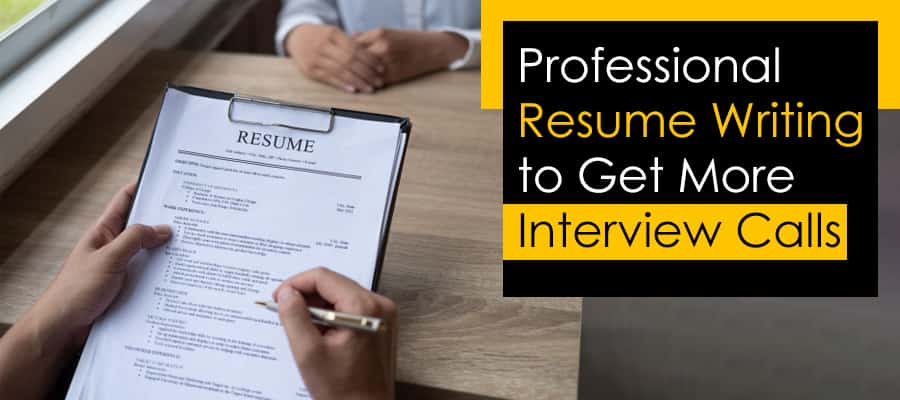 "Chris is a student of Journalism. He had completed masters in mass communication and had worked on projects and case studies on different trending topics. He has all the qualities one can look for in a job applicant. One day, he got an opportunity to apply for a job at his favorite news channel. He sent his resume and after a few hours, got a reply that he wasn't selected . Then he analyzed what was the reason behind his application getting rejected. The reply he got was that his resume didn't include all the information he addressed verbally and it wasn't quite eye-catching too. Such a heart-breaking news. It was then he was suggested to consult a resume writing service."
According to the data from 'The World Bank' only 49.029% are employed. In this era of slowdown employment, getting your dream job is difficult. Resumes are the gateway tickets to your dream job. A well written resume can help you to land in your dream job. To make your resume speak for you, consult professional resume writing services.
To avoid getting stuck in such a situation, you need to have a look at this:
What is the resume?
The resume is basically a record of all your academic, professional and personal interests and achievements. This is a handbook of yourself in brief that can explain to an employer why he should employ you or why you are the suitable person for that particular position.
A resume can have many structures, but it should have the following sections:
1. Your Identity
This is the basic information about you. It includes your full name, address, phone number, email and other contact details.
2. Your latest work experience
This field is only for the ones who have prior work experience. This field is not meant for a fresher with no work experience. In this section, you should include details of your work experience from latest to the last. It should include the job title, company name, address, and tenure.
3. Your academics
This field is again for everyone. Include your academic details from the latest academic course to the last. You should mention the course you chose, the university you pursued it from, the grades you scored (in average throughout the course), and the year you completed that course.
4. Your projects
Highlight the projects and workshops you attended related to your course, work or others. This will give the interviewer an idea of what all you know. Never just write here for show. Add only if you really attended any workshop or worked on any project.
5. Achievements
This section is where you can add all your relevant and recent achievements. Here you can mention about holding first rank in the class, winning any tournament, and other achievements. You can add both your curricular and co-curricular achievements here.
6. Social service
If you are someone who likes doing social services and achieved some remarks in it, add them here. You can also add about the NGO you work with, the charity services you are a part of or the rallies you participated in.
7. Personal dossier
This is a section where you can add details about your personal life. Your parents or spouse name and contact details, your blood group, languages you know, your hobbies, etc.
8. Certificates and other documents
Add a column mentioning about all the certificates you received. If needed, upload or attach them along with the resume.
9. Photograph
Add a decent photo of yours in formal attire to your resume. This gives a sense of reliability to the interviewer. And also this is how your resume is complete and ready to go.
Why do you need a resume writing service in the first place?
Resume writing is both a skill and an art. Cooking food is basic but presenting it is very important too. You might have come across many delicious, mouth watering dishes if you follow any food pages on social media. You don't taste that picture but the way it is presented gives you the feel that it is too tempting, right?
That is what happens in this case of resume writing too. Scoring good grades and achieving many certificates is like the cooking part while writing a resume is the presentation part.
To apply jobs in a particular country, you need a resume crafted as per its guidelines. If you are looking for a job in Sydney, Assignment Prime provides the best resume writing service Sydney. Applying for a job in Melbourne? Assignment Prime has the best resume writing service Melbourne also. Together, Assignment Prime delivers the best resume writing service.
We have expert approved formats for every particular field and job roles. We have structures defined by interviewers for experienced and fresher applicants. Moreover, our experts have a good knowledge of resume writing and they can dress your resume all ready to flaunt without a flaw.
Our resume writers know how to highlight your experience and achievement in a manner it doesn't seem boasting, but convey your skills to the interviewer perfectly.
With increasing number of students and experienced professionals approaching resume writing services, there is a steep rise in their number. Filtering a good one among them is quite tough too. Assignment Prime provides professional resume writing services that can surely get an assignment help for you.
If you are a student worried about how to pay for your resume, then we have the best reasonable resume writing services prices.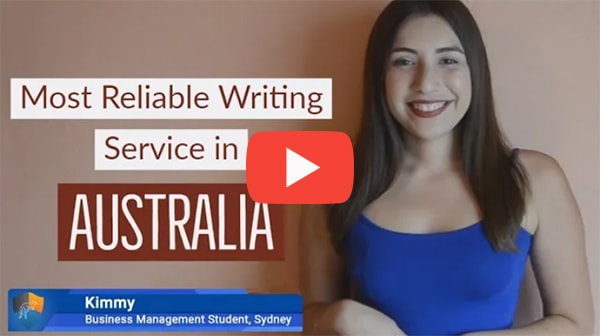 FREE Tools
To Make Your Work Original
FREE Features
Topic Creation

Outline

Unlimited Revisions

Editing/Proofreading

Formatting

Bibliography
Get all these features for
USD 84.3FREE