How to Complete Your Assignment with Writer's Block?
15 Sep 2022
640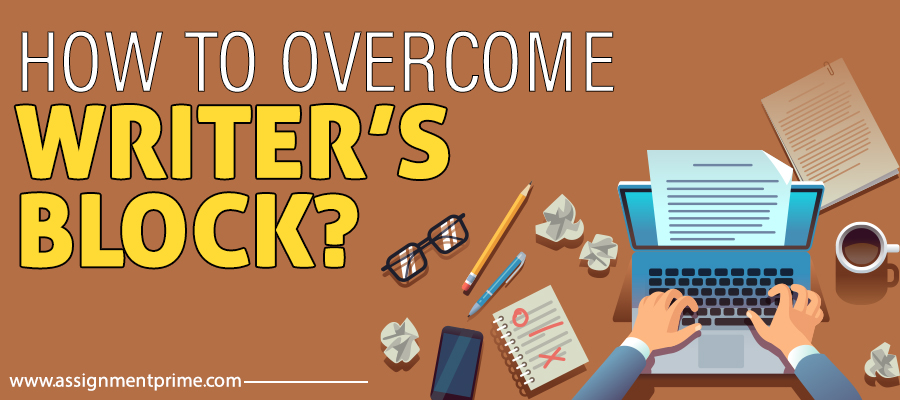 "John has been sitting in front of his computer for around five hours now. All he could type on a blank document was the title of his assignment and nothing much. After staring at that screen for an hour more, he decided to call his friend and share his problem. David consoled John not to bother and explained he might be stuck in writer's block and needed to take a break for some time. But John knew his assignment was due next week and then searched online for help. It is when he got directed to this blog."
If you are also someone like John, then you are at the right place. Assignment writers of Assignment Prime can help you deal with this situation in an easy manner. So, let's get started!
What Is Writer's Block and How It Affects Students?
Writer's block is not a serious problem. It is a situation where the student/writer loses his capability to write or produce anything creative or new. This is a time when one's creative juices stop flowing because of any reason like stress, overthinking, exhaustion, or such. This isn't serious trouble as a short break from routine or spending time doing something you like can help you get back to writing in no time.
But the question here is how it affects students. We all know that students have a lot of academic writing work assigned, which they need to complete by time-to-time. So, if they get stuck in writer's block, their work gets impacted as they cannot write well. This leads to piling up of work, which again produces stress and anxiety, leading to loss of creativity and increased pressure built upon students.
As we can see, this writer's block can put a student in a serious fix. A student needs to get out of this or learn how to handle it well if he wants to score well in academics, right? If you are also thinking about the same, then here's a solution in the below section!
How to Come Out of It and Draft an Assignment?
If you are stuck in writer's break for not long and want to get out of it soon, then you might need to follow some simple tricks which are listed below; so, check them out!
Connect with Nature
The first and obviously the best option is to connect with nature. You can go out for a walk, hike around, visit a beach, or such where you can connect with nature better. Nature has this beautiful healing ability that can calm you down and soothe your nerves, relaxing your mind and getting you out of writer's block.
Get Active
Another important trick you can follow is by getting active. Yes, go for a walk, take a run, dance around, or do anything to keep your body active and energized. Doing any physical activity makes you feel fresher and energizes your body and mind to help you perform better.
Eliminate Distractions
You can try keeping all the distractions away when you are trying to write something. If it's your mobile or television, turn it off; if it's your sibling, lock your door, try anything to avoid getting distracted so that you can focus more and get the job done real quick.
Have a Conversation
If you have been working a lot lately, you need a break to have a conversation with your loved ones. Yes, pick u[p your phone and call that friend you miss or drive to your cousins and have a word with them. This makes you feel better and refresh your mind.
These are a few ideas that can help a student get out of writer's block so he can complete his assignment without any struggle. But if the phase continues, then you should be prepared for it and seek help.
Who Can Help You Write When Stuck in Writer's Block?
If you have been stuck in writer's block for a long and have no idea how to get out of it, then you should probably turn to us. Assignment Prime has the best experts who can assist you in drafting perfect assignments with top-notch quality and delivered on time. And here are a few perks of seeking our assignment help:
Professional Writers
Best Quality Work
Free Plagiarism Report
Amazing Freebies
Exciting Discounts
Now that you know why we are the best, so reach out to us before you miss the deadline.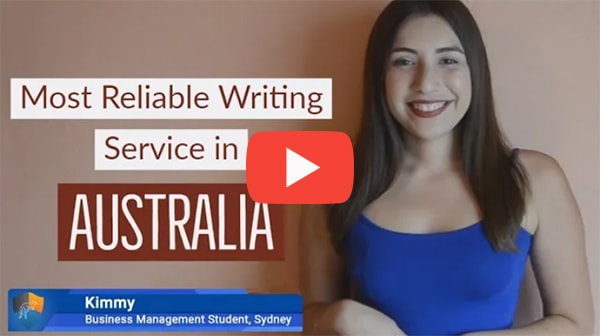 FREE Tools
To Make Your Work Original
FREE Features
Topic Creation

Outline

Unlimited Revisions

Editing/Proofreading

Formatting

Bibliography
Get all these features for
USD 84.3FREE