How to Stay Motivated in College: 9 Effective Tips for Students
06 Apr 2018
3802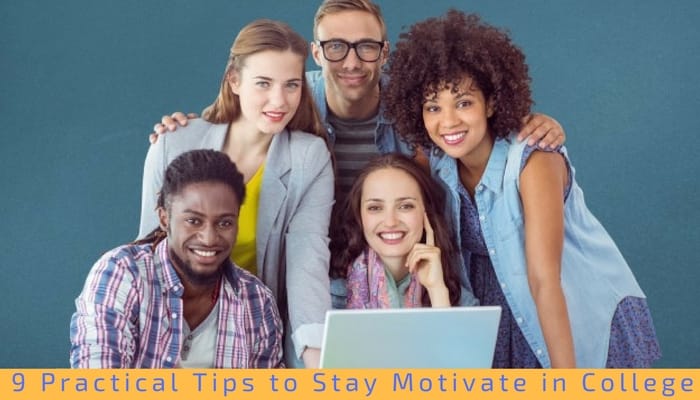 To succeed in college studies, you need to give your best every time. But sometimes, it becomes hard to stay motivated, even though you are really determined for the work you are doing. Success in college depends on staying motivated by overcoming all fluctuations. Therefore, for students finding difficulty in balancing school & life, and struggling with motivation, here are a few tips to help you stay on the right track. Read ahead!
Maintain a positive attitude
Maintaining a positive attitude while facing challenges will certainly help you to remain calm. Train your mind to focus on overcoming difficulties instead of letting doubt consume you. Our assignment help experts always emphasize the point that a person's perspective sets one's experience in academic career. It is true that certain classes may seem more important and interesting than others, but thinking other ones to be boring and useless would never let you score in those subjects. Also, your final grades may fall. So, you need to keep in mind that if you believe you can accomplish something, then you will definitely take the necessary actions to do it. Start with thoughts first, things will gradually take their move!
Prioritize high-impact tasks
You might get bogged down in coursework most of the time. But if there is an upcoming exam, then you need to prioritize your tasks. Students fail to understand the importance of high-impact tasks, and due to the lack of prioritizing skills, they end up in frustration because of pending things. Accomplishing such tasks that hold more importance for your career, can help you reduce stress and build confidence.
Set small and achievable goals
In many cases, it can be useful to divide big tasks into smaller, attainable steps. And, each time you complete one of these steps, you will gain confidence that you're making progress towards the overall goal. For instance, with big presentations or papers, it can be challenging to think, from where to begin. So, look at the outline of the project and then create a plan for how to address it.
Acknowledge your progress
You should celebrate your small achievements. Therefore, rewarding yourself with little breaks and some enjoyment can help you feel positive and motivated to keep working. Give yourself credit for all the pieces of progress you have made so that you approach new tasks with a positive attitude. Make a record of your recent achievements, whether it is receiving an "A" in a class test or completing a term paper early. Remembering past accomplishments can inspire you when you lack motivation.
Don't let failure distract your focus
Experiencing setbacks time and again is a common thing. But, if something didn't go as per your expectations, then you should try not to get discouraged. Failure can be an opportunity as well; it can help you assess what went wrong and the learning from it might bring success in the future. You should keep reminding yourself that you can do better if you don't give up.
Set a routine
It is important to make time for study as well as for yourself. And for that our assignment help experts suggest setting a routine that includes personal wellness activities in addition to the study time. The balanced routine will allow you to reach your academic goals easily.
Be organized
Well, staying motivated can be difficult if you are not organized. Even organizing your study space and your computer files can clear your thoughts and help to remain calm. By staying organized, you won't get distracted by items in your workspace. Clear your room before each study or homework session by placing all the non-essential items away from your sight.
Get a social support
Many a time, friends and family members can help you relax in the situations when you are feeling overwhelmed. Talking to your closed ones about how you are doing and where you are having issues can open the door to good advice and increased motivation.
Always keep the final goal in mind
At times, it gets easy to overcome a situation when you realize that all the work you are doing, whether big or small, is being done for a reason. It is simply to help you reach your goal of obtaining a degree and taking life in the direction you want to go. Reminding yourself of this fact can be very helpful for you when you are struggling with motivation.
If you find yourself striving for focus and motivation, take some time to consider what is not working well and set reasonable goals. Even the biggest responsibility can be handled successfully if broken down into smaller and achievable steps. Keep pushing yourself and remember that all of the hard work will be of worth when you finish your degree.
To help you reduce your stress and keep you stay motivated, Assignment Prime has brought assignment help services for students of all the diverse fields. Be it any subject or any academic document, everything is included in our service domain. Contact our experts right away and get rid of all your pain related to academic writing.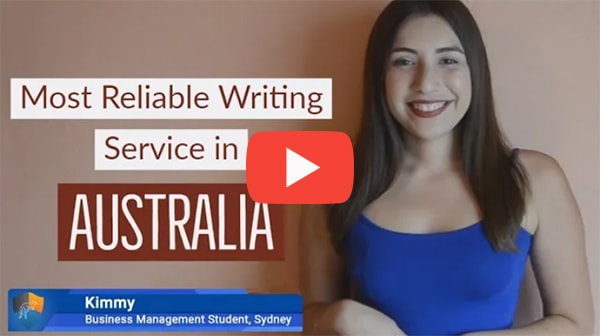 FREE Tools
To Make Your Work Original
FREE Features
Topic Creation

Outline

Unlimited Revisions

Editing/Proofreading

Formatting

Bibliography
Get all these features for
USD 84.3FREE