How to Write a Great Cover Letter That Can Land Your Dream Job?
13 Sep 2022
2438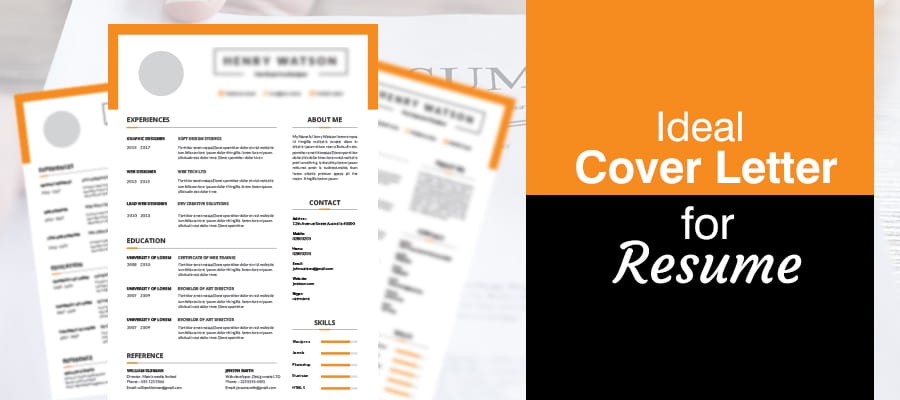 4 Steps for Creating An Impressive Cover Letter
Table Of Content:
What Is a Cover Letter for Resume?
A cover letter is also known as covering letter, motivation letter, letter of motivation or a motivational letter. This is something that is known to almost any job seeker or applicant. If you are also looking for an internship or to land in your dream job, then this blog can help you answer all questions about how to write a great cover letter that exhibits your skills and impresses the interviewer in no time. So, without wasting any time, let's get started!
What Is the Importance of a Cover Letter?
If by any chance you do not know "What is a cover letter?", or it's importance, then focus on this section to know what it is and what it is its purpose.
A cover letter is usually the introduction section of another document which is your resume or curriculum vitae. This is prepared with an intent to provide an insight into your resume to your interviewer. Now, this is mainly of two different types:
1. Letter of application
The cover letter that is prepared to apply for any particular job position for which an advertisement was made is known as the letter of application. This is where you share your job-role related skills, qualifications and such that can increase your chances of getting selected in your cover letter.
2. Letter of inquiry
The cover letter which is prepared to show your interest in working at a particular company though you are not aware if it has any job vacancies is known as a letter of inquiry. In this, you try to express your passion or the reason why you are interested in working at that company.
Now, these are the two important types of cover letters. Now, let us take a look into its importance.
What makes this important is:
A. First impression
A cover letter is the first opportunity for you to impress your interviewer. So, you need to be very sure of what impression to make on them through this cover letter.
B. Skillset
Since this gives a brief of all the skills you possess, it is a great opportunity to drive the reader's attention to your skills in particular.
C. Personality
This is a chance for you to express your personality. It helps the reader know how you present your valuable skills and qualifications in an impressive manner.
D. Interest
This lets the interviewer know-how interested you are in working with them or at that company or in that particular job role.
These are the 4 main motives of a cover letter that makes it important to be drafted with perfection. Now, let us look into how to write a cover letter.
How to Write a Great Cover Letter?
Here are some factors that you need to focus on when it comes to drafting a perfect cover letter.
1. Strategy
The simple strategy behind a cover letter is 3C's- connect, convince and courtesy. This is used to connect with the interviewer, convince them that you are the eligible for the position and show your courtesy for sparing their time to go through your cover letter.
2. Purpose
The cover letter should clearly state your purpose for writing this. If you are looking for a job change, then your introduction should reflect why you are eligible for that position, the body should focus on why you are looking for a job change, and try to emphasize on the skills that can be useful for the job switch.
3. Structure
Here is the basic cover letter format that you must follow while writing one by yourself.
A. Contact details
This is a mandatory section since it may help your interviewer to contact you easily and call you for an interview or to share any information.
B. Formalities
Since a cover letter is formal writing, you should focus on including a formal greeting, and if you know the name, it is addressed to, mention it. And also, end this with a formal note like your's sincerely, or such.
C. Body
There are mainly 4 paragraphs in the body of a cover letter each with a particular purpose as explained below. You can also refer to our cover letter examples to get a clearer idea on the same.
a) Paragraph 1
In this section, tell the interviewer who you are, how you got to know about them, and what is your purpose of contacting them.
b) Paragraph 2
In this section, mention three skills that are required for that job role and you possess, and how it makes you suitable for that position.
c) Paragraph 3
In this section, explain what are the three ways in which you can contribute to the development of that company.
d) Paragraph 4
In this section, you let the interviewer know when you are available for the interview.
D. Courtesies
As already mentioned, courtesy is something that should not be missed in a cover letter. So, make sure you include this in your letter. Wondering how to add this? Check out cover letter example Australia and know how experts blend this into your content.
This was all about 'How to write a cover letter.' Now, let us look into some tips and tricks to follow while writing this letter.
What Are Some Points to Remember When Writing a Cover Letter?
Here we listed below some points that you need to remember while writing a cover letter. Let us categorize them into Do's and Dont's for better understanding.
Do's:
Be specific & include only updated information.
Use correct spelling, grammar and punctuation.
Use chronological order.
Use professional tone of writing.
Edit and proofread it well.
Don'ts:
Do not overuse 'I'.
Do not exceed one page.
Avoid writing in the third person.
Do not include negative information.
Do not repeat the same in the CV.
These are some points in the do's and don'ts format that you need to look into while writing your cover letter for resume. If by any chance, you need help with writing resumes, you can master the art of resume writing or just contact our experts, and we can help you land in your dream job.
How Can Assignment Prime Help Land in Your Dream Job?
If you have been wondering how we can help you land in your dream job, then you need to look into the below-mentioned points:
1. Research
Wondering what to research for cover letter writing? The answer is about your job role in the applying company. Our research team will collect detailed information about the requirements for the job position you are applying to in that company. This will help them curate your letter accordingly.
2. Write
Our professional writers know how to professionally put your skills before the interviewer. We present your skills persuasively in your document to convince the interviewer that you are eligible for that job.
3. Edit
When you seek our resume writing or cover letter services, our expert editors and proofreaders go through your cover letter and leave no stone unturned in making it completely flawless.
These are the three ways through which we can help you in landing your dream job. So, seek our services to sit back relaxing while we prepare your cover letter. You can also contact our experts for cover letter template Australia that can help you in drafting perfect letters. So, what is stopping you now? Contact us right away!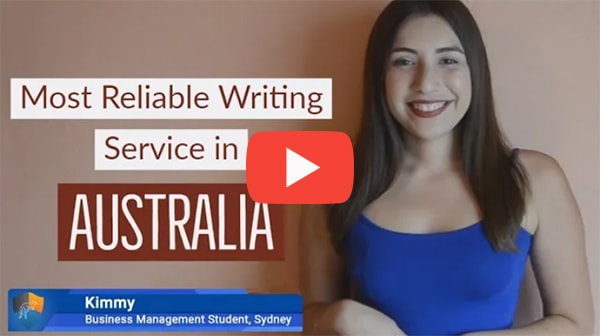 FREE Tools
To Make Your Work Original
FREE Features
Topic Creation

Outline

Unlimited Revisions

Editing/Proofreading

Formatting

Bibliography
Get all these features for
USD 84.3FREE