Financial Crisis: A Hot Topic for Finance Essay Writing
16 Dec 2019
1447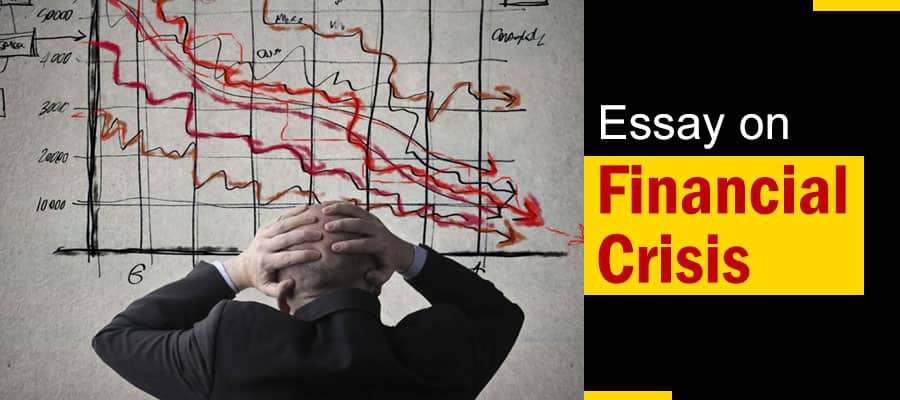 Finance is a subject that deals with the monetary issues of a company or organization. If you are writing a finance essay, then you should be well aware of the format and pattern of it. If this is not your thing, you can avail finance essay writing help from Assignment Prime. But, if you want to give it a try, then you can use the guide of our experts in this blog to write a flawless essay.
What is a finance essay?
Basically, finance essays are argumentative. That is, here you present both sides of a topic or sometimes emphasizing on your chosen side of the topic. Finance essay has five main characteristics that are mentioned below.
Cost-oriented- This is something that is related to the price of a product.
Goal-oriented- This is concerned with achieving a particular aim or result.
Interrelated- This means something that is connected or related to others.
Pervasive- This means something that is spread over a vast area.
Value-based- This is used to set the price of something estimating its value.
If you are not aware of how to write an argumentative finance essay, you can take a look at our finance essay samples.Now, that we have looked into the characteristics of a finance essay, let's go to the trending topics.
What are some trending finance essay writing topics?
What is the role of national banks in the promotional growth of a country's economy?
How is technology contributing to the transformation of financial accounting?
What are the advantages and disadvantages of e-banking?
How is the banking system of a country impacting on its economy?
Explain what is the financial crisis, and how to deal with it?
These are the trending finance essay topics. Let's look into the financial crisis in detail.
The financial crisis is a situation where the financial assets lose their value suddenly. This can occur due to the instability of the finance system of a nation or organization. This is also known as a credit crunch due to its sudden reduction of the loan availability from banks or a sudden increase in the cost of the loans.
What is the finance essay structure?
When you are structuring your essay on the financial crisis, you need to include the following points in it.
What are the main reasons for the cause of the financial crisis in a country?
What are the negative effects of this on economic growth and social well-being?
How can we predict the future possibilities of the financial crisis?
How to prevent such happenings in the future?
How to deal with the crisis now?
What is the main cause of the financial crisis in a country?
There are many possibilities behind the cause of the financial crisis in a country. Here we listed below are the common ones found by our finance experts.
When large amounts of people withdraw their money simultaneously or just in a short time span, dubious about the bank changing any function or policy can create a financial crisis in a country.
When there is a sudden increase in the interest rates on the capital or fall in the asset prices, then this can be another cause behind the country's financial crisis.
There can be more reasons behind the financial crisis of a country. But, these are the top 2 as per our finance experts. They have also brought you some solutions on the same.
How to solve the financial crisis of a country?
Bank runs should be completely eliminated.
Bulk money transactions should be avoided.
Business transactions should be monitored in detail.
Value of exchange rate should be reduced.
Gold should be made a global currency.
These are some solutions that finance experts suggest to get out from the financial crisis.
How to write a financial crisis essay?
Now, as you have already known about the financial crisis, let's look into how to tailor it into a perfect essay.
Follow the basic structure of an essay
It should include an introduction, body and conclusion.
The introduction part should state your opinion and set the stage for your subject.
The body part should explain your topic in detail, give evidence to your opinion and include supporting facts.
The conclusion should restate your opinion and wind up the essay.
Do not forget to include the important elements of financial crisis
Begin with a brief on the financial crisis.
Then to narrow down, choose a particular topic or example.
Now, get to the root cause of the crisis.
What are its effects on different factors?
How to get a solution for this crisis situation?
Focus on the specified guidelines
Every academic work comes with a set of guidelines. So, it's time you check the guidelines and edit your work accordingly.
Check for any mistakes
Once you are done with the writing part, proofread your work. Check for spelling mistakes, grammatical errors, incomplete sentences and other such errors in your work and correct them.
So, these are the four steps that can help you write a flawless finance paper.
This was all about finance essay writing on the financial crisis. If you are stuck with your essay, you can take finance essay writing help from us. We deliver the best essays to students. Our finance writers have experience in this field for over a decade. They have been providing the best quality content at cheap rates and right on time. So, next time if you face any trouble with finance essay writing, you can directly contact us via call, message or mail and we will do it for you.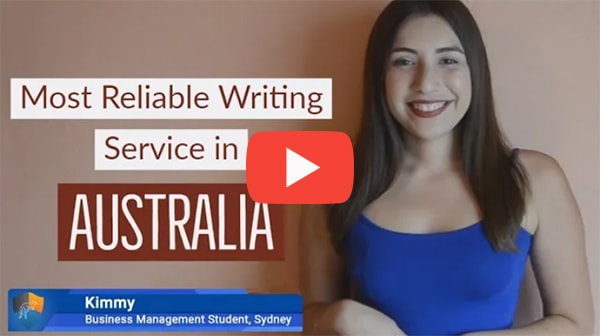 FREE Tools
To Make Your Work Original
FREE Features
Topic Creation

Outline

Unlimited Revisions

Editing/Proofreading

Formatting

Bibliography
Get all these features for
USD 84.3FREE