5 Mental Tricks to Relieve Stress and Stay Positive
12 Jul 2018
4938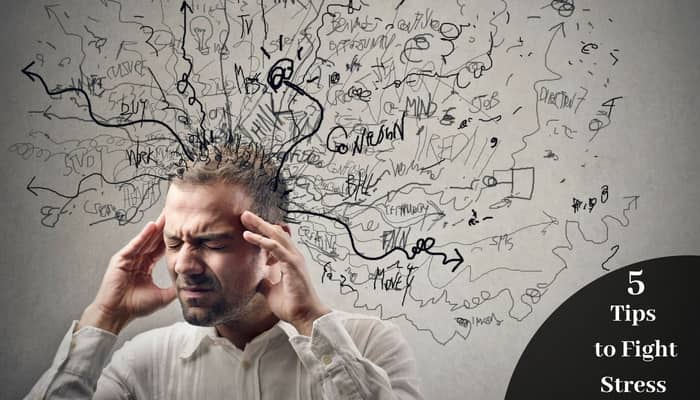 In today's fast-paced world, being exposed to stressful situations is quite common. While some people know how to build resilience to fight difficult circumstances, some fall deep into the world of stress and anxiety where everything fades. The prolonged exposure to high-stress levels can damage the brain and slow down cognitive functioning. So, it's crucial to beat back stress and maintain emotional well-being.
If you are becoming overwhelmed by stress and anxiety, then try these amazing mental tricks to lighten your load and get back on track.
1. Surround Yourself with Positive Thoughts
When people suffer from stress or anxiety, they get drowned in the pool of negative emotions and start believing that life is unfair to them. They become rude and unkind to themselves and some even go to an extent of causing self-harm.. If you are facing a similar situation, then instead of surrounding yourself with negativity, take time to find the silver lining in stressful situations. Once you do that, you will realize that life has great things to offer you.
2. Exercise and Try Deep Breathing & Relaxation Techniques
Inhaling and exhaling slowly can help clear your mind of any stress and subside palpitation. The extra oxygen can give a boost to your mind and provide you with the time to sort out your thoughts. You can even try other relaxation techniques, such as yoga, meditation, and massage. Keep yourself physically active as much as you can since it can help alleviate the symptoms of depression and anxiety. Furthermore, regular exercise can improve self-esteem, make you feel enthusiastic, and give a sense of accomplishment.
3. Stop Catastrophizing and Ruminating
When facing stressful situations, many people tend to think about the things that could possibly go wrong. They start imagining the worst-case scenario for almost everything that is happening in their life. Moreover, they keep thinking about the stuff that went wrong in the past and feel sorry for themselves. If you want to come out of stress, then you need to stop catastrophizing and take actions to make things better.
4. Stay Away from Isolation and Socialize
When stress occurs, we prefer staying alone. What we don't know is that isolation will only cause more anxiety. Loneliness increases the risk of cardiovascular diseases, decreases the quality of sleep, and can even turn into a chronic depression in the long run. So, it's better to cultivate social networks of close ones as they can help foster support, trust, and relaxation. Don't forget that maintaining good relationships with your friends and family may be the key to managing stress and staying happy.
5. Seek Professional Support
If nothing works out for you, then consider seeking professional support. Licensed therapists can assess your case and offer counseling services to help you cope with stress and anxiety. Therapy can guide you to work through your problems by talking them over and coming up plans to fix problem areas in your life. The professional assistance will surely make everything fall into its right place.
Remember that only you can drag yourself out from the dark alleys of negativity. Being under stress doesn't mean to induce negative emotions inside. Instead, you should look the other side of the coin.
If it's the pending academic work that's causing you stress, then contact us immediately as we are the global leaders of online assignment writing service. We have highly competent and qualified experts who are working each day tirelessly to give top-quality writing assistance to Aussie college-goers. Feel free to contact us anytime as we are available 24*7 for your support!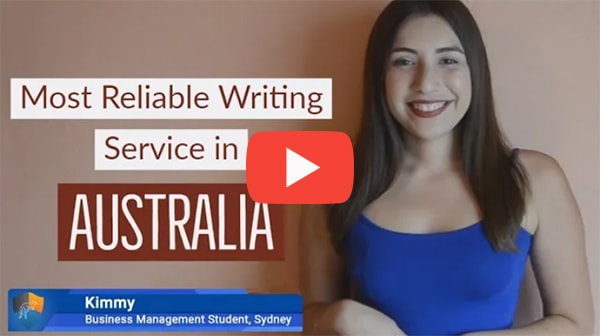 FREE Tools
To Make Your Work Original
FREE Features
Topic Creation

Outline

Unlimited Revisions

Editing/Proofreading

Formatting

Bibliography
Get all these features for
USD 84.3FREE