Must-Know Things Before Planning to Study in Australia
13 Jun 2018
4061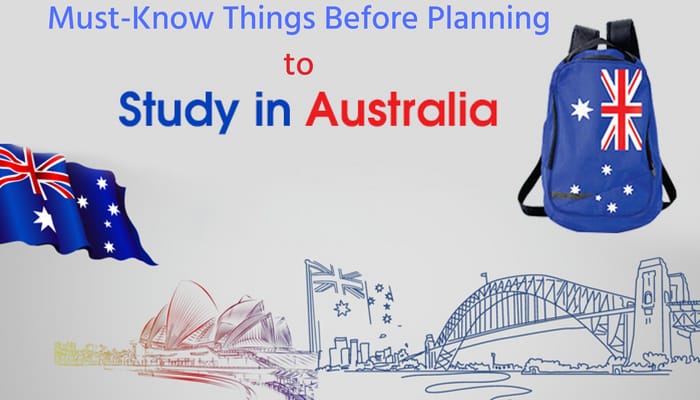 Australia has 8 out of the top 100 universities in the world. So, it is quite obvious that the nation attracts students from all parts of the globe, hence comprising a considerable population of International students. Apart from excellent educational opportunities, there are several other factors as well, such as friendly environment, high living standard, etc., that make scholars choose the Land Down Under in order to pursue their degree programs. However, it is not as easy as it sounds, studying in Australia requires many preparations beforehand. And, this write-up will provide you with insight into things you should definitely know before choosing this nation to pursue your higher studies. Read ahead!
Where to Live in Australia?
Well, this is one of the basic questions that students often come across. And, there are many things that are needed to be considered before finalizing the housing arrangements. You should choose a place after looking at all the aspects of the location, such as its distance from your college campus, availability of public transport facilities, etc. The easiest way to get an accommodation is: register with the International Affairs Ministry and the embassy of your country. This will not only legalize your stay but also help you avail temporary residency within 24 to 48 hours. Only a few Australian universities provide campus housing facilities that too for a limited number of students, therefore, most of them live off-campus. You can also look for a suitable accommodation places on websites, such as Flatmates, EasyRoommate, etc., or post adverts on social media. Anyway, you have to be quite careful and avoid being tricked by a scam. Don't transfer any money without signing a contract and getting confirmed of everything.
How Can You Earn?
An international student often lives on a tight budget. However, with a student visa, you can work up to 40 hours per fortnight during your study period, whereas there is no limit on the number of working hours during holidays. Moreover, students undertaking a master's degree or Ph.D. degree can work for any number of hours. Some common part-time jobs for Aussie students are in the sectors of retail, hospitality, industries, etc. So don't worry, you can easily seek one. Australia is certainly an expensive country to live in, and as students aren't allowed to work full-time during their academic tenure, you will have to plan your lifestyle according to your budget. Also, remember that while it's important to think about sources of income, don't let paid work take priority over your studies.
What Is Australian Lifestyle and Culture All About?
Freedom, mutual respect, equality, and peace are the core values of this country. Hence, Australians are known for being friendly and helping others whenever required. The easy-going culture of Australia will make you unwind at open spaces, such as parks and beaches. It is a multicultural country, and you will find yourself surrounded by people with different backgrounds and interests. Besides, trendy restaurants & cafes, museums, galleries, lush green parks, and gardens make the country much exciting to explore.
What Are the Available Means of Transportation?
Australia offers a variety of public transport options, such as buses, trains, light rail, and ferries. The services are well-developed and have reliable timetables. So, you can check the schedule and plan your trips accordingly. Some territories have concession fares for students, so ask from the native people and acquire proper transport cards on the basis of your age and status.
What Is Australian Grading System?
Be prepared for some significant changes in terms of marking style in an Australian university. Instead of using grade scale from 1 to 10 or five-point system (A, B, C, D and E/F), they use letters to grade the work as mentioned following:
HD: High Distinction
D: Distinction
Cr: Credit
P: Pass
F: Fail
Where 'HD' and 'D' are the two highest remarks that you can achieve.
How Can You Avail Scholarships and Other Financial Aid?
You can fetch scholarships from schools in Australia, as many of them offer attractive ones. For this, you will have to research your chosen university properly. In fact, the Australian Government also offers a range of scholarships, which can help you financially with your studies. Besides international scholarships, you can also rely on student loans to pay for tuition fees. But, you will have to be well-informed about the cost, interest rate, and the loan terms. Moreover, you can combine different sources of financial support to sustain a better living. For instance, taking scholarships and student loans, both, along with doing part-time work can help you manage your tuition cost and other college expenses as well as personal expenses simultaneously.
Of course, there are several other things as well that should be considered before you board your plane to Australia However, these basic questions will definitely help you prepare yourself for living in this new country. Well, we know that one of the most important questions that you might be thinking by now is still unanswered- "Whom to Say Do My Assignment in Australia?" Don't worry we have an answer to this as well. You simply have to contact us!
We have a team of academicians who work diligently in order to provide a reliable assistance in writing all sorts of assignments, be it for any subject. Our writers hold high degree credentials in their respective fields, so you need worry even for the intricate subject matters. Connect with us via phone call, email, or live chat support, and avail assignment writing help in no time.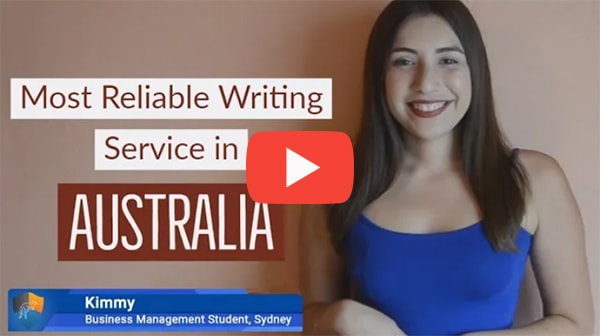 FREE Tools
To Make Your Work Original
FREE Features
Topic Creation

Outline

Unlimited Revisions

Editing/Proofreading

Formatting

Bibliography
Get all these features for
USD 84.3FREE