This St. Patrick's Day, Go Green and Celebrate the Way Irish Do
14 Mar 2019
2494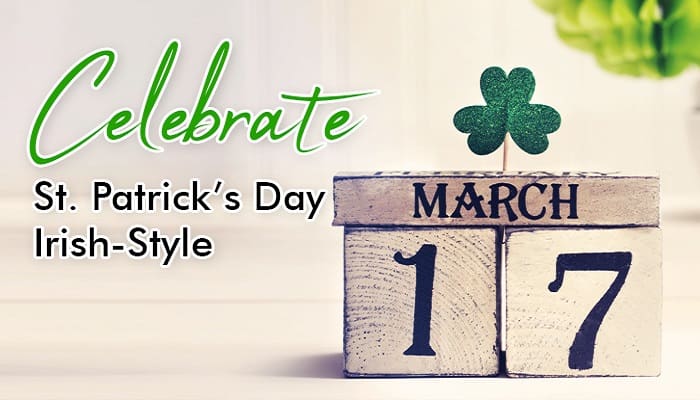 St. Patrick's day, the feast day of the patron saint of Ireland is here and people are all set to paint the town green. From attending parades to kissing the Blarney Stone and from visiting the Guinness Factory to making relishing dishes, the people of Ireland go overboard with the celebrations on this day. Not only Irish but people from all around the world celebrate this day to commemorate the arrival of Christianity in Ireland, to acknowledge culture and heritage of the country, and to remember the life and achievement of the "Apostle of Ireland." If you are not an Irish but have faith in Ireland's culture, then this year, you should celebrate the day the way natives do. So, all the non-Irish, here's how you can enjoy St. Patrick's day to the fullest.
Go Wild, Go Green
St. Patrick's day is all about going green and going wild. Around 290 iconic buildings and landmarks in 48 nations are illuminated in green color on this day. You may notice people walking on the streets sporting green color outfits. If you want to celebrate the day Irish-style, then don a green t-shirt or a sweater with a giant shamrock on it or some Irish sayings like "Kiss me, I'm Irish!" If you don't want to go overboard, then simply put a shamrock badge on your t-shirt.
Sound Like a True Paddy
If you want to feel and sound like a true Irish on St. Patrick's day, then try to learn a few Hiberno-English words and phrases. For example, Grand, a multi-purpose word in Hiberno-English that translates as "fine" or "great". Another word is Eejit which means "idiot." You can try sprinkling the phrase "What's the craic?" in your conversation. It means "What's going on?" or "How's it going?" or "What's up?"
Learn Céili Dance
Shaking a leg in Irish-style is a fun and interesting way to celebrate the day. Ask your Irish friends to teach you a few steps and lifts on a reel or a jig or attend some dance class. You can learn Céili- a form of Irish social dancing with your friends and enjoy to the fullest. You can also participate in Irish dancing competitions that take place in various countries around the world.
Know St. Patrick's Day History
If you truly want to get indulged in the festivities and acknowledge Irish culture and life of St. Patrick, then you should know a little of the history of this day. Learn how St. Patrick was kidnapped, how he escaped and became a priest, and how he brought Christianity widespread. Get to know the achievements of the patron saint and why his traditional death date is celebrated as a religious and cultural holiday.
Attend Local Parades
A number of cities in different countries hold St. Patrick's day parades. These parades feature people dressed in green and sporting traditional Irish costumes. They wear small shamrock badges as it is believed to be used by the patron saint as a metaphor for the Trinity. Some people even wear green wigs to stand out and dress as leprechauns. Many paint the tricolor Irish flag on their face to honour Irish culture and heritage. Many Irish and international bands perform at parades and deliver soulful and enchanting musical scores.
Visit Authentic Irish Eateries
On this Feast Day, enjoy some of the most relishing Irish dishes offered by the authentic Irish restaurants of your country. The traditional Irish delicacies offered by the restaurants are Spinach Pancakes, Corned Beef Hash, Shepherd's Pie Potato Balls, Fried Cabbage, Irish Grilled Cheese, Irish Soda Bread, Colcannon, Potpie with Cheddar Stout, Irish Cream Jelly Shots, and more. You can even prepare these dishes at home and invite your friends over.
Go on a Pub Crawl
Many pubs around the world hold St. Patrick's day parties in the evening. You can call around your friends and go on a pub crawl to celebrate the day. Explore as many pubs as you can and have a pint of Guinness beer in each one you visit. If Guinness beer is not your thing, then you can go for a pint of Smithwick's ale, Jameson Irish whiskey or Bulmers cider.
Take a Trip to the Land of Saints and Scholars
What's the better way to celebrate the feast day of the patron saint than taking a trip to Ireland? You can book your tickets to Dublin as this city celebrates St. Patrick's day with full bloom. You can experience massive parades, tempting lunches, and breathtaking parties with 500,000 fellow travelers and Irish people. However, if you want to enjoy a quieter version of the holiday, then you can take a trip down the country.
Whatever you do, make sure you completely bask in the festivities. Don't worry about your assignment writing tasks as Assignment Prime is here to rescue you. Handover your work to our best assignment helpers and be in the celebration mood without fretting over. They will compose your assignments with perfection so that you can secure top grades. By placing an order now, you will get up to 40% discount. So, hurry up!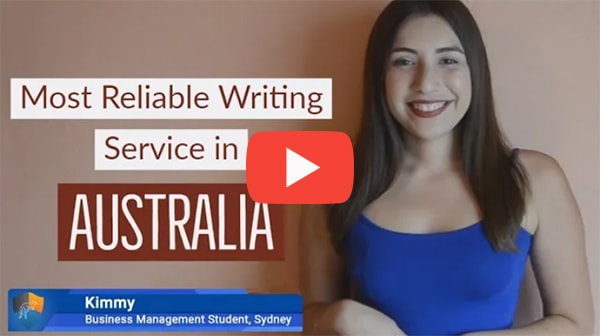 FREE Tools
To Make Your Work Original
FREE Features
Topic Creation

Outline

Unlimited Revisions

Editing/Proofreading

Formatting

Bibliography
Get all these features for
USD 84.3FREE