6 Pro Tips for Students to Write a World-Class Coursework
22 Feb 2018
4046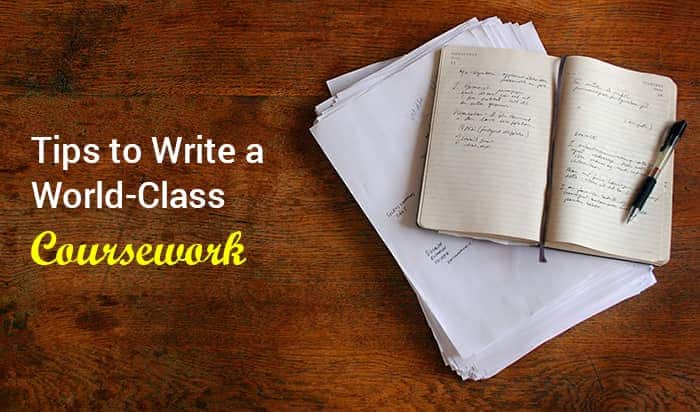 Coursework is one of the most laborious academic documents to write and is usually given at the end of the course to test your learning. Moreover, it constitutes a large share of grades you get for a course. But, many of you fail to score well as it requires in-depth knowledge of the subject, thorough research, and excellent writing & document structuring skills. Scholars usually take help from various experts in their coursework writing. But, that's an uneconomical method. So to aid you in preparing your academic documents especially the coursework, our professionals have given some pro tips for you to get started without seeking any assistance, and deliver a remarkable piece of writing.
Make use of university library
Every student has his/her own modus operandi when it comes to working on a coursework. Some may find writing their document while lying in bed, whereas a few get comfort at their workstation. But, nothing can be as excellent as the university library. It is the ideal place to work on your coursework. They are flooded with the most reliable and quality resources. Moreover, they provide a student-friendly environment where they can quickly focus on their studies, unlike home where distractions such as mobile phones, television, etc., always surround them. If you are a non-hostler, then coming to the library in gaps between lectures can be a great way to make the best out of your time.
Make a well-planned schedule
It has been seen that students often misspend their time in other wasteful activities. It is easy to fall into the trap of time-wasting, and you end up gaining nothing. The most effective way to counter this problem is to create a schedule for yourself. You can allocate a particular time slot to reading, writing, eating, resting, etc. But, it should be an obvious and relevant one rather than something that puts up an unnecessary load on you, and in the end, you neglect it. There are countless ways to make yourself organized, be it a giant wall planner, or an academic diary, or some sticky notes. Whatever be the way, ensure that you know exactly what's upcoming, how much it is essential, and what the submission date is. So that nothing can create an urgent situation or a moment of haste for you.
Always make notes
In one of the researches, it was found that students remember only 10% of what was read, 20% of what was heard, and 30% of what was seen and heard. And, if they put in a little extra effort into making notes in class, they will go a long way and write their coursework in a much easier manner. Making notes is an art of briefing down the key points along with some useful information.
Join any study group
Study groups can be a brilliant tool. Once you join them, you will be able to consolidate your knowledge of any subject. In addition to this, you can also fill in any gap in your understanding, broaden up your mind and approach a problem from the different viewpoint that you might not have considered earlier. Best of all, you may end up with improved communication and social skills as it provides you an opportunity to make some lifetime bonds with people.
Don't hesitate to seek help from experts
Last but not least, if you struggle with any of your coursework or certain methods, then don't suffer in silence, seek advice from any professional or lecturer instead. Being so passionate and experienced in their field of interest, these experts might have developed a few easy-to-understand and straightforward approaches to simplify the complex concepts of their subject. They genuinely enjoy helping students who approach them in the first place and pass on their knowledge to them.
Proofread your own document
Making mistakes is one thing, but learning from them is what successful people do. While preparing your coursework many of you commit errors, and the best way to deal with them and avoid repeating those blunders is to proofread your document again and again. They say there's always a scope for improvement. Therefore, while going through your paper, you may realize that it can further be improvised in a better way. You will see where you've committed an error, and when the next time you write any of your work, you probably don't repeat those blunders. So always submit your coursework after a thorough proofreading process.
We believe that you will follow the suggestions as mentioned above one by one, and deliver a profound piece of writing. Hope this blog was interesting to read.
Even after reading this blog, you think coursework writing is not your cup of tea, take our services. We, at Assignment Prime, have a splendid team of writers with years of experience. If you are looking for some high-quality coursework help services and that too at a pocket-friendly price, then take our assistance.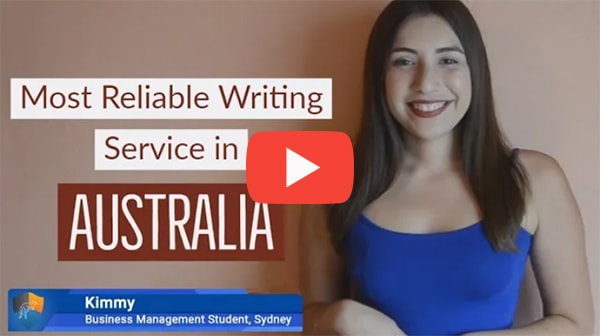 FREE Tools
To Make Your Work Original
FREE Features
Topic Creation

Outline

Unlimited Revisions

Editing/Proofreading

Formatting

Bibliography
Get all these features for
USD 84.3FREE