Top 10 Database Systems That Are The Backbone of Modern Businesses
18 Dec 2017
4981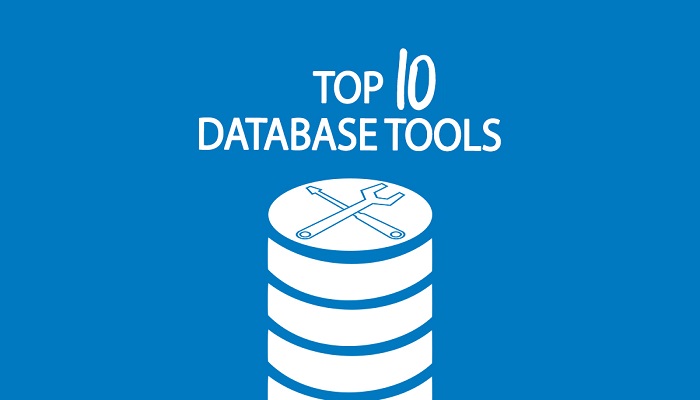 If you go back in time, you will see that data were stored in files or folders. You might find shelves and drawers of any government office engulfed with bundles of such records. Present Database Management System (DBMS) has changed the conventional method of data storage and processing. Now, You can also store data in space and access it from earth. In today's time, the exponential data growth poses a major challenge to almost all the corporations and government agencies and to curb this problem, database systems are required. The database management includes the storage, transaction, and analytics. The process of storing, managing, and analysis of large data volume is exorbitant. No matter whether the enterprise is small or large, there would always be an urgency for hiring the qualified database workers to manage the data and sustain the business's growth. Below you are provided with the list of top 10 database systems which are emancipating various industries across the globe. The countdown begins!
#10. SQLite
It is one of the commonly used embedded SQL database engines and does not have a separate server process. The code for SQLite is available online and is free of cost for any commercial, private or public purpose. The data can be read and written directly to ordinary disk files. A single disk file stores the complete SQL database with multiple tables, indices, triggers, and views. It allows the user to copy a database between 32-bit and 64-bit systems freely. Basically, the gadgets with memory constraint use SQLite. For example- Mp3 players, mobile phones.
#9. Microsoft Access
Microsoft Access is the commonly used desktop database application that comes with the Microsoft Office suite in Windows. It is a user-friendly DBMS for creating applications that assist you to run your business. Since extensive data can be stored in various categories of cloud databases, so it's a very secure system. Its access is available at a low price and it's compatible with almost all Windows laptops and workstations.
#8. Cassandra
When you need scalability of data and high availability of storage along with high performance, Cassandra database is the right choice. It is well known for its impressive performance in both reading and writing data. Data is written to Cassandra in a way that provides both full data durability and high performance. Cassandra is employed at Constant Contact, CERN, Comcast, eBay, GitHub, GoDaddy, Hulu, Instagram, Intuit, Netflix, Reddit, The Weather Channel, and other 1500+ companies that have large, active data sets.
#7 Redis
Redis stands for 'REmote DIctionary Server'. It is an open-source, in-memory database system which implements a distributed, in-memory storage rather than a disk-optimized key-value store. Because of its design, Redis is used for session caching, full page cache, message queue applications, leader-boards, and counting among others. Large companies like Twitter is using Redis, and Amazon Web Services is offering it in its portfolio.
#6 IBM DB2
Being one of the oldest database systems, IBM DB2 delivers a pliable and low-cost database platform to run businesses. It is a Relational Database Management System (RDBMS) designed to store, process, analyze and redeem the data efficiently. The system is expanded with the support of object-oriented features and non-relational structures with XML.
#5 MongoDB
MongoDB is designed for development and scaling operations. Apart from being an open-source system, its key features include in-memory storage engine, encrypted storage engine, and advanced security to deliver high throughput, low latency, and provide high data security.
#4 PostgreSQL
PostgreSQL is a well-known enterprise class open source object-relational database system. It possesses features like Multi-Version Concurrency Control (MVCC), point-in-time recovery, online/hot backups, tablespaces, asynchronous replication, nested transactions, write-ahead logging for fault tolerance, and query optimizer. All the major operating systems such as Linux, UNIX (AIX, BSD, HP-UX, macOS, Solaris), and Windows use PostgreSQL.
#3 Microsoft SQL Server
Microsoft SQL Server is developed by Microsoft and is also a Relational Database Management System (RDBMS). The product is designed to perform functions such as storing and retrieving data as required by various applications. It supports various varieties of analytic applications, transaction processing, and business intelligence in IT industries. The special feature of this system is that data can be accessed from two different computers connected to a common network.
#2 MySQL
MySQL claims to be the world's most popular open source database. The system is trusted for its proven performance, high reliability, and ease of use. It has become the paramount database choice for most of the web-based applications, especially for social media service providers such as Facebook, Twitter, YouTube, Yahoo! and many more.
#1 Oracle
Oracle Database is known for the multi-model database by virtue of which it is used for grid computing cloud-enabled. This multi-model database can store, index, process, and analyze data in many models. It stores the information logically in the form of tablespaces and physically in the form of data files.
Modern businesses whether public or private rely on data for their day-to-day operations and management. Database management systems keep these businesses going and growing.
Hope you liked the blog! Are you any facing problems in database assignments? If yes, then hire us to write them for you. We, at Assignment Prime, have the finest writers and experts who have worked in top universities around the world. Our team provides the best database assignment help and that too at feasible prices.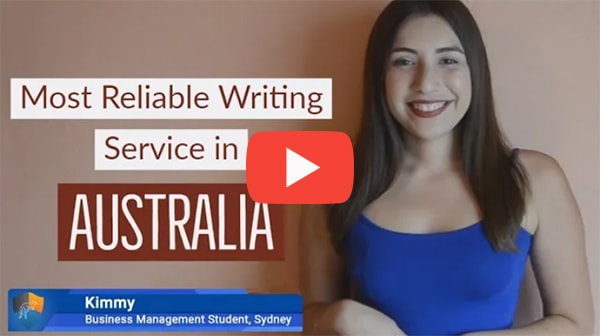 FREE Tools
To Make Your Work Original
FREE Features
Topic Creation

Outline

Unlimited Revisions

Editing/Proofreading

Formatting

Bibliography
Get all these features for
USD 84.3FREE