Top 5 Amazing Topics for Risk Management Assignment
26 Sep 2018
5469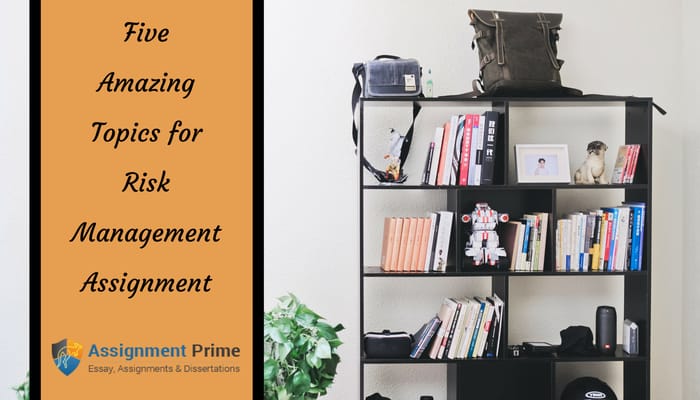 Searching for a suitable topic of the risk management assignment can consume your precious time as there are hundreds of important concepts and you might also get confuse while choosing a good one for you. But, you should not worry as we have come up with some of the easiest topics of risk management. Our writers who have years of experience in writing risk management assignments have prepared a list of a few topics that you will find easy and interesting to write assignments on.
1. What is Risk Management?
Risk can be defined as the uncertain event that can impact the growth of a system. Risk management is the process of identifying and eliminating events that can be harmful for the growth of an organization. Basically, there are Five risk management processes to ensure a risk-free environment and each step has its value in the final eradication of risk.
Risk identification.
Risk analyzation.
Risk prioritization.
Risk reassessment.
Risk monitoring.
2. Best Topics for Risk Management
Our academic writers have prepared a list of some relevant topics that you should choose for writing your risk management assignment. These topics are most suitable and beneficial for the students of risk management since writing an assignment on these topics will help them gain enormous knowledge of this subject. Take a look at a few topics:
1. Financial Risk Management.
2. Human Resources Risk Management.
3. Liability Risk Management.
4. Enterprise Risk Management.
5. Property Risk Management.
Let's talk about these topics in detail below:
1. Financial Risk Management
Financial risk management is the process of removing all the finance-related irregularities from an organization so that it doesn't suffer the possible outcomes of risk. This topic is best suited for students who hold an interest in risk management and finance sector. But writing an assignment on this topic needs in-depth knowledge of both fields.
2. Human Resources Risk Management
This risk management process is used to identify the efficiency of humans in an organization. HR risk management is also used to maintain the right ratio of work and workforce so that maximum output can be achieved.
3. Liability Risk Management
It helps companies save a lot of money that is generally wasted on the claims of faulty products or unsatisfactory services. This risk management concept suggests the careful designing and multiple testing of the products so that end-user experience can be improved.
4. Enterprise Risk Management
It is used in enterprises to create plans in an organized manner. Also it helps in the right and timely execution of the plans. ERM also help in the better decision-making process as it works in the financial, strategic, and operational fields of an organization.
5. Property Risk Management
In an organization, a property is its physical infrastructure, and to maintain the pace of organizational operations, most businesses opt for a property risk management system. This system helps them protect their property during any unfortunate event.
3. Why Seek Risk Management Assignment Help from the Assignment Prime?
As risk management is a complex subject, writing an assignment on it can consume a lot of your precious study time. So, if you are having trouble balancing your studies and assignments, then you can seek risk management assignment help from us. We have a highly dedicated team of academic writers, proofreaders, and editors that works towards a single goal of producing high-quality documents so that every student can easily get top-notch grades in their academic documents.
4. Why Are We Better Than Others?
Assignment Prime is one of the leading writing service providers. We have achieved this remarkable position due to the hard work of our writers, editors, and proofreaders. They produce every document as per the need of the students. Take a look at some of the features of our services.
Timely delivery of the document
Plagiarism-free document.
24*7 customer support services.
Money back guarantee.
Access through the app.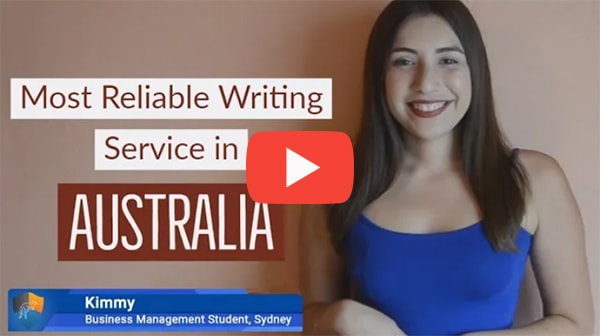 FREE Tools
To Make Your Work Original
FREE Features
Topic Creation

Outline

Unlimited Revisions

Editing/Proofreading

Formatting

Bibliography
Get all these features for
USD 84.3FREE