What Is Plagiarism? | 5 Simple Steps to Avoid It
13 Oct 2020
966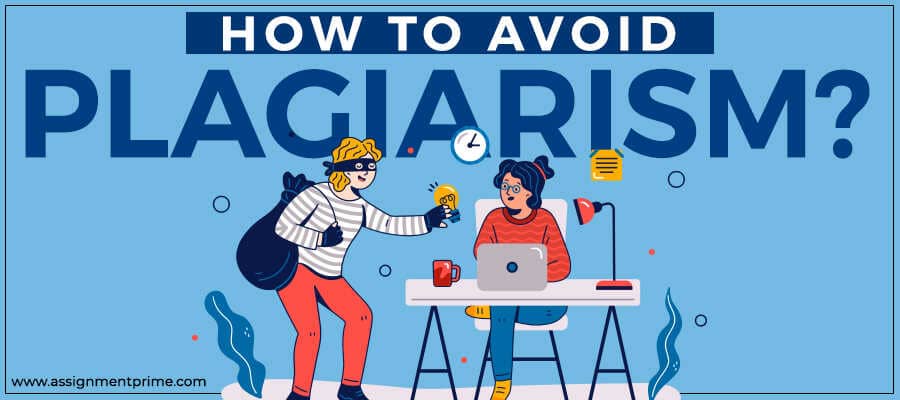 How to Avoid Plagiarism? | 5 Simple Steps to Follow
With time, the demand for various courses is rising up, and also the questions professors assign students in assignment writing has also changed.
Nowadays, professors assign tough questions to students to assess their skills and knowledge in detail. But on the other hand, students who find this complexity choose shortcuts to complete their task by copying others' work. Thus, this leads to plagiarism, which lands them into trouble.
Surprised to hear about this? Know more about plagiarism in this blog.
What Is Plagiarism and Its Types?
The practice of using other's work under the name of self is equal to theft and fraud. When such practice is used for completing any task, it is known as plagiarism, and the submitted content is known as plagiarized content.
Another point to note here is that if you've written something earlier and you re-use it exactly or with slight modification, even then, it is considered as plagiarized content.
There are mainly 4 types of plagiarisms that students like you should be aware of so that you can avoid them in your academics:
This is a type of plagiarism where the word-to-word content of someone else is used without any citation.
This is the type of plagiarism where the student uses his old or previous work without acknowledging the involved professors.
Also known as patchwriting or paraphrasing, this is a type of plagiarism where the student uses a part of other's work or uses synonyms and follows the other person's same work.
This is the type of plagiarism where a student accidentally misses citing the sources or unknowingly uses the same group of words that are already used by someone else.
These are the four types of plagiarism that a student may come across during his academic life. No matter what type of plagiarism you do in your content, if it is plagiarized, then it is a serious academic crime that can result in severe punishments. Want to know what happens when you are caught plagiarizing in your business assignment, science homework, English essay, or any other? Read the below section.
What Are the Consequences of Plagiarism?
If you are found plagiarizing or using copied content, then you might have to face severe consequences as mentioned below:
The first and foremost impact of this act is shown on the reputation of the student. The student caught doing this is considered as a cheater and is defamed for the same.
If there are slight plagiarism traces, then the professor may ask the student to redo the work and still give him poor grades. This is to justify his poor research skills and the act of cheating.
Some professors do not let go of the student and make sure that he is punished for his actions. So, they reject the entire work of the student and fail him in that particular subject.
If the issue's seriousness is greater than usual, he might be suspended or detained for submitting someone else's work as his own.
The last and not so common consequence is a legal action. This is mostly taken when the owner of the original content files a complaint against the student. Then, legal action would be taken for his unacceptable deeds.
These are the major consequences of using plagiarized content in academics. Now, the struggle here is how to avoid plagiarism. Want to know how to do it? Read the below section.
How to Avoid Plagiarism in Your Assignments?
After knowing the consequences of this act, you might feel the need to avoid plagiarism in your document. If you do not know how to do it, follow the below 5 steps:
Writing original content is one of the most efficient ways of avoiding plagiarism in your work. This is the safest and sure-shot approach to deliver plagiarism-free content.
Whenever you use information from any source, make sure to cite it properly. This way, you can reduce your chances of accidental plagiarism.
When you include something from others' work, quote it, and cite the original work owner. This way, your work can be saved from plagiarism allegations.
Another most common reason behind plagiarism is paraphrasing. Make sure you paraphrase the content properly to avoid leaving behind any traces of plagiarism.
Proofread your assignment before you submit it. While doing so, keep a check on whether the content you've written is your original or copied or inspired by other's work. If it's not original, make sure to edit it accordingly or remove it.
These are the five simple steps following which you can easily avoid plagiarism in your work.

How to Check Plagiarism in Your Work?
Using the above 5 steps, you can easily avoid plagiarism in your work. But, there is still a slight possibility that you might miss something, and plagiarism can be detected. So, to avoid that, you should know how to check plagiarism in your work. Here's how to do it:
Though it is not recommended, when a student does paraphrasing, that paraphrased content should be checked at minimum twice before submitting it.
The content that is inspired by some other's work should be checked for proper quotations so that it is clear to the reader that this is not his original content.
Proofread your document so that you can be sure that there is no work left unquoted or uncited. Also, make sure you have drafted the reference page with all the necessary sources and citations.
These are the 3simple ways to check whether your work is plagiarism-free at the basic level. But, to know if it is completely free from plagiarism, you should choose a plagiarism checker available online.
Want to Submit Plagiarism-Free Work? Check Out This Tool
With fast-developing technology, finding plagiarism is also just a tap away. There are numerous plagiarism checking tools available online that can help you check whether your work is free from plagiarism or not.
But the catch here is, not all tools are reliable and affordable. While some of them provide fake results, some are too expensive. So, to save students from such struggles, Assignment Prime came up with a plagiarism checking tool that too for free of cost. So, check it out right away and make your document free from plagiarism.
Want Someone to Write Plagiarism-Free Document for You? Count on Us
If you are running out of time or need an experts help in writing a plagiarism-free content, then turn to Assignment Prime. We are on the top among all online assignment writing service providers. We do not only draft a plagiarism-free content for you but also provide you with a free Turnitin report where you can check the similarity of our work with other works. This approach is to ensure that you get original and trouble-free content that can get you the grades you always wanted. So, what are you still waiting for? Reach us now and get a crystal clear document!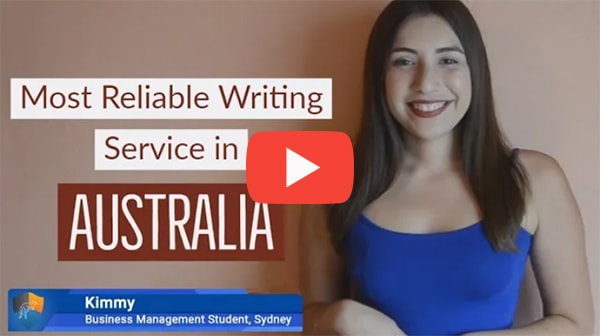 FREE Tools
To Make Your Work Original
FREE Features
Topic Creation

Outline

Unlimited Revisions

Editing/Proofreading

Formatting

Bibliography
Get all these features for
USD 84.3FREE