Why Is Assignment Writing Beneficial For Finance Accounting Students ?
12 Feb 2019
3978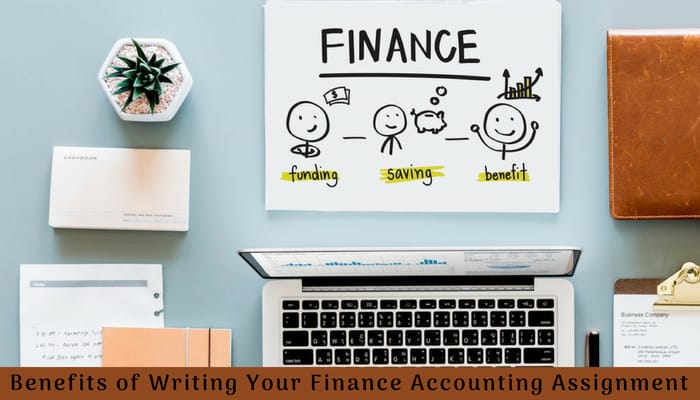 Do not want to write your financial accounting assignment? Consider assignments just a formality? Finance confuses you?
Yeah...
Finance is a vast and confusing subject, but it is quite interesting at the same time. Finance deals with the study of money, investments, and other financial instruments. A subset of economics, it is quite a subject of major interest. Accounting in finance restricts down the whole domain and talks only about financial concepts involved with enterprises. It is often expressed as a system of recording, summarizing, and classifying the transactions in a business. It also involves further analysis and effects of the same.
It is important for students pursuing a financial accounting course to be well acquainted with every small concept and detail of the subject. Professors in their lectures try to pass on as much information as they can to the students, but due to time restrictions, few things are left.
This is where assignment comes in the game. An assignment on the topic not only lets you have an in-depth study of the topic but also encourages you to further research different aspects of the same. With research and studies involved, it also helps you connect with the implementations of the concepts.
You May Also Like: Effective Money Saving Tricks
Some of the benefits that can encourage you to take up the financial accounting assignment writing task without second thoughts are:
1.Explore The Subject
The first task before you start penning down the assignment is deciding a topic. You get to know various aspects of your subject. Some of these topics were discussed by your professors in the last financial accounting class. While, others just had a mention in the lecture, but now they seem so vast. With the research and information gathering, you are exposed to the wider perspective of various topics involved.
For example, billing seems an easy topic, but when you get involved with complete research and study of the topic, you explore a wider outlook of it.
2.Practical Implementation
Finance accounting is a subject that involves a lot of transactions and calculations. With a lot (actually more than a lot) of concepts involved, students often fail to understand the practical implementation of many of them. It is through assignments and writing works that they are given a better understanding of the method of calculations involved.
Like the balance sheet has a very basic definition that states the relationship between income and expenditures. When it comes to practical implementation, it becomes really difficult to match your balance sheets and look into the minor details.
3.Effects on Different Levels
Students who pursue the subject often get confused with the implementation of the subject at different levels. Through their writing assignments, it becomes easier for the students to come up with results that reflect the significance of the subject at all levels. Writing a financial accounting assignment even on a common topic can help you reflect the vitality of the subject.
For instance, if we take up the basic profit loss concept, it becomes more than just calculations in the real world. From small vendors to big business, all are involved with profit-making game and thus, explore all the minor aspects of the subject.
Read More To Learn: Smart Ways to Save Money
4.Writing Skills
Framing an assignment is an art. Subjects with theoretical research have quite different patterns than those that have a practical implementation. It is important that when you are working on your financial accounting assignment, you come up with a pattern that clearly displays the practical calculations along with well-explained theories.
Consider writing a history assignment. It would be full of facts and theories and would be all words over the paper. But, when it comes to financial accounting assignments, it would be more of tables, explanations, calculations, results, and more. It is important that students understand the difference and work accordingly.
So, next time when you are given a writing assignment task on finance, do it happily. You can enjoy these benefits of writing an assignment only if you are willing to take up the task with sincerity. Financial accounting has interested a lot of students around the world and plays a very important role in running a business no matter how big or small. It would be an interesting domain to explore how your subject runs the economy around the globe with so much ease.
Interesting Blog:
If you are still facing any difficulty in writing your assignment you can always get in touch with our finance accounting assignment help service and get an interesting assignment to ace your grades.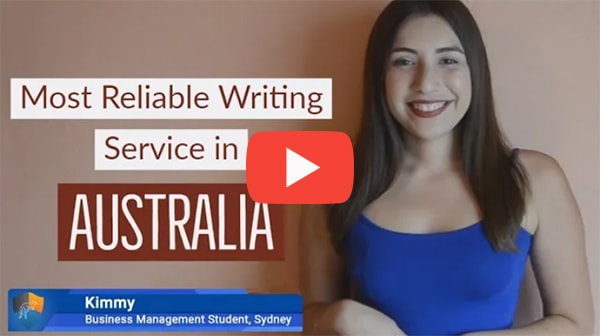 FREE Tools
To Make Your Work Original
FREE Features
Topic Creation

Outline

Unlimited Revisions

Editing/Proofreading

Formatting

Bibliography
Get all these features for
USD 84.3FREE