INTRODUCTION
Strategy refers to a plan that supports the organization in accomplishing their goals and objectives. While, Business strategy is being termed as long term plan of action for the organization to achieve its desired outputs. Effective business strategy framed by an organization will lead to successful position in their market segment. Morrison is known supermarket chain in the UK market. Major competitors for Morrison are TESCO, Sainsbury and Asda. Morrison have around 515 stores and around 113 local Morrison M stores that are spread across the various countries.
The report focuses on understanding the process of strategic planning in the organization to gain competitive advantage in the UK market. While, report also formulates the new business strategies for the organization. Report also uses the various approaches to evaluate the strategy effectiveness in the market to attain growth. Lastly, the report also focuses on various techniques to implement the chosen strategy in the organization.
TASK 1 Strategic Planning Process
1.1 Business mission, vision, objectives and core competencies
Morrison is among world's biggest retail supermarket chains with generating revenue over £54 billion in a year. The chain operates their businesses among various countries mainly in UK, Europe and Asian market (Tiwana, 2000). Company generally focuses on earning customers trust by meeting their needs and requirement.
Vision: Vision is termed as a long term plan for the organization to sustain in the future market. The Morrison vision is to became a food specialist in the market. They also sever fresh food in their store so, as to serve healthy services for their customers. Company also focuses on integrating services and strengthen their market customers and family. Morrison's vision is to expand their services from national to international markets.
Mission:
Mission for the Morrison's is to provide best value for the product that customers purchase from their store.
Their mission is also to reduce their product cost for their market customers and it also ensure that their price for the product are competitive in the market (Tamer, 2009).
Morrison mission is to capture whole market segment by satisfying needs of all the audience. Thus, it will increase their market growth.
Objective and goals of Morrison:
The primary objective of Morrison's company is to render their effective services in terms of providing healthier food and quality products to their market customers.
Morrison's objective is to integrate their supply chain by adopting various multi-channel sources so that products are easily reach to their customers (Teece, 2000).
Companies strategic goal is to strengthening their brand image in the market so that they should conveniently expand their activities across the boundaries.
These all vision, mission, goals and core competencies of Morrison's company focuses on strategic planning to sustain in the competitive market and maintain an effective position in the market place. Through assessing all these mission, vision and goals for the Morrison will help the strategic management to frame business strategy so that company should achieve its desired outputs.
1.2 Factors that have to be considered when formulating strategic plans
Formulating strategic plan will help the company in attaining the strategic goals and objectives to survive in the highly competitive market. There are certain factors that have to be considered while formulating strategic plan for the Morrison's company (Peng, Wang and Jiang, 2008).
Availability of resources: Before formulating the strategic plan for the Morrison's it is necessary to identify the total availability of human resource and capital in the company so that strategic plan should work effectively in accomplishing the goals. While, Inappropriate resources in terms of human resource, products and capital will lead to losses for the company and Morrison's would not meet the requirement of their customers. Human resource in the company is responsible for developing and implementing the strategic plan in the Morrison's to accomplish their goals.
Technology: Technology factor have to be considered while formulating the strategic plan for the Morrison's company. Through adopting technology in company should research the market gap and formulate the strategies to fill the gap in the market by delivering quality products to their customers (Green and Ryan, 2005).
Customers: As Morrison's company formulates their strategic plan of action to achieve their objectives through satisfying their market customers. Hence, market customers is an important component that has to be considered before formulating the plan, its customers from whom Morrison's frames the plans to satisfy their needs and requirement. Customers requirement should be considered before framing the strategic plan that will lead to successful plan.
1.3 Effectiveness of techniques used when developing strategic business plan
Strategic business plan is an important for every organization that will help them in achieving the desired result. There are several techniques that is being used in Morrison's to develop and implement the strategic business plan. These are:
SWOT analysis: Through adopting SWOT analysis technique to develop the strategic plan it will help the Morrison's to addresses their strength that will be strengthen to survive in the market. It also focuses on company's weakness, opportunity and threats that will help the Morrison in sustaining in the competitive market (Jermias and Gani, 2004). Through considering their internal strength and external opportunities in the market segment will help the Morrison in formulating the plan as they will act as an input to the development of strategies that will lead to attain growth in their market segment. The effectiveness of SWOT analysis should be measured by implementing the business strategic plan and it will lead to satisfy their customers by rendering quality services to their customers.
Balanced scorecard: Balance scorecard is systematic technique that is being used by Morrison's to measure and control the strategies that has been framed by the company that support the Morrison in accomplishing their goals and objectives. Effectiveness of balance scorecard technique should be measured by the increasing performance of the company in the market area. Effectiveness of balance scorecard should also being measured by monitoring the company revenue for a year.
Scenario Planning: Company uses scenario planning method to make long term plan for attaining growth in the market. Scenario planning also viewed as changing mindset in the prior while formulating strategic plan for the company (Ohmae, 2000). Morrison company uses the technique for finding the issues in the business plan and help in developing the new strategic business plan that will help the company in accomplishing its position in the market.

TASK 2 Formulating a new strategy
2.1 SWOT analysis and Value-Chain analysis
Strategic positioning is a key step in for any organization that help in developing path for the success. It involves making clear decisions that help Morrison's in gaining competitiveness in the market. With the help of SWOT analysis and value-chain analysis Morrison will measure its strategic positioning in the market (Peng, Wang and Jiang, 2008).
SWOT analysis: SWOT analysis help Morrison's in measuring their strength and weaknesses in relation to their market competitors and it also analyses market opportunities and threats that the Morrison's will face in the future. Strength and weakness are the internal forces that should be measured continuously to be competitive in the market. While, opportunities and threats are the external factor that directly impact the Morrison to change their policies and structure according to the need. SWOT analysis of Morrison:
Strength:
Providing fresh food materials for their market customers.
Lower prices of their product to satisfy customers.
Good brand image in the UK market for their products and services.
Best and convenient supply chain network.
Weaknesses:
Inefficient employees service and need improvement in their after sales services.
As compared to the other brands like TESCO and Sainsbury there geographical reach is limited.
Opportunities:
Expanding activities in the International market.
Threats:
Changes in government policies and procedure.
Technological up gradation.
Increase in competitors market share.
Value-Chain analysis: In Value-Chain analysis model Morrison's identifies the activities that are most valuable and it could be developed or improved so that it act as competitive advantage for company in the market (Ohmae, 2000). These activities are used in the value analysis to reduce the extra costs for the product. Value-chain analysis will help the Morrison in gaining the competitive advantage that enhances their profit and help in generating revenue for the company.
2.2 PESTLE analysis and Porter's Five Forces analysis
PESTLE analysis is being used to analyze the political, economical, social, technological, legal and environmental factor that will help the Morrison in framing a strategy to accomplish their goals.
Political factor: This factor help the Morrison in determining the extent in which government will influence the retail industry (Carbone and Stoddard, 2001). political factor that is by imposing new tax policies by which company will change the entire structure and procedure for generating revenue. It will positively impact on the Morrison's and how they do their business.
Economical factor: Economic factor directly impact the company and lead to long term effects on the production and distribution of the product. For example, Increase in the inflation rate will lead to change in Morrison company prices for the particular products.
Social factor: Social factor also have impact on formulating the business strategy as, social factor include demographics, geographical locations, cultural trends etc (Stonehouse, Campbell and Purdie, 2009). with these social factors Morrison would understand their market customers requirement that drive them to purchase their product.
Technological factor: Innovation in Technology will affect the trading operations of Morrison's in form of production and distribution as it lead to increase in productivity of the firm. Technological up gradation will positively progress the Morrison company's performance in the global market.
Legal factor: Legal factor include employment law, advertising standards, consumer law etc. these legal factors will help the Morrison's to know about illegal and practices in order to successfully trade in the market (Tiwana, 2000).
Environmental factor: These factors are important to be considered while, formulating the business strategy as with the increasing inadequate of resources Morrison needs to frame policies that include optimization of limited resources to meet the demand of more and more market customers.
Porter's five force analysis is an important model to determine the competition level within an industry. This force model also help in understanding the business situation where power lies. Morrison's focuses on five forces that help in determining the profitability (Astrachan, 2010). These are:
Threat of new entrants: Threats of new entrants in the industry will affect the Morrison's market share and potential customers that purchases their products. Profitable industry will seek to attract new firm to invest their finance to decrease profitability of existing firm in the industry.
Bargaining power of supplier: Bargaining power of Suppliers refers to market of inputs such as raw material, labor, services for Morrison. For example, if there is only one seller in the industry selling the fresh food product then Morrison have to buy from that seller (Miller and Besser, 2000). Thus, in this case suppliers are in dominant position to charge higher prices for the product.
Bargaining power of buyers: Bargaining power of buyers should be measured as the market of outputs. Buyer's have significant role in purchasing the products. Morrison should formulate strategy taking customers pricing preferences. Hence, customers have power to put Morrison company under pressure that result in changes in prices (Meyer, 2003).
Threats of substitute products: Substitute product also threat the existing market players in the retail industry. If Morrison increases their product prices then customers would easily switch over to the another product with their range or budget.
Rivalries among existing players: Competitors plays an important role in the retail industry. Morrison's have competition with their rivalries like TESCO, Sainsbury, Asda etc. these all companies have their own competitive advantage through innovation that help them to sustain in the UK market (Nickols, 2012).
2.3 Significance of company's stakeholder analysis when formulating new strategy
For formulating new strategy for Morrison's company, it is important to carry out the stakeholders analysis. As, company possess stakeholders in form of employees, directors, shareholders, governing bodies etc (Casadesus-Masanell and Enric-Ricart, 2009). all these have direct impact on formulating the business strategy to accomplish their goals and objectives. Various stakeholders of Morrison's are:
Employees: Employees are termed as an important stakeholders for the company as they contribute their potential in accomplishing goals that is serve quality products to their market customers. Through encouraging employee engagement in the Morrison, different suggestion and opinion of the employees will help in developing and formulating the best strategy for the company and it will also encourage their inputs that can improve the quality of their services (Christmann, Day and Yip, 2000).
Shareholders: Shareholders are also termed as an investor of the company, shareholder invest their capital for operating the activities in the market so that they should attract their customers. The importance of shareholder in formulating the strategy is that they will help Morrison in gaining resources (i.e. raw material, products or labor) and also lead to formulating a successful plan.
2.4 New strategy for the organization
Morrison should formulate their new business strategies to increase their market share and growth in the existing UK market (Kolk and Van Tulder, 2006). While, formulating plan company analyses the Boston Consulting Group model because this will help the company in allocating their resources effectively to generate their market share. Position of Morrison on the growth share matrix help in providing indication of their total cash generation and the company's total cash consumption.
Cash cows: Cash cows emphasis on generating more cash than the amount of cash consumed. Morrison's should spend little investment in the market as because such little investment should be wasted in the retail industry with attaining low growth.
Dogs: In this Morrison should generate hardly cash to maintain its market share in the UK market. It is typically known as break-even point as Company have relative low market share and low growth rate that results in neither generating nor consuming any cash (Peng, Wang and Jiang, 2008).
Question marks: In question mark area Morrison would generally grow with consuming large amount of cash but as they have low share in the market they would not being in condition to generate cash. Here, Morrison need to analyze the market area to determine that they are worth investment in growing their market share.
Stars: Stars generate large amount of cash with the relative market share and they also possess high market growth rate with consuming large amount of cash. Morrison here requires huge funding to compete with the rivalries and maintain its growth in the UK market (Fleisher and Bensoussan, 2003).
TASK 3- Strategy formulation
3.1 Appropriateness of alternative strategies related to market entry, substantive growth, limited growth or retrenchment
The company uses several strategies that is being related to market entry, substantive growth, limited growth or retrenchment in the Morrison's company.
Market entry strategies: Market entry strategy refers to structural method that has been used by Morrison for delivering goods and services to their new target audiences (Verbeke, 2013). There are several strategies through which Morrison achieve the increase in the sales, brand awareness and growth in market share by entering their activities in the new market. Morrison should use direct market entry strategy because through this company will be in direct contact with their regular customers and this strategy not include any intermediaries while delivering goods to their customers.
Limited growth: Certain growth strategies that Morrison include such as market penetration, market expansion, product expansion and diversification. With the market penetration strategy Morrison will lowers their product prices to increase the share of company in the market (Holbeche, 2013). Morrison should also uses product expansion strategy to add some innovative features in the existing product to increase their sales and generate revenue.
Substantive growth: Growth in revenue is an important objective for all the company. Growth for the Morrison lead to higher profits and powerful place in the market. Targeting new customers and markets or creating a new product for serving their market customers with an innovative product will lead to possible growth strategies.
Retrenchment strategies: Retrenchment strategy is being used by Morrison's to reduce their size operation by cutting expenses so the company would become more profitable. Morrison can use turnaround strategies that is termed as retreating the wrong decisions that were taken earlier in the company (Dinsmore and Cooke-Davies, 2005). While, Morrison should also adopt divestment strategies that involve liquidation of any department or an unit of the company. So that unwanted employee should get terminated.
3.2 Selection of a strategy
Morrison company select the appropriate strategies those are related with market entry, substantive growth, limited growth or retrenchment for the company. With the arising situation of expanding their activities in the online market Morrison uses the following strategy:
Market entry: with the situation of expanding business online Morrison's uses the direct marketing strategy to enter in the international market (Tamer, 2009). This strategy is appropriate for the situation because through direct marketing company would be in touch with their market customers.
Limited growth: For their growth in the market, Morrison should implement market penetration strategies through which company will lowers its product prices to capture the international market. By lowering the prices Morrison will increase their sales hence, it will generate their company's revenue (Goldman and Gabriel, 2005).
Substantive growth: Morrison should adopt targeting new market customer strategies for increasing their growth in revenue. Online platform will give opportunities to the Morrison to satisfy their new customers by offering them quality services and convenient option to deliver their product directly to their customers through supply chain management.
TASK 4 Implementing strategy
4.1 Roles and responsibilities of personnel who are charged with strategy implementation
While, implementing the strategies in Morrison's roles and responsibilities of a personnel includes:
Resource allocation: For implementing the strategies in the Morrison's personnel have responsibility to measure the proper resource allocation in the strategies. Whether financial resource, human resource or any material. Personnel should manage effective resources to align with the company's objectives (Vorhies and Morgan, 2003).
Monitoring the strategy: Personnel should also have responsibility for monitoring the implementation of strategy in the organization. As with wrong implementation of strategy it will lead to the expenses for the company.
4.2 Estimated resource requirement for implementing new strategy
The estimated resource requirement for implementing a new strategy in the Morrison include:
Financial resources: Financial resources is the foremost requirement for implementing the strategy in the Morrison. With the help of proper allocation of financial resources to every department will lead to smooth functioning of the department (Richardson, 2008). Morrison will mainly focuses on allocating funds to the marketing department so that they should formulate effective strategies to promote their product in the large customers. It will also help the company to align with the strategic goals (Porter, 2001).
Human resource: Human resource or manpower requirement is the another resource that is being required for implementing the new strategy in the Morrison. With manpower planning company would estimate the total manpower inventory required in the future to implement strategy in the company. With inadequate manpower planning it will lead to the loss because Morrison have no skilled manpower for implementing the strategy.
4.3 Contribution of SMART targets to achievement of strategic implementation
SMART targets are the suitable for Morrison company for achieving the desired outcomes. Morrison should focuses on implementing SMART objectives through which they should attain successful position in the global market.
Specific: Specific goals should be clear for the Morrison Company that is company would capture 30% of their market share in the next 3 years through expanding their activities through adopting e-business (Teece, 2000).
Measurable: Measurable goals for the Morrison's should be in numerical terms that is company is financial sound in expanding their activities online.
Achievable: Achievable goals contributes that Morrison's should possess that much employees that can contribute in achieving the objective. e.g. company should have caliber and skilled human resource and technology that will help the company in adopting e-business strategy (Cagliano, Caniato and Spina, 2005).
Reliable: Reliable goals should focus on assigning goals to the employee that will be accountable for achieving the goals. Morrison should dependent on Marketing department activities because the marketing department will frame their policies and procedure regarding e-business.
Time frame: SMART goals must include the time period so that in which Morrison should accomplish these goals. Company has decided the time period of 2 year for expanding their business online (Auzair and Langfield-Smith, 2005).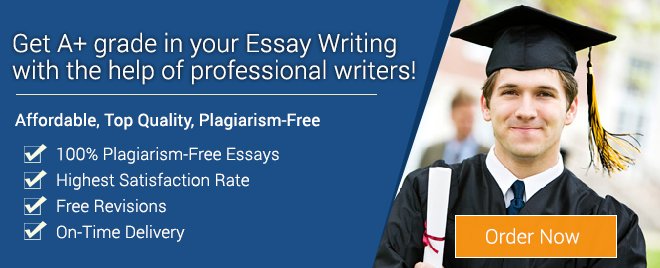 CONCLUSION
The report have measure that how company's vision, mission and strategic goals and objectives modify strategic planning of the Morrison. It also analyses the strategic positioning of the company by carrying out SWOT analysis and Value-chain analysis. Lastly, Report also measures the roles and responsibility of a personnel that is incharged while implementing the strategy.
REFERENCES
Tamer, C., 2009. International business: Strategy, management, and the new realities. Pearson Education India.
Fleisher, C. S. and Bensoussan, B. E., 2003. Strategic and competitive analysis: methods and techniques for analyzing business competition.
Goldman, R. and Gabriel, R. P., 2005. Innovation happens elsewhere: open source as business strategy. Morgan Kaufmann.
Stonehouse, G., Campbell, D. and Purdie, T., 2009. Global and transnational business: strategy and management. John Wiley & Sons.
Ohmae, K., 2000. The Invisible Continent: Global Strategy in the New Economy. HarperInformation.
Holbeche, L., 2013. Aligning human resources and business strategy. Routledge.
Kolk, A. and Van Tulder, R., 2006. Poverty alleviation as business strategy? Evaluating commitments of frontrunner multinational corporations. World Development.
Verbeke, A., 2013. International business strategy. Cambridge University Press.
Tiwana, A., 2000. The knowledge management toolkit: practical techniques for building a knowledge management system. Prentice Hall PTR.
Carbone, G. and Stoddard, D., 2001. Open source enterprise solutions: developing an e-business strategy. John Wiley & Sons, Inc.
Dinsmore, P. C. and Cooke-Davies, T. J., 2005. Right projects done right: from business strategy to successful project Implementation. John Wiley & Sons.