Introduction to Small Business Enterprises
Small Business enterprises are generally private owned corporations, partnerships or sole proprietorships. This is a business which employs a small number of workers and does not have high volume of sales. From past few years SME's in UK are growing at a rapid rate and giving tough competition to the big players in the market. Government is also trying to boost up these enterprises to strengthen the economy of the country. One such mounting enterprise is Williams Performance Tenders which deals in the business of boat manufacturing. In this report we are going to discuss the analysis of the company by understanding its strengths, weakness and financial position (Barros, 2007). We are also going to study the current business plan and strategies of the company by providing useful recommendations.
TASK 1
1.1 The Company was founded by two brothers Mathew and John Hornsby in 1995. It is a world leader jet tender specialist with an exclusive model range covering both petrol and diesel engines which are capable of functioning as safe and practical tenders or fast and fun water-ski boats all in one package (Gustafson, 2004). They work with over 20 major shipyards worldwide who specify William Tenders for fitting abroad their yachts, an endorsement which has been awarded through consistent performance of product, supply and after sales care. They provide support to customers who need stretching from Honkong to Middle East and the Mediterranean to the America. The company employs staff of 38 people supported by a team of factory trained engineers in twenty four European Locations and in worldwide market.
Strengths of the Company are-
The company has won many awards including that of being the world leader in jet tenders in 2011.
It has a good industry reputation for high quality tenders
The company is consistently praised for its excellent customer delivery in many parts of the world
Over the past few years company has been able to strengthen its customer relationship management (Hamilton, 2007).
High factory trained workers to solve any kind of problems very swiftly
Company has good and quality products with wide range which can satisfy the targeted customer easily.
Weaknesses of the company are-
Generally the tenders of the company are very petite in comparison to other competitors.
Size and staff of the company is relatively small so if they want to expand it will not be possible for them to handle clients (Jansen, 2006).
The company is not popular despite of its good reputation in the existing customer base.
The company has a very small product line compared to the market size in the UK.
Contacts and network of the company are very narrow as compared to the big players.
1.2 Contemporary approaches to performance management include various dimensions such as public image and perception, customer satisfaction, employee satisfaction and attribution, skill level, financial performances, innovation in products and services, etc. In order to describe the performance of the SME focus is mainly on 5 indicators which are Revenue, Market Share, Profitability, Cash flow and value added productivity (Kitching and Smallbone, 2012).
If we see the company, it has a great reputation and it is growing very swiftly in the international market. The company has increased its sales turnover to 14.21% from 10,004,920 to 11,426,965(GBP) which means that the business of the company has increased from the past year due to large tenders and growing customer base. Company's net worth has also shown significant progress as it increased to 3,661,500 from 3,138,726 (GBP) which an exceptional growth. This shows that customers are valuing the company as a good place to invest the money. Company' cost of sales is picking up by 22.14% from the last year. Other than these, company has proved itself over the years by winning many awards. They are continuously improving their product line and are adding new technologies and factions to provide much better service to the customer. Although company is growing but its profits have been disappointing aver the past year because they are not able to capture the large market share and are dealing only in small tenders (Prince, 2004). At the end we can say that, company has great potential and it can perform much better than other competitors but they have to make efforts to do so.
TASK 2
2.1 Williams Performance Tenders is a growing company which has its presence worldwide but they have a very small market share. They are facing many challenges from the big players in the same industry and due to its less awareness and customer base they have not been able to compete with them (Soufani, 2003). There are many weaknesses of the company but with some efforts and hard work they can overcome them and can emerge as a big player in the market.
Product line of the company is relatively very small as they deal only in turbojets, diesel jets and yatch fitments. Comparable to them their competitors like Zodiac Marine and Ribeye offers a large range of products. To overcome this company should do the complete market research to find what are the other areas in which they can expand.
They have to set up a good research and development team who can tell them what are the opportunities available with the company and they can also strengthen the company in terms of new technology and advancements.
To expand the company they need to employ more trained and effective staff who can help the company in its growth. As the company has business in other countries also, they should focus on appointing cross cultural teams who are familiar with the international environment. For this they can conduct various interviews and rounds to find the best and efficient people.
The company is not making any efforts to make their presence in the market in terms of advertising and personal relations. They should focus on various above the line marketing activities like advertisements on TV, Radios, etc. to attract people and to tell them about the excellent services of the company. If they are dealing with big business then they can use below the line activities like Direct mail, exhibitions, etc to capture and maintain the relations with these high profile people (Thurik and Wennekers, 2004). They can also do contract with various local companies to promote them in the market.
2.2 Williams Performance Tenders have been able to provide excellent services in their targeted area by using various strategies and techniques. But this is the growing world and all the companies are going global and are capturing the large market share. Williams Performance Tenders have the same capability and potential to grow in the market and prove themselves in front of the big players (Walker, 2007).
Company should create some strategies by which they can grow in the market as well as maintain the standard and reputation in the market. For this Company should continuously invest in their research and technology department, to develop new and innovative strategies with the changing world. They should continue to expand in the international market by providing great support and services to the customers. Company can focus on becoming more customer-centric by creating the products according to the needs of the market and also to maintain the existing customer base.
To increase the strength of the company, they can organize various exhibitions and shows to show new products and how they are providing excellent after sale service; this will give them more exposure in the market and will also increase the trust of the customers. They can also create excellent relations by introducing some loyalty programs in which loyal customers could be provided with extra benefits then the regular customers. Company can also do their environmental analysis through PESTLE, which will give them the complete scenario of their business and will also help to make some new moves in the market (Beaver, 2002).
2.3 Company has great potential to expand in the market and to create large and loyal customer base. There are many areas in which company can make its great presence and can improve their market share. Company generally deals in products and services like Turbojets, Dieseljets and yatch fitments which is very less as compared to the other competitors in the market. They have enough fund sources, so they can expand their product line to containers like product, chemical, etc (Butler, 2006). They can also provide sports cruising and various accessories like life rafts, etc. This will not only give them new customers but will also increase their visibility.
For the international market company can make contracts with many more dealers to provide their services for example they can move to Cannes, where there are no players. This will help them to capture the untouched market very quickly. Furthermore they can also provide their services in the city like Monaco where the government is trying to establish rich people; this will help them in their yatch and tender business (Charantimath, 2008).
They can also make agreements with various Yatch distributers in the British Region to provide services in the France region where there are only two distributors. This agreement can help them to get bulk tenders. Company can also touch the niche segment by providing insurance of yatch or tenders because it will not only help them to create more trusted customers but will also expand their service line. They can provide these by making contracts with various insurance agencies, etc. So it can be seen that there are lots of opportunities with the company and if they can use them, they could expand in a much better and faster way (Down, 2010).
TASK 3
3.1 William Performance Tender is an SME which generally deals with less customer base and market share. Their main objective is to maintain relations with the existing customers and make efforts to increase the quality of service. They have plans to expand in the cities of Thailand and Barcelona by making agreements with various yatch companies to provide services (Honkanen, 2008).
According to them they continuously want to develop their product range so that they can reach more customers. They are making the products which could fulfill the needs of the customers and also can help them to retain them. They are investing in sport oriented day boats while still continuing in the yatch tender. Company is focusing more on dealerships to provide better services and to reach the untouched market. Company also has some exciting products in the pipeline that can take them to new levels.
3.2 Business objectives and plans of William Performance Tenders are very challenging as well as creative. According to them they want to maintain relations with the existing customers and also want improve their service quality, they can do that by launching the loyalty card facilities. Company should understand the concept of 80/20, which tells that 80% of the company business is generated by 20% of the loyal customers. So this club card will provide them excellent approach to maintain loyalty with the customers by giving the customers some points every time they use the services and then to get extra services by redeeming those points. This will increase both satisfaction and trust among the customers (Kumar, 2008).

The company wants to expand in the market of Thailand and Barcelona by the means of dealership, which is actually a great idea. They can make various agreements with the local community and yatch companies to give them tenders. They can further increase their B2B relationship by offering some extra perks to dealers for example by increasing the profit margin or other service benefits (Miles, 2011).
Company also wants to create products according to the needs of the customer, for this they can use the customer centric approach which will give them broader view of the customers and will help them to become more effective. They can use various marketing techniques for the new products so that people could be aware of them.
They can also upgrade their technology with the changing world to provide more professional and remarkable services. Other than technology if company wants to expand n the sport oriented day boats, they might need some extra funds, so they can use some strategies to raise fund in the business which can help them to expand business easily (Neill, 2012).
3.3 Action plan lay out the set of strategies that a company will roll out to instigate, sustain and potentially extend its energy or substantiality goals. How the program is implemented is equally important as what will be implemented. There are 5 steps to create a good and effective action plan-
Getting Ready- In this company should identify issues and choices that planning process should address like less customer base and product line. Then they should clarify the roles of people which will help them in boat business. This whole process will be called as an effective work plan (Reid, 2002).
Articulating Mission & Vision- Williams Performance Tenders should clearly define its mission and vision which means they should know what their future plans are and what they are doing to achieve it. They should define purpose of their tender business and values which they will follow to pursue in this business.
Accessing the Situation- Once the organization has understood that why they exist and what they do, it must move forward to look at their current situation. William Performance Tender should see that they are mainly operating in UK market and what are the opportunities available. They should try to find out funding issues, management issues, etc.
Developing Strategies, Goals and Objectives- After all the above steps William Performance Tender should define their new goals and objectives in detail like they want to launch new products, increase the dealership, expand in the city like Monaco, etc
Completing the Written Plan and Review- Company has already articulated all its business plans, objective, issues, methods etc. Now comes the most important part and that is Reviewing, in which company will reconsider the full plan and will make effective changes if require.
TASK 4
4.1 Effective Changes in the business process will create a positive impact on the organization and it will be easy for them to get better.
New Opportunities- The new changes will create number of opportunities for the company to expand its business in the international market as well as in domestic market. Company can move to the untouched countries like France and can make agreement to provide services; they can also invest in some new business like life rafts, insurance, etc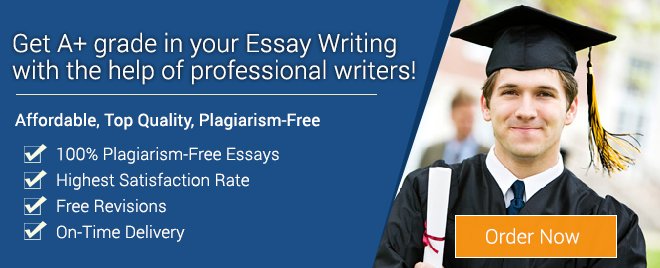 Customer Centric- These new changes will make the company Customer Centric and will bring them more near to the consumers so that they can create products like sport oriented day boats which are in demand by the customers.
Relationship Management- This new approach will help company to make new and strong relations with the customer. It will also help them to increase the customer loyalties by the programs like club cards, etc.
Awareness- Company will be able to market itself by using various promotion techniques like above the line and below the line which will help them to introduce new products at large scale by capturing more market.
4.2 Once the change is implemented in the organization, it is very much crucial to manage that change because if it is not done then all the progress will be of no use. Williams Professional Tenders can manage this change by taking regular feedbacks from the customers; it will help them to know how their changes are helping the customers and what are the loopholes. By being in touch with the customers, company will be able to eliminate all the issues with the change and will also provide better services.
They can also manage change by conducting regular meetings with the management of the company and also with the distributors for enquiring the issues they are facing with the new changes and also to make them understand the improvements properly so that they can work according to the company's plan.
Proper communication is the key to success for every business. Company should communicate properly with their international offices to get the knowledge of current conditions that can affect the change. It will allow them to monitor all their offices by eliminating the communication gaps (Hopf, 2000).
Company can also provide training to their staff and employees so that they can manage and work effectively and efficiently according to the changes in the company.
4.3 There are many tools to monitor the performance of Williams Performance Tenders like Balance Scorecard, Economic value added, Quality management, Customer value analysis, etc. In the present circumstance company can use two methods which are Balance scorecard and customer value analysis. Balance scorecard will tell them to improve various internal functions and their resulting external outcomes. It will help them to monitor the strategies and objectives which company implemented with proper feedback (Maria, 2007).
Customer value analysis will help the company in unlocking various new opportunities and will help them, to gain competitive advantage. It will tell the company how much value customers add to them and will help to identify which customers are more profitable and valuable over time.
CONCLUSION
From the above business plan we can conclude that Williams Performance Tenders have great possibilities to become a very competitive player in the market with a large customer base. But to achieve this target, company should focus more on their current situation and make use of all the massive opportunities which are in front of them. They can use various strategies and tool to implement the changes in the organization which will help them to develop more. By following these company can make their mark in the market and can become successful.
REFERENCES
Barros, B., 2007. Business process patterns and frameworks: Reusing knowledge in process innovation. Business Process Management Journal. 13(1).
Gustafson, C., 2004. Rural small business finance: evidence from the 1998 survey of small business finances. Agricultural Finance Review. 64(1).
Hamilton, R., 2007. Small business growth: recent evidence and new directions. International Journal of Entrepreneurial Behaviour & Research. 13(5).
Jansen, P., 2006. Autonomy as a start-up motive. Journal of Small Business and Enterprise Development. 13(1).
Kitching, J. and Smallbone, D., 2012. Are freelancers a neglected form of small business. Journal of Small Business and Enterprise Development. 19(1).
Prince, C., 2004. Management, strategy and policy in the UK small business sector: a critical review. Journal of Small Business and Enterprise Development. 11(1).
Soufani, K., 2003. Business strategies for small firms in the new economy. Journal of Small Business and Enterprise Development. 10(3).
Thurik, R. and Wennekers, S., 2004. Entrepreneurship, small business and economic growth. Journal of Small Business and Enterprise Development. 11(1).
Walker, E., 2007. Small business owners: too busy to train. Journal of Small Business and Enterprise Development. 14(2).