3 Levels of Paraphrasing You Wish You Knew Earlier!
09 Nov 2021
611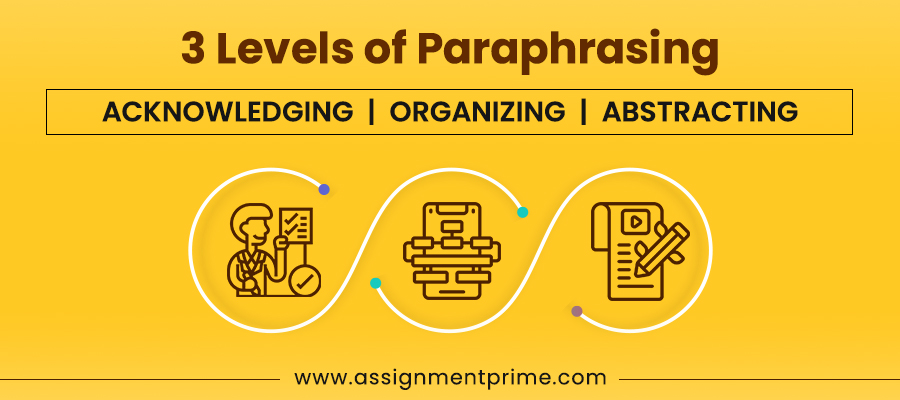 Table Of Contents
Hello students!
Trying to work on a new topic but can't decide how to begin with?
Don't worry; you can find numerous sources online with the best information.
But wait, do not fall for plagiarism when referring to information; instead, try paraphrasing!
Wondering what it is? Assignment Prime experts have drafted this blog to help struggling students like you with their academics using a simple technique- paraphrasing. Let's know more about it here!
What Is Paraphrasing and Its Levels? | Know Here
To begin with, paraphrasing is a process where you read, listen or see and information, understand it, and then convey the same in your own words with or without adding extra information. One should be very careful when paraphrasing because slight negligence in this can lead to plagiarism issues. So, here are three levels of paraphrasing our experts suggest students follow for ensuring that they do not get into any trouble:
Acknowledging
The first level of paraphrasing includes acknowledging. Here, the student understands the actual meaning and context of the content without just focusing on the content. Again, this is a way to get into the depths of the matter without just looking at the surface data.
Organizing
The next level is organizing. This is where the student organizes his thoughts on the topic that he has acknowledged prior to this. Here, the student recalls everything he acknowledged and then organized those in a particular structure or format to get connected with them.
Abstracting
Now, the student focuses on abstracting everything. Since he has known the essence of the content and has already organized his thoughts, he pens down an abstract based on that. He carefully recollects everything, studies them, and then drafts a piece of information that carries the actual meaning of the original document, still, in a way the student wants to present it.
These are the three important levels of paraphrasing that every student should have a hold on to. Now, let us look into another major topic, which is paraphrasing same as summarizing and quoting in the below section. So, let's get started!
Explain Paraphrasing vs. Summarizing vs. Quoting
In this section, we shall get a basic idea of the three practices which are usually confused among; that is:
Paraphrasing
Paraphrasing is a process where you read the text, understand it, and put it up in your own words. This only carries the essence of the original text and nothing much. This is usually of the same length as the original paragraph or sentences. This is usually used for small portions of text in any document.
Summarizing
Summarizing is the process of reading a text and using fewer words to put the same again in a simpler and easier format. This is to the point and usually shorter than the original text. This is about putting someone else's words into your words and focusing only on the important information in it.
Quoting
Quoting is where you use a particular section of the original text as it is and reframe the other text. Since you use a section of the original text, you need to include in-text citations without any miss. This is usually an exact match to the original content and is stated in quotation marks.
These are three types of presenting your ideas which are usually confused among by students. Now that you got an idea of this, you can easily paraphrase your documents. However, if you are not good at it, then look for professional help.
Know Who Can Help in Paraphrasing Your Documents Here!
Wondering where to get help for paraphrasing your document? Don't worry; Assignment Prime is here to help you. We have the best team and experienced professionals to assist you!
Our writers are experienced in their work and know exactly how to draft any document to impress the professor. They can take care of everything right from topic selection to on-time submission.
If you have already written the document, then also our team of editors, proofreaders, paraphrasers, and quality analysts are here to support you. In addition, you can avail our paraphrasing, editing, and proofreading services, cheap assignment help.
The best part is that we have different tools such as essay typer, paraphrasing, plagiarism checker, etc., which can make your academic writing journey smooth and hassle-free. So, give us a try!
You may also like
Know Everything About Paraphrasing: Complete Guide for Students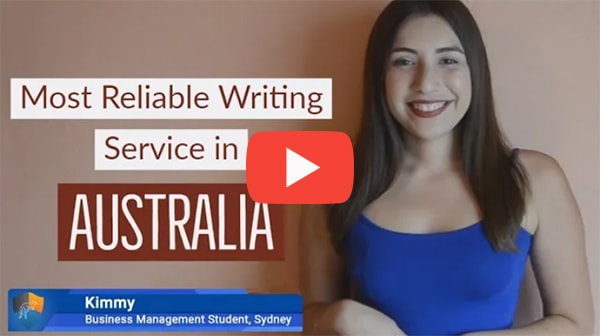 FREE Tools
To Make Your Work Original
FREE Features
Topic Creation

Outline

Unlimited Revisions

Editing/Proofreading

Formatting

Bibliography
Get all these features for
USD 84.3FREE