5 Psychological Tricks to Help You Nail a Job Interview
10 Dec 2020
7814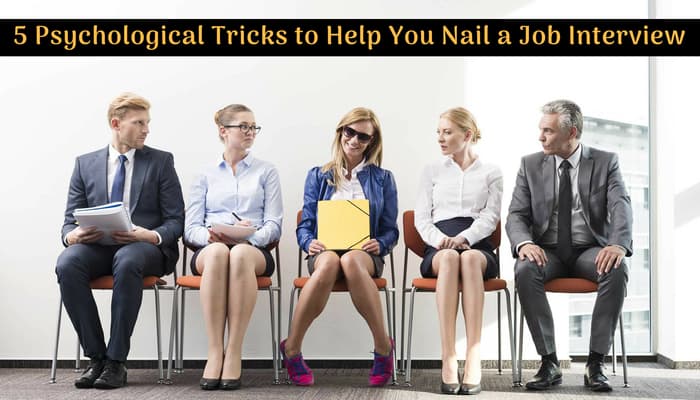 No matter how well you've prepared, you always find yourself walking into the interview room with your stomach in knots. The anxiety and anticipation about messing up can make you display uncomfortable body language, sound uncertain in your answers, and lack confidence. However, you can combat your nerves and increase your chances of landing the job by using some psychological tricks during an interview. These tactics will also help you get into your interviewer's head and build a connection with him. So, without much delay, let's take a read through them.
Students Also Look For: 5 Ways to Create the Best First Impression
1. Wear a Color that Reflects Your True Image
It is a fact that different clothing colors display distinct impressions. The color of the outfit that you wear during an interview reflects the personality and characteristics that you possess. The blue color suggests that you are calm, stable, trustworthy, and a team player. Donning an outfit of gray shade shows that you are logical, analytical, focused, and sophisticated. White reflects that you are organized, respectable, and accurate. Brown symbolizes that you are honest, committed, but dependable. Black, on the other hand, indicates authority. Red color shows aggression and passion, so it should be avoided.
2. Schedule the Interview Around 10:30 a.m. on Tuesday
The best time to get through an interview is the time that is most preferred for the interviewer and not you. So, if you are offered some flexibility in choosing the interview time, then ask the interviewer if you can come around 10:30 a.m. on Tuesday since it is the time when he is relatively relaxed. Never ask to schedule the interview early in the morning because your hiring manager may still be preoccupied with everything he needs to get done that day. Also, avoid late-evening meetings as the interviewer may already be musing on what he needs to accomplish at home.
3. Mirror the Body Language of Your Interviewer
Many of us unconsciously mimic the facial expressions, hand gestures, and other behaviors of people we are with. And the reason behind it is the 'Chameleon Effect,' a psychological phenomenon that explains how people tend to like each other when they have similar body language. So, it's a good idea to copy the body language of your interviewer to make yourself likable. If he puts his hands on the table or leans forward in his chair, don't hesitate to do the same. The chances are that he might not notice your actions but develop a liking towards you.
4. Showcase Your Potential Instead of Talking About Your Past Accomplishments
Your interviewer is more interested in knowing what you could do in the future if he hires you instead of what you accomplished in the past. So, it's a good idea to talk about how you can prove fruitful to the organization rather than telling him about your past achievements. A study conducted at Stanford University and Harvard Business School show that hiring managers believe candidates to be more successful who have great potential than those with excellent academic qualifications. They tend to assume so because the brain is generally more attentive towards the uncertain information that seems positive.
5. Modify Your Answers According to Your Interviewer's Age
Well, it's not easy to get into the interviewer's mind and know what he expects of you, but you can learn a lot about what he wants from you based on the generation he belongs to. John B. Molidor and Barbara Parus, authors of the book "Crazy Good Interviewing," state that a person should conduct himself a little differently based on which generation his hiring manager belongs to. Here's the breakdown:
Generation Y Interviewers (between 20 and 30): Show visual samples of your work and exhibit your ability to multitask.
Generation X Interviewers (between 30 and 50): Talk about how creative you are and mention how work/life balance is essential to your growth.
Baby Boomer Interviewers (between 50 and 70): Emphasize your determination and show respect for what they've accomplished.
Silent Generation Interviewers (between 70 and 90): Show how committed and loyal you were towards your previous job.
You May Also Like:
Since your interviewer has the same psychological preferences and cognitive biases as you, using these five simple mind tricks can make you seem more competent, likable, and hirable in their eyes.
If your pending assignments are driving you crazy and not letting you prepare for the interview, then don't hesitate to seek the best online assignment help from our academic experts who possess years of experience and extensive knowledge of writing any type of scholastic document. So, hurry up before it gets too late!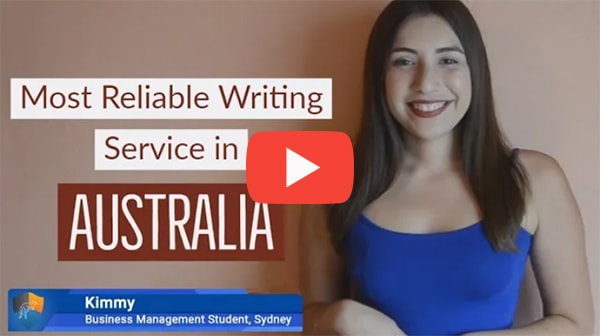 FREE Tools
To Make Your Work Original
FREE Features
Topic Creation

Outline

Unlimited Revisions

Editing/Proofreading

Formatting

Bibliography
Get all these features for
USD 84.3FREE