A to Z of Assignment Writing: Everything You Need to Know About it
22 Jan 2020
1607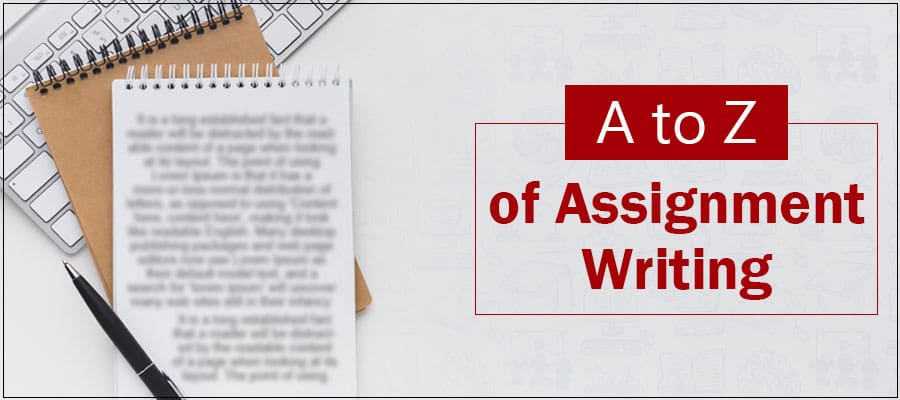 The Complete Guide to Writing a Professional Assignment Every Time
Ouch!!!
Pens down!
Blank pages,
Stressed mind,
Cursor blinking,
Heads laid down,
Worried expression,
Assignment writing task!
Worried about good grades?
Driveaway all struggles and fear
"Pay Someone To Do My Assignment"
Turn to Professional Writers of Assignment Prime
What Is Assignment Writing and Its Stages?
Assignment Writing is a tedious task. When students start pursuing any course, they are assigned by professors to perform certain tasks which are known as assignments. These tasks are assigned for the purpose of helping students revise what is taught, understand the subject and topic in-depth, and give the professor an idea on the assessment of the students' performance. There are mainly three stages of assignment writing which are as mentioned below:
1. Pre-writing stage
This is the stage when you do not start with the writing stage but is actually preparing for that stage.
2. The actual writing stage
This is the actual stage when you start writing. It includes the stages right from the topic selection to giving a professional touch to it.
3. Post-writing stage
This is the stage when you have already completed the writing. The editing, proofreading, and after-writing activities are counted here.
Now, since we know the stages of writing, the next part is how to write an assignment.
You May Also Like: Experts Reveal Emotional Stages of Assignment Writing
How to Write an Assignment in Simple Steps?
Here are some simple steps on how to write an assignment. The next time you are doing it, just keep these steps in mind and draft a perfect assignment in really no time.
Choose an interesting topic.
Brainstorm about the topic.
Evaluate the requirements.
Come up with a realistic plan.
Draft an outline for the assignment.
Conduct in-depth research on the topic.
Make a note of all the important points.
Document the information wisely.
Prepare a first draft of the assignment.
Adjust the structure of the document.
Edit and proofread your assignment well.
Ensure the quality of your document is good.
Make sure to follow all the university guidelines.
Track your work progress and adjust it accordingly.
Make sure to submit your assignment before the deadline.
These are the 15 simple steps to write a perfect assignment. But when should you start writing your assignment? Want to know about it? Read the below section…
Read This Interesting Blog: Online MBA Assignment Help is the Staircase to Success
When to Begin with Assignment Writing Task?
There is no particular time to write an assignment. But the earlier you begin, the better the results. So, professional writers always suggest the following tips to students when it comes to choosing the right time for the writing task:
Know your most productive hour.
Do not begin writing just after you complete the research.
Take time to analyze what you have researched.
Brainstorm to get better ideas on the same.
Start your day with writing as the first thing.
Know if you can perform better in the early morning or late at night.
Plan your writing work according to it.
Make sure you are not too tired when you are writing.
Don't starve yourself as it may distract your focus.
Keep yourself hydrated and take short breaks when you are writing.
These are some tips regarding the right time for writing from the professional who has already tested and proved these. You can make use of these tips to improve your efficiency and productivity. You can also implement bloom's taxonomy in assignment writing for better results.
Where Can I Find Resources for Assignment?
Finding resources for your assignment is not less than rocket science. The wrong source can provide you with incorrect information which in turn can lead to trouble with your grades and even cause rejection of your assignment. So, to avoid falling into that trouble, you can simply walk through the below-mentioned ideas on finding the right resource.
Analyze the topic question.
Understand the research requirement.
Choose qualitative or quantitative first.
Complete one type before you jump to the next.
Make a note of the reference links parallelly.
Jot down important points at a place to refer easily.
Collect supportive evidence for your facts and information.
Check the sources well before using the information.
Verify second resources from the primary resources.
Know the limit about where to stop the research.
These are some simple ways you can hone your researching skills and gather quality information in less quantity of time.
The whole assignment writing process may seem a bit tough and tedious for any student. But, do not get discouraged by it and instead seek experts help on the same. If by any chance you are wondering why you should do so, then the following section is apt for you; read it.
Students Also Like: The Best Way to Get High-Quality Papers Before Deadlines
Why Should I Seek Help for Assignment Writing?
Many students wonder "why should I pay someone to do my assignment, or take help from an expert?" Here are some perks of taking assignment writing assistance from a reliable service provider and the best in the world, Assignment Prime:
Highly professional writers work on your document.
Expert researchers conduct in-depth research to gather information.
Experienced editors, proofreaders, and quality analysts team up to polish your work.
100% authentic and plagiarism-free work will be delivered right to your mail in the least time possible.
Exclusive offers and amazing deals on our services are available all round the year for new and existing customers.
Precisely, you get a top-notch document at the most affordable prices that can help you impress your professor and score your dream grades without any hassle. So, what is stopping you from turning your dream into a reality? Contact us now! Are you wondering if we are available? We are there for you all round the clock; you can either drop a text, send a mail or give a ring and we have all the ears to hear you.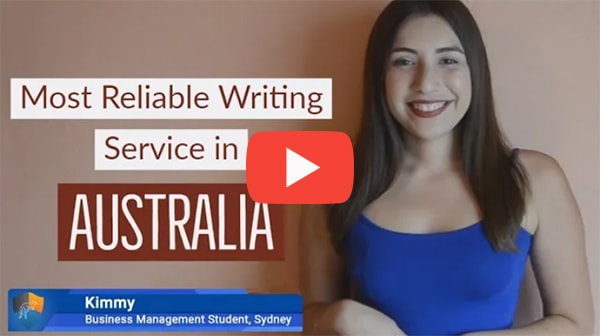 FREE Tools
To Make Your Work Original
FREE Features
Topic Creation

Outline

Unlimited Revisions

Editing/Proofreading

Formatting

Bibliography
Get all these features for
USD 84.3FREE