Australia Day 2019 Celebrations: All the Events Happening in Major Cities
22 Jan 2019
5466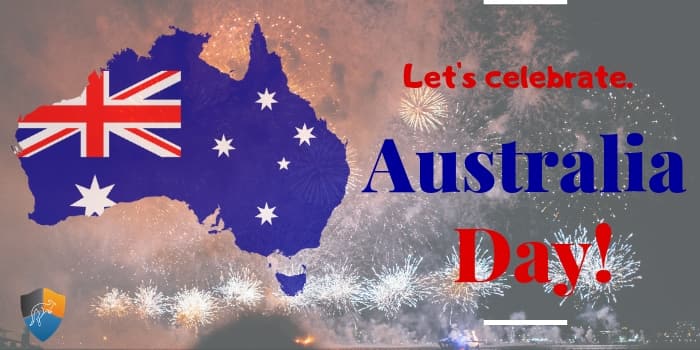 Australia Day, the national day on 26 January, is a day that marks the anniversary of the arrival of Britain's First Fleet in Sydney Cove in 1788. On this day, people come together to reflect on what Australia has achieved and what it truly means to be an Australian. It's a time to celebrate all the things that Aussies love about their country; the diversity, their oldest living culture, rich history, achievements, mesmerizing beaches, lifestyle, democracy, and other things.
Every year, a number of Australia Day activities are observed in different cities across the country. You can celebrate the day by going to outdoor concerts & festivals, dining in community barbecues, participating in sports competitions, boarding cruises, and witnessing fireworks display.
To help you celebrate this day with great enthusiasm, we have listed some of the most exciting Australia Day activities and events that will be happening in the major cities.
Australia Day 2019 Celebrations in Adelaide
Australia Day Adelaide Parade: Held in Elder Park every year, it is one of the largest parades in the country which is attended by 4,000 people. The Australia Day parade in Adelaide includes community groups, vintage cars, giant echidna mascots, horses, marching bands, floats, and a flypast by an F-18 Hornet.
Australia Day Adelaide Concert: After the parade, around 40,000 music-loving Australians gather in Elder Park. The concert begins with Welcome to Country, followed by the National Anthem Performance, a Flag-raising Ceremony, and a 21 Gun Salute. Australian artists, 'The Veronicas' and 'The Sundance Kids' will be performing this year.
Australia Day Fireworks: In the evening, the spectacular display of pyrotechnics light up the whole sky. You can enjoy the exceptional fireworks from the two vantage points, both situated near the beautiful River Torrens.
Australia Day Breakfast: If you're seeking some good free brekky on Australia Day, you can go to Port Lincoln, Playford, Victor Harbour, Mount Gambier, and Cleve. All these places offer barbeque breakfast. You can even enjoy amusement park activities and different events at these locations.
Semaphore Summer Carnival: You can even go to the Summer Carnival held at the sun-kissed suburb of Semaphore and enjoy various Australia Day activities and events in the noon followed by fireworks in the night.
A Few More Ideas to Celebrate Australia Day in Adelaide
Attend the Kumangka, Mukapainga, Tampinga event at Elder Park. It features Aboriginal and Torres Strait people from ancient and contemporary Australia.
Going to Compass Cup is another great thing that you can do to have fun on the Australia Day. It is a wacky Australian event where people bid on an untrained cow to ride it in the race.
Spending the Australia Day at Auchendarroch House will give you a different experience. A citizenship ceremony will be held at 10 am, and a lot of entertaining activities will follow.
Since Australia Day is to acknowledge the country's history and roots, you can visit the State Library that has an Adelaide Central Market exhibition going on.
If not all these things, then simply make yours a beach day this 26 January. Or you can get on your bike and explore the city's iconic buildings, such as Adelaide Oval and Adelaide Zoo.
Australia Day 2019 Celebrations in Sydney
Australia Day Live at Sydney Opera House: Every year, the magnificent and sumptuous Sydney Opera House hosts a concert in its forecourt. The event features Australia's some of the biggest as well as emerging artists. Going to this concert is one of the amazing Australia day party ideas.
Australia Day Harbour Cruises: This Australia Day, you can book a spot on a cruise and enjoy the iconic Ferrython, RAAF flypast, Salute to Australia 21-gun salute, helicopter flag display, Red Beret parachutes, Tall Ships Race, and more. The breathtaking lighting and fireworks display in the night will leave you awestruck.
Yabun Festival: Witness the largest and most entertaining celebration of Aboriginal and Torres Strait Islanders this Australia Day held in Victoria Park, Camperdown. You can enjoy the music and dance performances, child-friendly activities, panel discussions, and more.
Australia Day Sydney Fireworks: The breathtaking fireworks will fill up the sky at 9 pm. The best vantage point to witness the spectacular view are Circular Quay East, First Fleet Park, Overseas Passenger Terminal, Hickson Road Reserve, and Sydney Opera House western boardwalk.
A Few More Ideas to Celebrate Australia Day in Sydney
Take your excitement to the next level by visiting the Sydney Festival this Australia Day. It has everything from dance and music to comedy, and from theatrical performances to interactive displays.
Go to Parramatta Park this Australia Day, and enjoy the festivities like hot air balloon display, big barbecue, and CARnivale vintage car exhibition. The live music by local artists in the night will surely make your day.
A visit to the Tumbalong Park is another best Australia Day celebration idea. Here, you will be amused by the endless round of true blue entertainment and games. The craft beer and live musicians and DJs will keep you grooving.
You can also enjoy a lot of free activities this Australia day at The Rocks, Barangaroo Reserve, and Overseas Passenger Terminal.
If you don't want to go overboard with the Australia Day celebration, then just host a barbecue and invite your loved ones over.
Book seats to St. George Openair Cinema and wrap up your Australia Day weekend with a bang. There will be a screening of Destroyer, featuring Nicole Kidman on 28 January. The cinema will screen Ladies in Black on 29 January.
Australia Day 2019 Celebrations in Melbourne
Australia Day Cruises: Sail on the mesmerizing water of Australia and capture the breathtaking sights and sounds of Melbourne. The cruises will take you from Docklands to Williamstown, and from St Kilda Beach & Port Melbourne to the backdrop of an exciting DJ set.
Whitehorse Australia Day Concert: Book a ticket to Whitehorse Australia Day Concert and enjoy the music of great talents like Naomi Price, Intrepid Hounds, and Like This. The mellifluous night will end with a bang with a 10-minute fireworks display.
Australia Day Parade: Considered as one of the iconic parades, the Australia Day Parade in Melbourne welcomes thousands of people to celebrate the occasion. It features more than 80 community and cultural groups who march down Swanston Street.
Australia Day Fireworks: Melbourne offers one of the most dynamic and extraordinary fireworks display which is held at Docklands Harbour. The pyrotechnics will be released from different barges along the harbor at 9 pm this Australia Day in Melbourne.
RACV Australia Day Picnic and Federation Vehicle Display: This family-friendly event features veteran, vintage, and classic vehicles as well as art displays. Besides this, you can enjoy a number of Australia Day activities and live entertainment.
A Few More Ideas to Celebrate Australia Day in Melbourne
This Australia Day, you have a chance to walk into the State Apartments and Grounds of Government House for free. You can take a look at the building an enjoy various performances throughout the day.
You can be a part of pre-Australia Day parties on 25th to get into the festive mood. Musicland Melbourne, Grosvenor Hotel, Seaford Hotel, and Cramers Hotel are a few places that organize such parties.
Australia Day 2019 Celebrations in Brisbane
Great Australian Bites Food Festival: Celebrate this Australia day with food, fun, and festivities at the Great Australian Bites Food Festival. Airlie Beach, Bundaberg, Hope Vale, Rockhampton, Townsville, and Warwick will all feature the best delicacies of Queensland. The entry to this festival is free.
Australia Day Brisbane Cruises: Board a cruise of Kookaburra River Queens or Brisbane Cruises to sail through the Brisbane river. You will get to enjoy the buffets, live music, and costume prizes included in your sailing. Make sure to grab the best seat to witness the striking fireworks display of Australia Day 2019 in Brisbane.
Bribie Island Aussie Beach Party: Going to the sun-kissed Brennan Park on Bribie Island is a great Australian Day celebration idea. Here, you can enjoy live music, beach activities, delicious food, and markets galore. The party will wrap up after an extravagant fireworks display.
Australia Day Cockroach Races: Spending this Australia Day by partaking in this local tradition is an unusual yet the most exciting experience. Story Bridge Hotel has been hosting this entertaining event from last 35 years. To get an entry, you have to donate a gold coin which further goes to the charity.
Australia Day Brisbane Fireworks: Like in other major cities, Australia Day celebration in Brisbane is incomplete without the fireworks display. The best locations to view the pyrotechnics are the Cultural Forecourt, Clem Jones Promenade, and River Quay.
A Few More Ideas to Celebrate Australia Day in Brisbane
Spend the entire day at Suttons Beach in Redcliffe. The entertainment, activities, and the atmosphere make it a perfect spot for Australia Day celebrations.
Booking spots on the green at the Moonlight Cinema with your loved ones is an amazing celebration idea for Australia Day. It will be playing Widows at The Amphitheatre in Roma Street Parkland on 26 January.
This Australia Day, take a stroll through Caboolture Heritage Village, one of the biggest historic sites in the region. It will offer you tons of entertainment and festive food stalls.
Victoria Park is another destination to enjoy exciting Australia Day activities, such as Aussie tug a war, face painting, jumping castle, sack races, and giant outdoor games.
Packing a picnic basket or nabbing a barbecue early at South Bank is another delightful idea to spend the Australia Day in a more relaxing way.
No matter which Australian city you are living in, you can enjoy the festivities and various Australia Day activities and events everywhere. So, go out and grab your spots on your favorite concerts or cruises to witness the extravaganza of Australia Day. If you want to avoid chaos, then just pack a picnic basket and head out to beaches to enjoy the lively atmosphere. Whatever be your Australia Day plans, make sure to have fun with your loved ones while acknowledging the contribution that every Aussie makes to the country.
Happy Australia Day!
You may also like: 4 Facts About Australia that You Should Know Before Visiting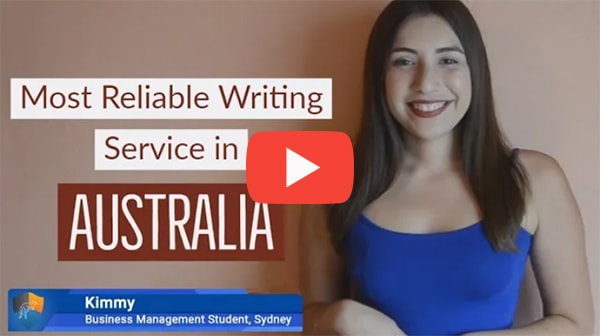 FREE Tools
To Make Your Work Original
FREE Features
Topic Creation

Outline

Unlimited Revisions

Editing/Proofreading

Formatting

Bibliography
Get all these features for
USD 84.3FREE