5 Spooktacular Halloween Costume Ideas to Help You Raise the Bar of Horror!
27 Oct 2021
3120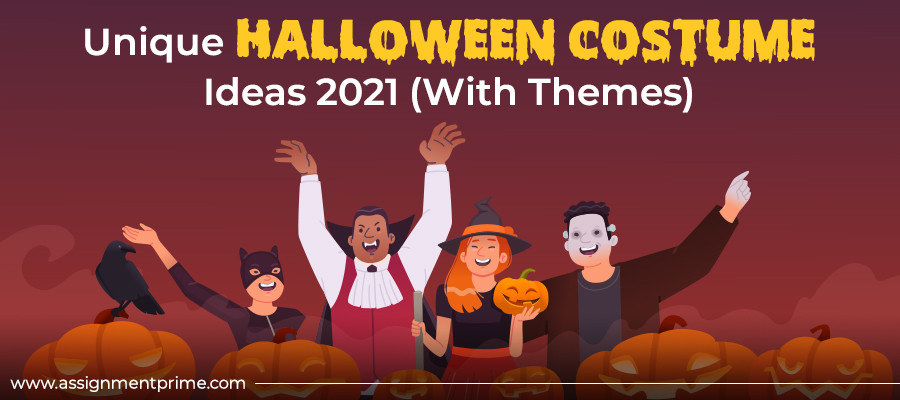 So it is that time of year when you have the most important question coming towards you, "What are you wearing this Halloween?". Being in a college or high school, there are so many factors that bring your personality to life, and your participation in such activities plays a crucial role. Halloween theme parties are a huge hit among students, and if you want to create an impression, you must not only stay present but also bring your A-Game in terms of your outfit. For that, you need to come up with some great Halloween costume ideas.
While students are often creative in thinking about what to wear, the event takes this question to a whole different level. You not only have to dress up, but you have to carry yourself like the character that you have decided to play. There are times when you feel blank and have no clue about what you are going to do. If you face the same blackout while coming up through these issues, make sure you read this blog as it has the 5 best ideas to help you slay in your party.
If you can not think under the pressure of your pending assignments, do not worry about them. In this blog, you will also learn about exciting offers in assignment help services, which means Halloween costume ideas & discounts on assignments, all in one place! It does not get any better than this! Let's begin!
Legendary or Something Scary? How to Make Your Decision?
For every Halloween, the themes always stay identical. You either have to dress up as some movie character or a scary ghost. Sure, you have options to choose a movie star and represent their style in reel or real life. But then again, it is up to your decision. It is the very first thing that you will come across while brainstorming for Halloween costume ideas. The designs and accessories are secondary. Firstly you have to understand your preferences. Do you want to go like everyone else, scary and ghostly costumes with spooky make-up, or do you want to show up as a legendary character from a movie, book series, or TV series for that matter?
So how do you make this decision? Well, you can follow 3 approaches to simplify decision-making. These include -
Go As SomeoneYou Admire- Like Robert Downey Jr.'s style? How about dressing up like him? Did the Joker from Batman take you by the storm? Well, you can do that to your colleagues too! The choice of going as someone you admire is the most common yet most attractive one. You have all the information about the character, you know how to carry that personality, and the best part, you enjoy every bit of playing the character. Not to forget, the pictures are always delightful to look at!
Match with a Friend- going to the party as a group has its perks. You can match with what your friends are following. The only downside with this approach is that the unique factor is gone from your costume. However, sometimes if you go in as a couple as something as interesting as Jhonny Depp as Jack Sparrow and his lovely parrot, you get complete marks on creativity, and everyone appreciates your Halloween costume idea.
Mix them Both!- Use a horror film character or a character that looks frightening from a movie of your choice. It never goes wrong, as some characters have become the definition of Halloween. You can stand out by giving those characters your touch without going out of the way!
These 3 approaches will help you decide on your costume. Try to dedicate a few hours to look for ideas online, as the resources never let you down in terms of quality. However, they are already taken by other students as everyone needs an idea before choosing their apparel.
If you need something unique to make your costume stand apart from other witches and ghosts at the party, the next section holds 5 Halloween costume ideas that might be of use. Make sure you do not miss it!
Finalizing Your Halloween Outfit? Here are 5 Spooktacular Ideas!
After knowing what type of costume you want to wear, it's time to find ideas. You will find posts that will share 50+, and some might go 100+ ideas, but the majority of them have been repeated thousand times, and thus they are of no use. To help you save time and trouble, here are 5 Halloween costume ideas that will help you bring out your best at the party! Take a look!
Zombie Costumes (Preferred For Groups)
If you have chosen to go as a group, choose this idea and let the world know when you and your friends walk into the party. Dress up as half-dead zombies and scare the rest of the individuals. You can include masks to look identical and scare people with your multiple presences.
Celebs Gone Bad!
Dressing up as your favorite celebrity but with a twist! What would happen if Beyonce became a witch? Or Tom Cruise from Mission Impossible series turned into a ghost? The possibilities with this idea are endless! Choose your celeb and start getting ready.
Dad Men Return!
The demise of our favorite artists is always a pain in our hearts. This pain can turn into a superb Halloween idea! Walk into the party dressed as Michael Jackson's spirit with a pale face and scratched forehead. It is all enough to give goosebumps to your friends!
Spooky Cartoons
Sweet Mickey mouse from the clubhouse can also scare people if you can make him look scary. Think about it, people's favorite cartoon characters showing up in their frightful avatar! Cool idea right? Well, it's all yours to use!
Scary Professionals!
With the type of pandemic that we have seen in the past years, you know that doctors and nurses served the nation to their capacity. You can turn those saviors into hounds for your costumes. Dress up like pilots, nurses, firemen with nasty scars and unbelievable scary looks, it is going to be a hit at the party!
These five spooky ideas are enough to help you stand out from the herd. Choose any of them, and you will not be disappointed! In case you feel you can not do it yourself with all the assignments to finish, do not worry. Assignment Prime is bringing discounts on assignments for you. Check the next section for details!
Want to Save Money For Your Costume? Get Deals on Assignments Now!
These Halloween costume ideas that you have read above require time, effort, and above all money. In case you are low on all three of them, we have amazing offers for you! This Halloween, get the best grades and look perfect with Assignment Prime! Use these ideas to design your look, and assign your documents to the Ph.D. writers so that you can enjoy the festival to the fullest!
But what about money? Well, save extra Dollars with Our Exclusive Halloween Offer! Get up to 30 % Off (25% flat + 5% via app), all you have to do is use coupon code HALLOWEEN when you check out! Yes, this code is valid for all the orders and services, from dissertations, to assignments! So what are you waiting for? Grab the opportunity now and enjoy discounts on assignments!
Good luck! & Happy Halloween!
You may also like to read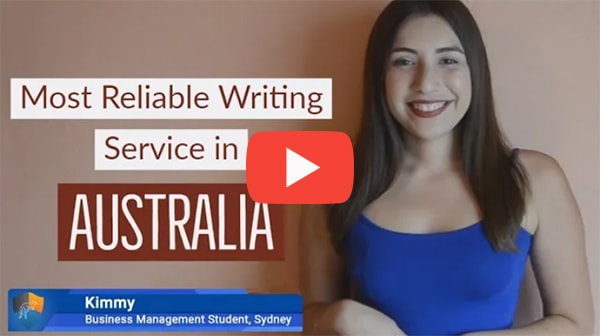 FREE Tools
To Make Your Work Original
FREE Features
Topic Creation

Outline

Unlimited Revisions

Editing/Proofreading

Formatting

Bibliography
Get all these features for
USD 84.3FREE