24 Oct, 2019
1758
Best Halloween Costume Ideas 2019 for College Goers Inspired by Celebrities
Spooktacular DIY Halloween Costumes Ideas from Celebrities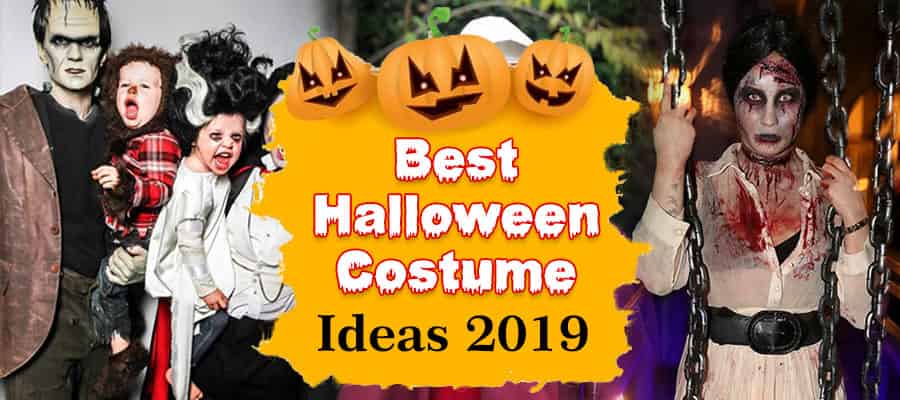 "When black cats prowl and pumpkins shine,
When shivery shivers run down your spine,
When ghosts and goblins ring the chime,
Beware and be scared – it's Halloween time!"
The countdown is on...Halloween 2019 is just in the offing. From kids to adults, everyone is going overboard with the preparations. People are busy decking out their home in orange, purple, and black with a couple of carved-out pumpkins and a ghost or two placed in some corner and Halloween-themed knick-knacks littered everywhere. The smell of Halloween delicacies is in every nook and corner and the planning to scare the living daylights out of someone is in full swing.
Apart from all these preparations, the trickiest one is to deciding on or creating a costume that can give you all the Halloween feels. For those who haven't bought or decided on a spooky costume yet, here are some best ideas inspired by celebrities all around the world. Whether you are looking for spooky, sultry or just silly outfits, this blog has rounded up the best celebrity Halloween costumes that can give you an amazing dress-inspiration. So, turn your creative side on to design an amazing costume and nothing can stop you from having a spine-chilling and thrilling time. Let's begin.
Celebrity-Inspired Halloween Costume Ideas for Your College Party
1.Ariana Grande- Sexy Santa Outfit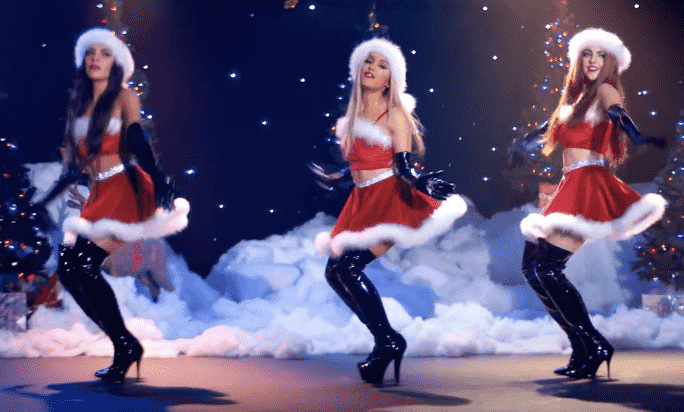 This Grammy-award winning singer is not only known for her wide range vocals but for her sexy and sultry Halloween costumes every year. Her Plastics' "Jingle Bell Rock" dance scene is one of the most famous in which she dressed up like a Sexy Santa. Dressing up like Christmas on Halloween may seem a bit odd to you, but trust us, it's gonna look so grooool! You can easily get this outfit from any store. It is available on Amazon for just $13. You can even try your hands on it to add your own sultry flavor.
2.Kendall Jenner- Fembot from Austin Powers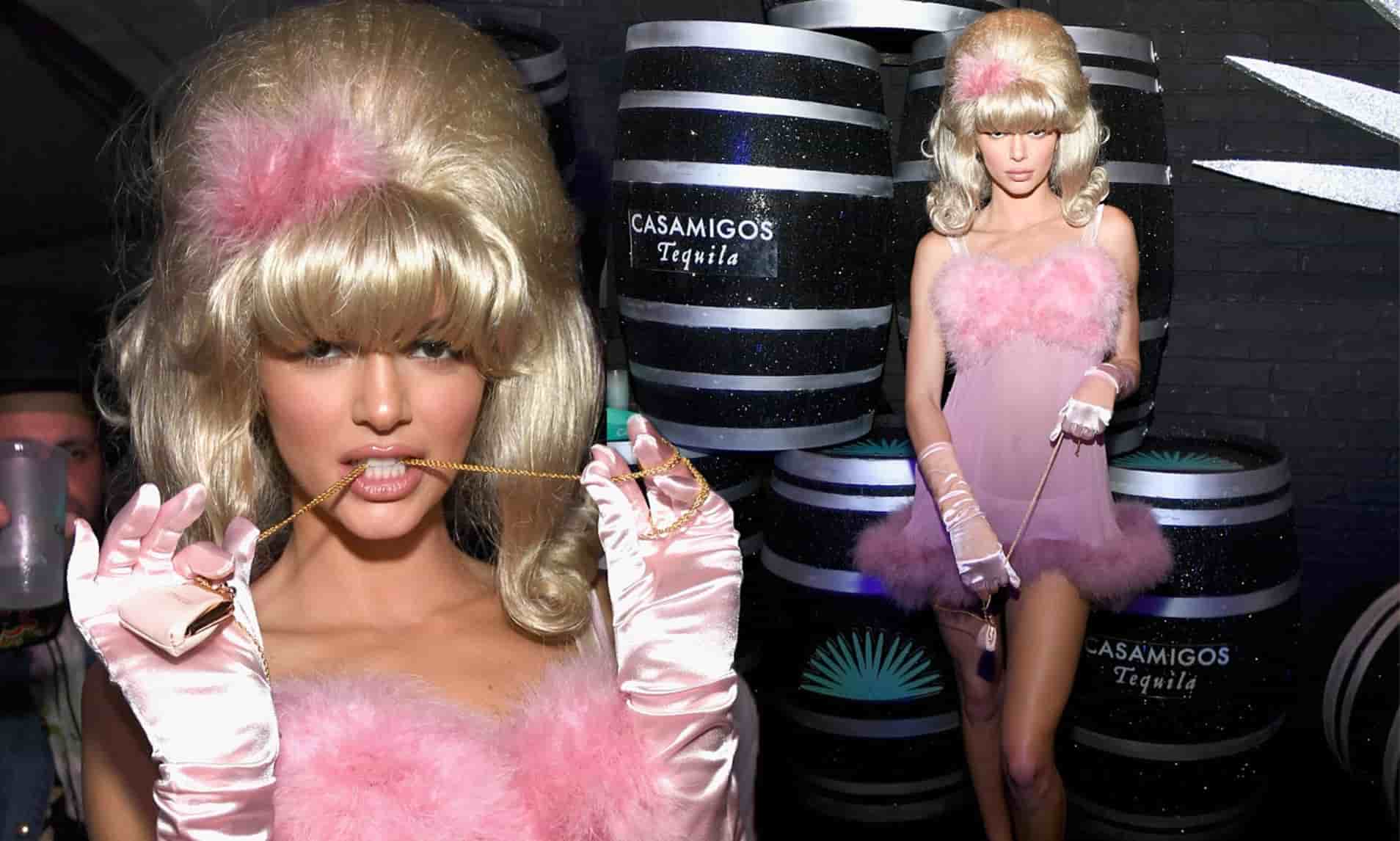 When Kendall Jenner dressed like a Fembot from the first Austin Powers series for Casamigos Halloween bash at Catch Las Vegas in 2018, all eyes turned to her. Wearing a see-through slip dress and sky-high blonde wig, the supermodel was looking shagadelic. If you are planning for a look that can make people swoon over you, then go for it, without a doubt! All you need is a pink lingerie dress, a fur trim around the hem and on the chest, a pair of lacy undies, light pink gloves, a pair of fur-trimmed heels, and a teeny pink purse. You're all set to shag, baby!
3.Heidi Klum & Tom Kaulitz- Fiona & Shrek from Shrek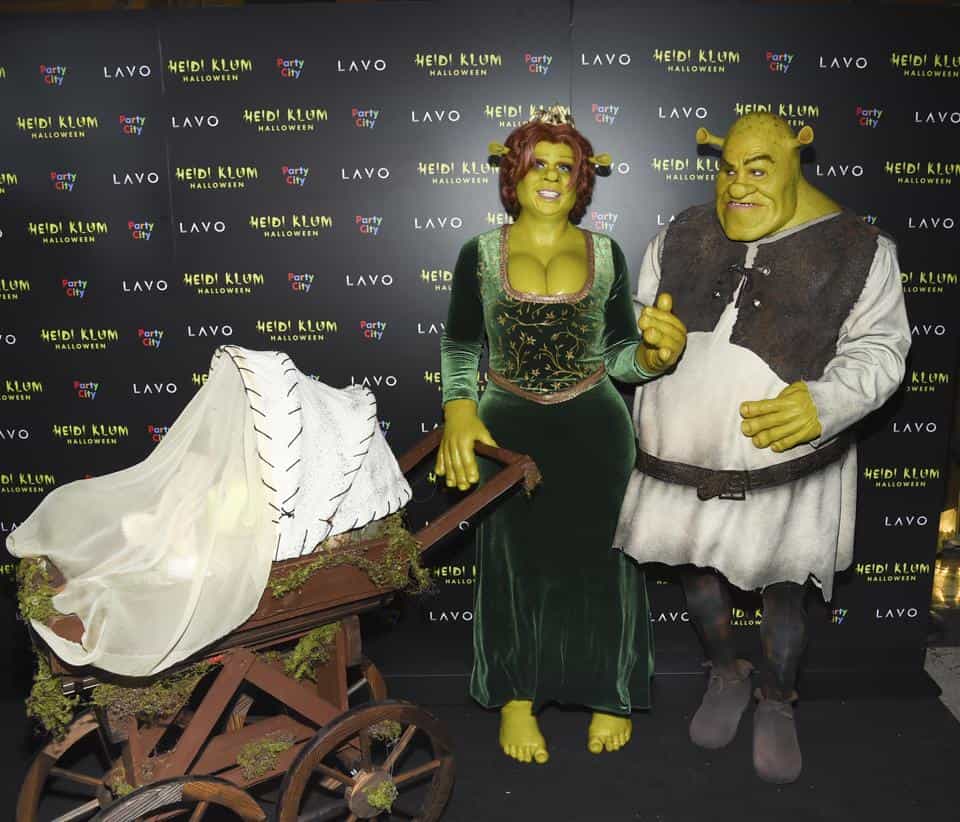 Heidi Klum is the undisputed queen of Halloween who always leaves people in awe with her over-the-top and creative outfits. She has been Lady Godiva, Cleopatra, a 95-year-old woman, and even a vampire in various Halloween parties since 2000. But she took her Halloween costume to another level when she and her boyfriend, Tom Kaulitz decided to step out as Fiona and Shrek from Shrek in a 2018 Halloween Bash. The couple arrived in a Shrek-inspired carriage and carried a crib of orge babies to complement the look. If looking cute and fluffy this Halloween is in on your mind, then arrive as Fiona along with your boyfriend as Shrek.
4.Zac Posen- Willy Wonka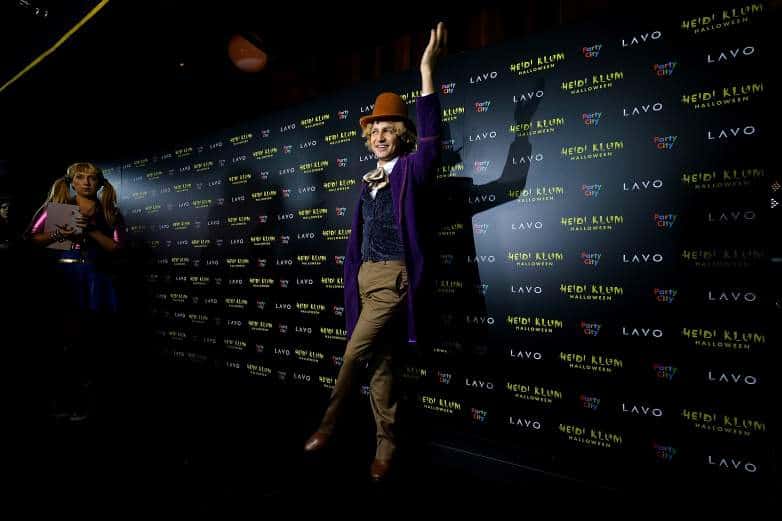 Willy Wonka, the owner of Wonka Chocolate Factory is undoubtedly one of the most loved fictional characters of all time. He appeared in 1964 children's novel Charlie and the Chocolate Factory and then again in its sequel Charlie and the Great Glass Elevator. In a 2018 Halloween party, the famous American designer Zac Posen suited up as Willy Wonka and looked extremely charming. You can dress up as Willy Wonka and organize games like hiding five golden tickets in the chocolate bars. The one who gets the most will then be rewarded. It would be a hell lot of fun.
5.Kat Graham- Stanley Ipkiss from The Mask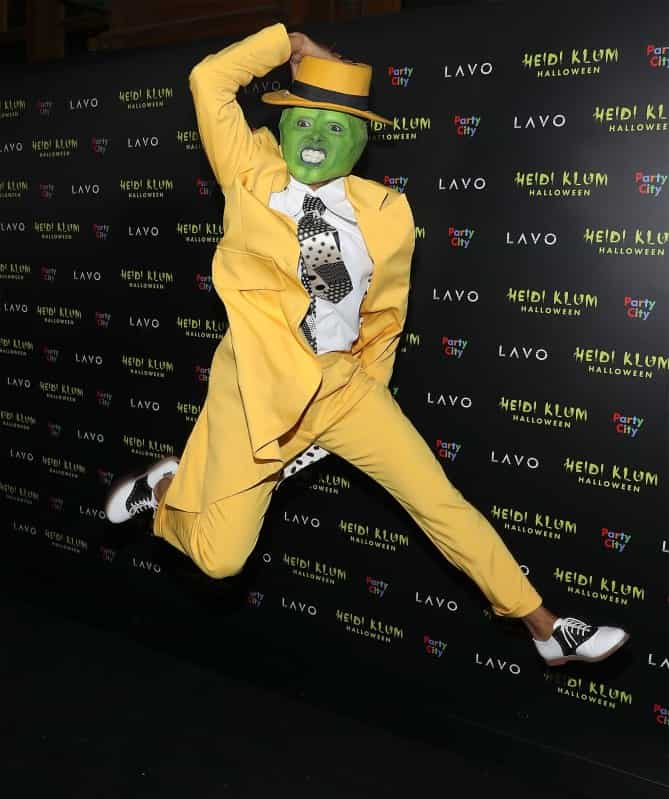 Actress Kat Graham, best known for her role as Bonnie Bennett in The Vampire Diaries, stepped into Heidi Klum's Halloween event in New York as Stanley Ipkiss from The Mask. She wore the iconic yellow suit from the movie and completed the look with a yellow feather donned fedora. By dressing up as the mischievous zoot-suited gangster, you can add a lot of naughtiness and playfulness to your college Halloween party. The best part is that it's super easy to create this outfit.
These five Halloween costumes donned by the famous celebrities were our top picks. A few other creative Halloween costume ideas are Winnie Harlow as RuPaul, Lily Rose Depp as a ringmaster, Harry Styles as Elton John, Alexa Chung as a Mermaid, Alessandra Ambrosio as a Devil, Kim Kardashian as a Skeleton, Rihanna as a Teenage Mutant Ninja Turtle, Alessandra Ambrosio as an Alien Cat, and last but not least, Lady Gaga as an Egg.
Choose any one of them, and be the life of the Halloween party. Don't let the assignment writing stress ruin your festive mood and occupy your time. Just ask our experts to do the task for you so that you can invest all your time in Halloween preparations and become the center of attraction. Call us right away to hire our adroit online assignment writing professional! Happy Halloween!
FREE Features
Topic Creation

Outline

Unlimited Revisions

Editing/Proofreading

Formatting

Bibliography
Get all these features for
AU$ 121FREE

×
Due to the impact of
COVID-19
outbreak on economy, we are dropping our prices by
upto 50%
to help you. You can also face slight delays in response time of call answering, chat support and email replies but no delays in assignment deliveries