CHCCCS015 Provide Individualised Support Assessment Answers
14 Sep 2022
1525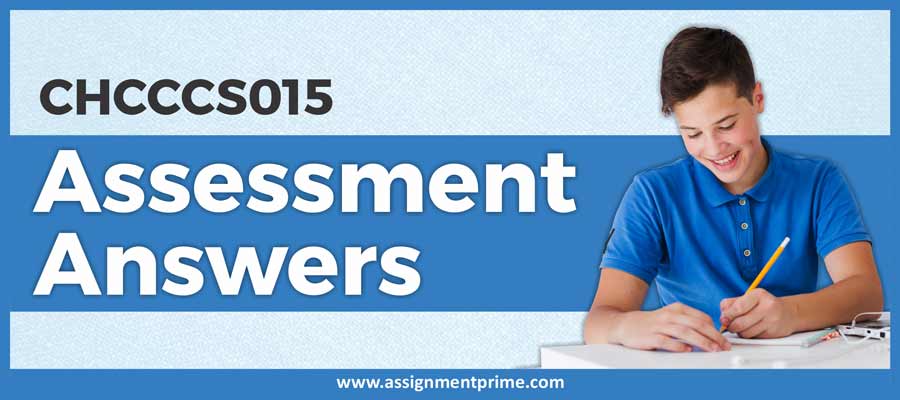 Table Of Contents
In Australia, there is an immense scope of nursing courses. Many students pursue this course and study various units of this subject. Being a nursing student, they have to play several roles. Also, they have to adhere to an individualised plan for a patient for its recovery. There is a course in nursing - CHCCCS015 provide individualised support assessment answers for the students who are interested in providing a safe and healthy environment for the patients. It is a unit that imparts the essential skills & knowledge to work according to the individualised plans. It is the core of the subject, and students face issues while writing the assessment answers. It is the main reason they ask for CHCCCS015 assessment help. Are you also one of them? If yes! Then no worries, as Assignment Prime is the one-stop solution for all your queries. The experts cover all the nursing topics here and provide academic assistance at their best.
To know more about the CHCCCS015 unit, read this blog, and get the best approach to solve its assessment answers.
You may also like : Chcece006 Assessment Answers
What Is the Importance of CHCCCS015?
Being a nursing student, you need to understand the components of the CHCCCS015 unit. To write this unit effectively, you have to know the proper knowledge of each associated topic related to this unit. The major elements that you need to grasp before writing the assessment answers. There are many individual sections related to this course, as it supports in developing an environment that makes the patient healthier. In the CHCCCS015 unit, a student plays the role of either direct or indirect supervision in the context of health or community services.
Being a nursing student, you need to understand the three main assessment answers to be included in an academic paper while writing.
Let us have a look at each assessment and discuss how to answer them accurately.
3 Main Assessments of CHCCCS015
For a nursing student who has enrolled in this unit, three assessments needs to be cleared to pass the course successfully. The Assignment Prime consists of experienced writers who provide top-notch quality nursing assignment help to several students on these assessments.
Let us take a read!
Assessment 1: Underpinning Knowledge Questions
The first assessment tells about the foundation knowledge question. In this, students are being tested based upon the individualised support. There are several questions related to the assignment, and you have to answer them as per your knowledge.
What are the rights to receive human care and treatment?
What is the confidentiality of health records?
How to procure a copy of fees and other charges related to patients?
What about the legal requirements associated with the treatment?
What are the alternatives to care and health facilities?
Assessment 2: Research Work/Case Study
The second assessment is all about the research work or a case study. You need to match the scene with the analogous ethical issue. There are some ethical considerations, as follows:
Confidentiality
Dignity of risk
Discrimination
Mandatory reporting
Work role/boundaries
Duty of care
Assessment 3: Simulation/Workplace Observation of Practical Skills
The final assessment task is rolled out to students to test the knowledge of the performance elements. It is about CHCCCS015 provide individualised support assessment answers III. Students are expected to play a part in a script while observing the situation in the workplace. They get a chance to showcase their skills through clear vision about the assessments.
It will be easy if you understand every concept of this topic. Now, let us take a read to know about the mandatory concepts of CHCCCS015 assessments. It will help you begin with your assignment writing on providing individualised support.
Concepts of CHCCCS015 Assessment Answers
While writing the CHCCCS015 assessment solutions, you have to clear the concepts that may lead you to the mind of confusion. So, to avoid all the misconceptions, here is the list that you have to keep in mind while writing the academic paper.
Let us take a look.
(A) Work role boundaries
(B) Confidentiality
(C) Risk management considerations
(D) Discrimination
(E) Legal and ethical requirements
(F) Principles of person-centered practice
(G) Health professionals and supervisors
(H) Service delivery models
(I) Dignity of risk
(J) Factors affecting people who require support
Among an enormous tarn of ideas, these are the essential ones that are mainly asked in the assessment tasks that are mostly rolled out to students. Our professionals of nursing assignment help have delivered quality academic assistance in all of these topics that have made the process of writing these assignments easier for students.
Now, when you got the imperative concepts of CHCCCS015 assessment answers, it will be a piece of cake to draft the academic paper. In case you struggle with the assignment writing, then you have to reach the best service provider.
Take a further read to fade your stress.
You may also go for Chcece007 Assessment Answers
Why Choosing Assignment Prime Is a Perfect Choice?
Are you struggling with CHCCCS015 provide individualised support assessment answers and unable to get the proper solution? Then don't hesitate to avail the help of experienced professionals from Assignment Prime. Our experts always give their best shot whenever it comes to assignment writing. The service providers will surely help students considering all the factors such as original content, the team of certified writers, topic selection, on-time delivery, a well-written introduction, Plagiarism report, reasonable price, and unlimited revisions. They ensure 100% satisfactory solutions by providing nursing assignment help. So, what are you wondering? Quickly grab the brilliant features and services of Assignment Prime. Don't waste time to think and place your order for assignment writing promptly to get higher grades in the academic paper.
More Like This: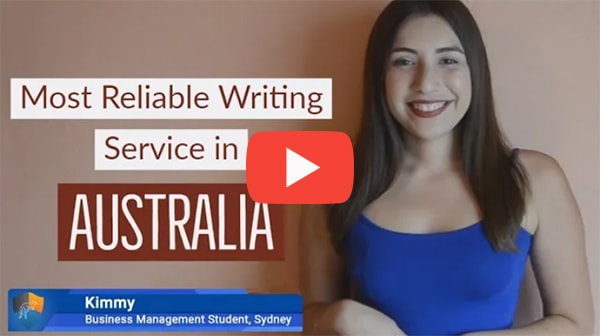 FREE Tools
To Make Your Work Original
FREE Features
Topic Creation

Outline

Unlimited Revisions

Editing/Proofreading

Formatting

Bibliography
Get all these features for
USD 84.3FREE