Avoid Plagiarism in Your Research Paper Like a Pro! 3 Effective Ways
14 Sep 2022
525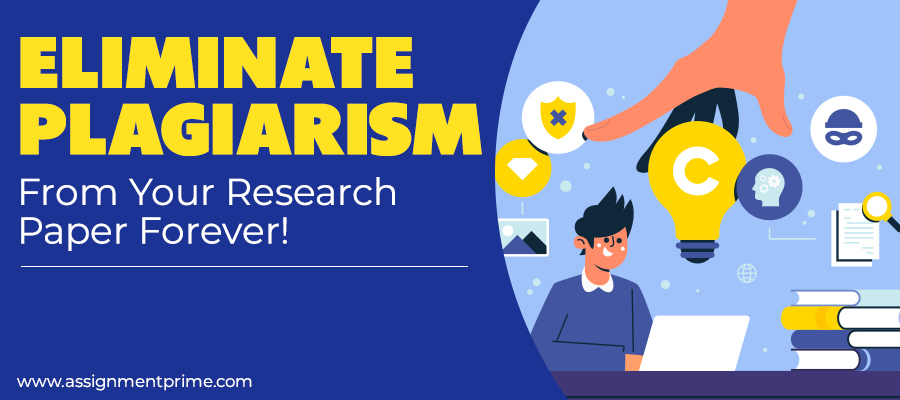 Table Of Contents
Writing a research paper is a thing of pride and honor for a lot of students. It is like getting an opportunity to show how capable you are in front of the entire world. Scholars state that the feeling of publishing their first research paper remains unmatched to date. If you have made it to the position where you will be contributing to the community with a paper, it is nothing less than an occasion for you. Congratulations. But the real struggle will begin now! You see, a research paper is not similar to other academic papers that you have submitted so far. There was a scope of skipping things in them as they were meant for performance analysis, but now, this paper of yours might become an important part of the history. It may someday serve as a references study for a budding scholar, and that is why you can not mess around it.
There are so many things that you will have to take care of. Proper research, the language of writing, and other curation-related tasks being a few of them. But you are already familiar with the basics as you have made it here. However, there is one thing that might bother you, plagiarism. Yes! When your source of content comes from research, there are chances that some content looks plagiarized as technically your subject of research already exists!
In this blog, let us look at how you can avoid plagiarism in your research paper and make the most out of it. Let's begin with why is it important to worry about plagiarism while doing research?
Why Worry About Plagiarism in a Research?
Many of you might be under the impression that there is no need to worry about plagiarism as you have done all your research on your own and curated the paper without copying a single sentence from any source. Well, this may come as shock but not everything that you write is original. There is always a chance that someone has already written the same sentence as you. It is because of the limited vocabulary and specific terminologies used in the field. There are only finite ways to frame sentences, and sometimes, your work might match any other individual's existing paper, which may be counted as plagiarism.
Another reason is the influence of study. Being humans, we all tend to get influenced by things we keep around us. If we hear a fancy word or phrase, we try to use it in our language as well, and this effect may cause plagiarism in your paper. But how? The straightforward answer is the research process. When you read a lot of authors, your brain starts forming sentences just like theirs. You might try to rephrase them, but still, you end up using a few phrases. Unintentionally or intentionally doesn't matter as it results in plagiarizing your work.
You are already familiar with the consequences of plagiarism, and they get worse when found in a research paper. All the reputation goes down the drain if a single sentence is copied, so yes, you must worry about plagiarism in a research paper. How to avoid it? Well, to know that you have to read the next section.
3 Ways to Keep Plagiarism Away From Your Paper
Knowing the consequences and how your work might get plagiarized might have scared you a bit. There is no need to be afraid, as our experts have brought you 3 effective ways that can help you avoid plagiarism once and for all. Without wasting any time, let's jump right into it!
Take Care of Citations - One of the basic mistakes that students make is to undermine the references and citations. A single mistake in citing makes the content plagiarized as there is no proper source mentioned. As a result, the reviewing committee holds your paper for plagiarism. To avoid this from happening, double-check your citations and make sure you mention the sources properly.
Scan for Plagiarism- Never think that there is no chance of copied content in your work. Always run a mandatory plagiarism check on your work. You can use the reliable plagiarism checker that we offer for free on our website and get the best results. It will help you realize how many sources your content matches and whether it is acceptable or not.
Paraphrase More- Even if you want to use a sentence that is crucial for your paper, make sure you paraphrase it in your work. Researching is hectic, and there are times when you highlight a few lines from sources and then use them in your work. Always use them after paraphrasing. This helps you to present your point without subjecting your document to plagiarism.
Implement these three ways in your work, and you will have enough to stay protected from plagiarism making a way in your document. Implementing them is not easy. You need to be sure of a few things. The tool that you use for screening your work must be reliable. A plagiarism checker by Assignment Prime is the best one to rely on. Also, keep track that you do not use the same resources repeatedly as it might bring redundancy in your papers.
Can't handle all of it? Don't worry, we have a solution for that too! Just read the next section.
Plagiarism Getting Out of Hand? Let Experts Takeover!
If you feel that you will not be able to finish your paper and then apply these three ways in your process, you can ask our experts to help you out. Assignment Prime is the leading name when it comes to assisting students with academic issues, and plagiarism is one of the biggest factors. We receive hundreds of requests to resolve these problems from an individual's paper, and we do it without breaking a sweat!
If you want any type of assistance with your paper, you can also avail research paper help from the best scholars simply by ordering from our website. They take care of everything and ensure that your document is free of errors. Feel free to reach out anytime as we are available 24x7
Plagiarism is a serious issue, and you must take it with utmost concern! Use our free plagiarism checker tool to eliminate the issues now!
Related Blog
Unintended Plagiarism: A Threat to Every Hardworking Student! {Solution}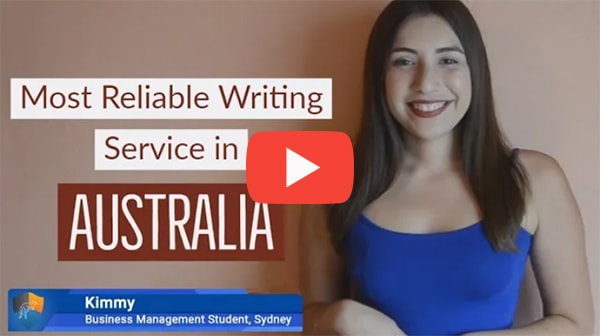 FREE Tools
To Make Your Work Original
FREE Features
Topic Creation

Outline

Unlimited Revisions

Editing/Proofreading

Formatting

Bibliography
Get all these features for
USD 84.3FREE