Unintended Plagiarism: A Threat to Every Hardworking Student! {Solution}
19 Oct 2021
608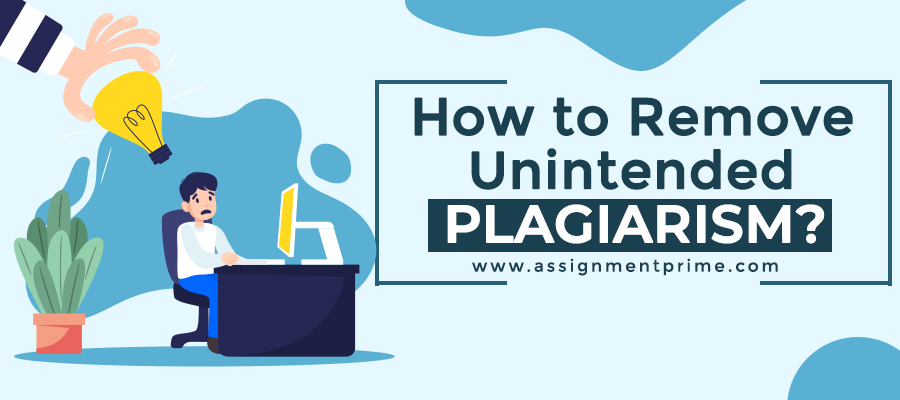 Table Of Contents
Have you ever faced the situation when you had written every single word on your own, but your document still had shreds of copied content in it? If yes, then you must be familiar with the concept of unintended plagiarism. No one wants to copy other authors' work and include it in their document. Especially after learning the consequences of plagiarizing content from a source. Then why does it happen? Well, that is what unintended plagiarism is all about! In this blog, let us take a deep dive into understanding this type of plagiarism and how you can stay away from it without hampering the way you work.
You might be familiar with our plagiarism checker tool. If not, you should know that we provide a tool that scans your entire document and tries to find out if it matches any other source. You must know about it because it will be used later in the blog. The journey of identifying unintended plagiarism starts with the tool, so it is an unavoidable part of the blog.
Now that you are familiar with it, let us begin by understanding what this type of plagiarism is and what are the main reasons behind it.
What is Unintended Plagiarism? Why Does it Happen?
There are times when you find a piece of literature that you like and you decide that you will someday use it in your work as a way of showing respect to the author. While you aim to present the idea in your words, mistakenly you end up using a sentence or two from the author. Sure, you might write it on your own without looking into the sources, but your memory tricks you to write the same phrases you read during your research. You do not even realize, but you have just plagiarized your work. It is called unintended plagiarism. Thousands of students suffer from this issue as they do not realize their mistakes and end up submitting plagiarized documents.
The reason behind occurring of such a type of plagiarism in a document is nothing other than carelessness. Students should keep in mind that the document deserves to go through all types of tools before submission. Using a plagiarism checker helps in identifying the sentences that are copied so that they can b changed accordingly. Students skip the step, and when the teacher runs the exact test, the documents fail to impress them.
Another reason why this type of plagiarism makes the way in your document is that every individual has a similarly limited vocabulary. Students often skip reading exercises which limits their writing skills to a set of terminologies and phrases. Due to this, a large amount of content that the majority of students write seems identical.
So, what can you do to avoid it? Well, the experts have found the remedy to help you out, know it by reading the next section.
How to Avoid Unintended Plagiarism? The Expert's Remedy!
Unintended plagiarism occurs when students try to work without taking care of how they curate the content. The sources matter, the way of writing matters, and the ability of a student to utilize available resources matters. Those who suggest that avoiding such plagiarism is impossible as there will always be a chance that your work matches someone else's have never tried to make their content unique.
Take a look at the following ways suggested by experts to avoid unintended plagiarism -
Keep Track of the Resources You Refer
Using the same references over and over makes your way of writing redundant. It might be possible that your new assignment matches your old one just because the base of your document has been the same. You should keep track of the resources that you have used in the past and avoid using them in the future. It will help you explore new writers of your field that may produce good content.
Always Apply Plagiarism Checker Tool
Once you have written your document, make sure you run it through the plagiarism checker. It will give you an idea about whether what you have written is good to submit or needs work. You can easily find sentences that are similar to pre-written documents so that you can either remove them or change them for good.
Never Use Your Outline As It Is
The mistake that students often attempt. While researching, students note down the key points that they want to include in their work, and sometimes, they tend to use those exact sentences in their work. Without realizing that they might be copying someone's work, they use the extract, and thus the entire document is ruined. Keep this in mind, and never try to include a sentence from your outline. That is just for your reference. If you feel that something is really important, cite the source or paraphrase it before use.
These 3 ways can help you avoid unintended plagiarism. It is the remedy designed by experts with years of experience. You can rely on them without doubt as thousands of students have shown their trust in them. When you implement these, you will make a lot of changes in your work so, make sure you are ready to play with your document.
Tired of Making Changes? Experts Can Help You Out!
The process of making your work original can be hectic. We understand that there are so many things that you have to complete. What should you do? The best approach is to keep writing your document without worrying and then scanning your work with the plagiarism checker tool to make the appropriate changes. The tool that we offer is a reliable alternative to whatever you are using right now. It shows detailed results, sources, and the best part is that it is free!
If you feel using a tool extends your time, you also have the option of getting your document written by an assignment writing service expert. It is a more accepted service as students prefer getting their documents delivered to them. We also deliver free quality analysis report to ensure you that your document is free of errors and is hundred percent unique. The choice is yours!
Unintended plagiarism is more lethal than it seems. While some professors might give you a benefit of the doubt, the majority of them will reject the document, and you don't want to! Make your decision wisely and eliminate any discrepancy from your work, right now!
Related Blog
Avoid Plagiarism in Your Research Paper Like a Pro! 3 Effective Ways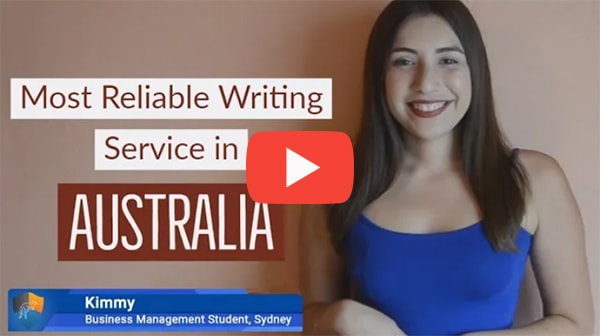 FREE Tools
To Make Your Work Original
FREE Features
Topic Creation

Outline

Unlimited Revisions

Editing/Proofreading

Formatting

Bibliography
Get all these features for
USD 84.3FREE