How to Write Hospitality Assignment Guest Welcoming Letter?
18 Dec 2020
1800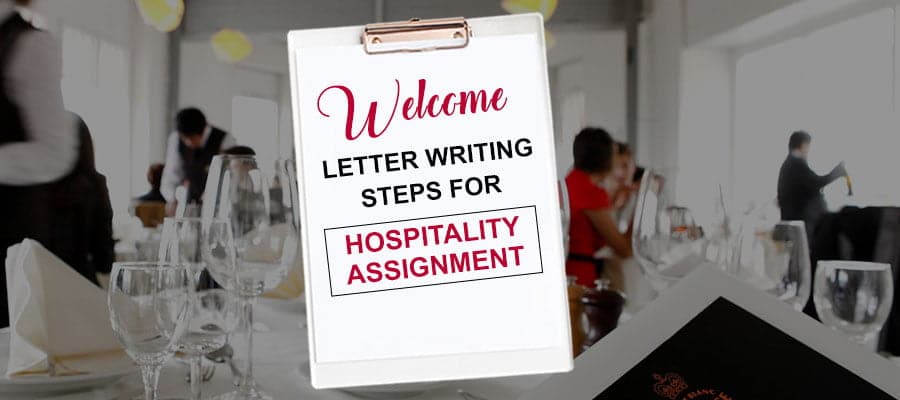 "Once a kid, as innocent as you, was happily dancing while returning from the school. His face was glowing with happiness. Not only he, but other kids were happy too. Are you thinking about what made their faces glow? Well, the most awaited time of the year was around the corner. Well, Christmas and New Year vacations were about to start. What can be more exciting for a kid than holidays? Nothing. Then, on reaching home he requested his parents to plan a family trip to London. His parents accepted his request, and soon they flew to his dream place. On reaching there, they checked in to a prestigious hotel. When they reached the reception to get their room keys, the hotel staff handed his parents a letter. They read it with joy. The kid got bewildered, he thought "What is this document that made my mom dad so happy?" Well, soon he forgot about that and after enjoying the holidays returned to his normal routine. Then, the years went by, and the cute little kid grew up into a youngster.
On growing up, he chose hospitality management as a career and that letter came back into his life. How? Well, the professor assigned him the task of writing it for the assignment. Now, once again he is pondering in confusion "What this letter is and how is it written?"
Is the above story somewhat familiar? Oh! Is that confused kid you? Is this the reason why you need hospitality assignment help? If yes, then congrats on meeting us. Wondering what is so great about us? Well, we will clear all your confusions through this blog. Let's begin by answering the question, "What was that letter?"
That letter was a welcoming note from the hotel to its guests. Its purpose was to acquaint them with the various services that they will get in the hotel and encourage them to visit it again.
Now that you know what it is, let's move on to our main agenda, i.e., "How to write it for the assignment?" Well, composing it is not rocket science. All you need is a step-by-step guide to compose it perfectly. The next section will provide you the same. Therefore, go through it with the utmost attention.
Have You Read This: How to Define a Personal letter Format? Explained by Aussie Writers
How to Write Guest Welcoming Letter for Hospitality Assignment?
Without wasting your valuable time, here we straightaway share the steps to write the welcoming letter for the assignment. Give them a careful read.
Step # 1 Plan and outline
Well, planning and outlining is inevitable for composing an impressive welcoming letter. Therefore, the first step of the process is to sit for a moment and think about how you are going to complete it and make its outline. Perform this step with the utmost seriousness as it is the founding stone on which a magnificent assignment will be built.
Step # 2 Write the opening
After planning and outlining, now is the time for action. Pick your weapon, i.e., pen, and begin with writing the letter's opening. The welcoming letter starts with a salutation to the guest. For example, you can greet the guest by saying "Dear Guest."
Step # 3 Give a warm welcome
Now after greeting the guest, the next step is to give him a warm welcome to the hotel. Compose a short and sweet note for welcoming him or her. For example, you can write, "We welcome you to the Royal Palace Hotel. We assure you that we'll serve you to the best of our ability. We hope your stay at the hotel turns out to be a memorable experience that you can cherish forever."
Step # 4 Acquaint with the services
After warmly welcoming the guest, the fourth step is to acquaint him/her with the services that the hotel will provide. Therefore, give a glimpse of what he'll get from his stay. For example, you can mention a meal facility, sightseeing assistance, shopping facilities, etc.
Step # 5 Offer the guest assistance
What if the guest faces any problem? Where will he go? Who will he speak to? These are some of the questions that trouble the guest's mind. Therefore, the next step is to assist him through the letter. You can write, "In case of any problem, feel free to contact our general manager. He will be pleased to address your queries."
Step # 6 Give the letter a closing
Now you can breathe a sigh of relief. Why? Well, this is so because you have reached the last step of welcoming letter writing. Now, you need to give the letter a closing by thanking the guest for taking his time out to read the letter. Along with this, do not forget to mention your name & designation at the bottom corner.
We know hope, after going through the above-mentioned steps, the once confused kid, i.e. you can easily draft the letter for his hospitality assignment. But, if you do not agree with us and need more assistance, then contact us for the best assignment writing services without hesitating even a bit.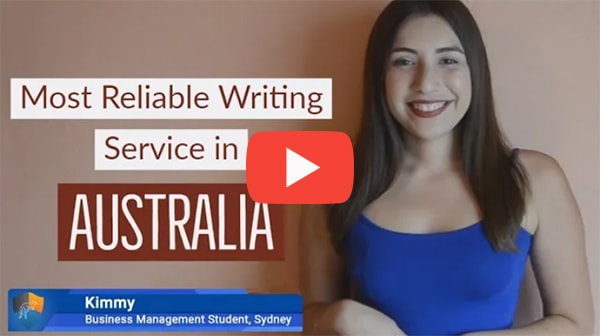 FREE Tools
To Make Your Work Original
FREE Features
Topic Creation

Outline

Unlimited Revisions

Editing/Proofreading

Formatting

Bibliography
Get all these features for
USD 84.3FREE