How to Define a Personal letter Format? Explained
09 Sep 2022
2013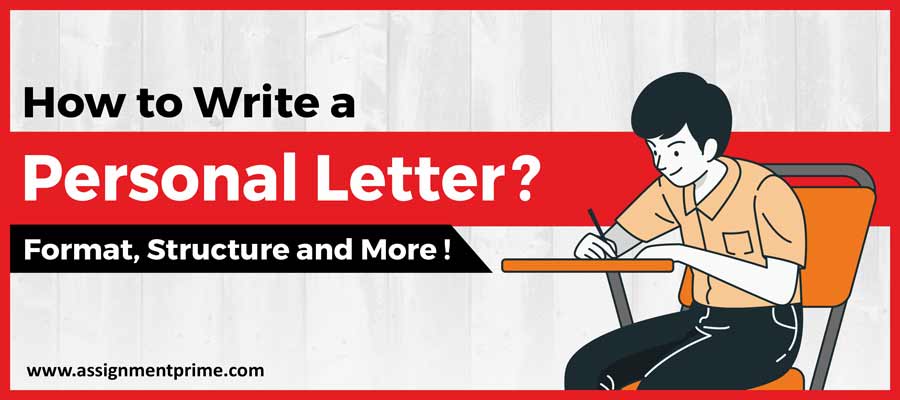 Remember the good old days before the era of smartphones? Before machines took over the entire human fraternity, letters were considered to be the foundation of healthy communication. No DMs, No WhatsApp, No blue-green bubbles can match the feeling of opening a creased, handwritten personal letter delivered after days of being written. No ping can match the anticipation of waiting for weeks just to receive a simple reply to your query. Where an entire generation was dependent solely on letters for quite some time, today's generation might not be familiar with a personal letter format. In fact, for today's generation writing a letter seems like a thing of the past. However, students who are pursuing their courses in various Australian universities with a major in English have to write personal letters as their assignments.
There are a lot of students who often feel that it is unnecessary to learn how to write a personal letter, but believe it or not, having a sense of writing can help you a lot with your career. There is no doubt in the fact that letters were, are, and will forever stay the most effective way of expressing feelings and conveying emotions to one another. If you are wondering why then you must try writing a letter to your friend or a special friend and see their reaction, sound like a plan? But wait do you know how to write one? Writing a letter is not an easy task, especially when you are unfamiliar with the concept of letter writing. The very first thing that you need to keep in mind while writing a personal letter is that it is not a normal text or mail that you can just type and send. There is a proper format that you need to follow and there are multiple elements in personal letter writing that have significance and are important to be understood in order to write an effective letter.
if you want to learn personal letter writing then it is your lucky day, as in this blog you will learn each and every possible detail that you could require to complete your letter. Let's get started!
This May Interest You: How to Write a Great Cover Letter That Can Land Your Dream Job?
Personal letter format | Why is it Important?
It is obvious that when you are working on a task, an assignment, or a particular project, there is always a predefined format that you need to follow to make your work neat and easy to be understood. The same is the case with personal letters, it is important to follow the format because there are a lot of elements and each element has a pre-defined place in the format. A personal letter has a lot of types and each of these letters serves a different purpose and for each type of letter, there is a different format that you need to follow. A personal letter format is an outline that can be used to write a letter and must include all the elements of it in a particular sequence.
There are a lot of elements that come together to form a personal letter format. Wondering which elements? Don't worry we have got you covered, just keep reading the blog and you will discover everything about the elements of personal letter format.
What are the important elements in a Personal Letter?
There are a lot of confusions on the internet as to which one is the correct personal letter format. If you have also seen multiple articles saying " personal letter format " and each one was different from another then maybe this blog is what exactly you are looking for. A correct personal letter format is made of the following -
Writer's Full Name & Address
This is the topmost section of a personal letter which holds your information so that your recipient knows the origins of the letter as well as it also comes in handy for the postman to deliver your letter back to you in case it gets lost.
Receiver's Full Name & Address
This is the obvious section that you need to include as it will contain the information about who this letter is directed to along with their address so that it can be delivered to them without any issue. The address should include all the necessary information such as Address code, landmark, House number, Floor number, etc. according to the requirement.
Greetings and Acknowledgement
Before getting started with your point that you want to convey you must convey salutations to your receiver as you might have also done with official emails that you right nowadays. It is important to convey your greetings to loved ones and salutations to your seniors as it is a way of paying respect or you can say it is the way of saying "Hello" in a written letter.
There are different motives behind writing a letter and you must mention yours in a single line called the subject of your letter. A letter should never be lengthy and that is why only point-to-point information must be included. Provide your recipient with a subject so that he can get an idea about your letter and what is the basis of it. Also, it is not a completely mandatory section of a personal letter as there is no pre-defined notion that a letter is only written with a specific purpose. There was a time when people write letters just to know other people's well-being.
Like any other writing, letter writing also includes a body section in which you include every detail about your objective and address your subject. Your main focus is to capture the attention of your reader and get them connected to convey what you want to. The section includes an introductory statement, the main body, and a concluding statement that you need to justify.
Signature & Name of Sender
With no digital footprint to be traced, there is no possible way to track a letter as anybody with your address could write it with anyone's name on it. That is why, once you have completed writing your letter, you must put your name and signature on it so that it can be authenticated by the receiver.
All these elements are a part of your letter format and must be written else the letter is considered to be incomplete. If you are looking for a personal letter format to complete your letter writing assignment then these elements are a must include. Also, keep in mind that you need to write all these sections precisely. Some of the students face difficulties in summing up their letters in limited words. If you want help with how to write a personal letter then keep reading as the next section is what you don't want to miss.

Students Also Look For: All You Need to Know About Persuasive Writing Techniques
How to Write a Personal Letter?
After getting a glimpse of the elements that you are going to work with, it is time to understand how you should approach the sections of your letter. All the elements used in the structure are pretty much self-explanatory as you already understand that you have to write an address in the address section! However, there is a big question mark on how to write the content in your letter so that it engages your receiver as well as solves your purpose with which you have written your letter.
To write an effective you must keep in mind the following things concerning their sections.
Commencing Statements - These are the initial statements of a letter that serve as an introduction to your letter. You must use these sentences to establish the motive of your letter and try to use attention-grabbing words so that your reader stays connected to your words and feels the empathy that you are looking for. This is an important section, so make sure that you do not waste any time of your reader in creating a narrative and come straight to the point.
Addressing Your Objective - After initializing your letter, make sure that you do not mislead the conversation and come directly to the subject. This is one of the biggest issues faced by the students as they don't understand how to jump directly to the point without establishing a context due to their habit of writing lengthy documents. You must address your subject properly without wasting a reader's time.
Explaining your Subject - There is no harm in providing your reader with some amount of important details that you believe are necessary to be understood by them to respond to your subject however you only have a few lines in your hands so make sure that you mention only important details that can explain your subject.
Concluding Your Letter - Once you have explained the subject of your letter, it is time to conclude it with some final words which will also include the necessary call to action that you want your receiver to take after reading your letter. It could be anything such as an invitation letter, a recommendation letter, or an official letter subjected to any sort of request fulfillment. Your conclusion must sum up the motive of your letter as well as should capture your reader's empathy towards the call to action that you have intended.
Note of Signing off - This is a two-line thank you note that you write after you have completely written your letter. These lines include thanks and other greetings for the family members of your reader.
These are the major aspects of a personal letter body that one must keep in mind while writing it. Students often wonder what to write in their letter and after reading this you must have got an idea of it.
Now that you have read this blog so far you are completely ready to write a personal letter to a friend, family member, or colleague. Personal letter writing is always a fun task so put your smart-phone aside and start experiencing the goodness of writing a letter. Though it is fun, keep in mind that writing a letter that is assigned to you by a professor is a different ball game altogether. You need to take care of all the elements, format, and other requirements given to you by your professor. To use this blog while working on any official letter, you can bookmark it ( we won't tell anyone).
Have You Read This: How to Write Hospitality Assignment Guest Welcoming Letter?
Modern Problems Require Modern Solutions! Personal Letter Writing Made Easy
Writing a personal letter is not less than a headache for students who are addicted to new-age texting and social media and as Twitteratis says, "modern problems require modern solutions" Assignment Prime has introduced a great way of getting personal letters written without breaking a sweat. It is understood that not every student can write as beautifully and as convincingly as others and there is no point in beating yourself up for things that you can't do anything about. If you are struggling with your letter format and feel that you won't be able to complete it on your own then don't worry as Assignment Prime's letter writing help can solve your problem.
Assignment Prime is one of the most trusted assignment writing service providers online with a whopping 99.3% client retention rate and has helped thousands of students with their personal letter format. Feel free to reach out to the experts at any point in time as they are available 24X7 for your help. So leave all your worries and ask our experts to "write my personal letter" today!
Recommended For You: Writing a Good Comparative Essay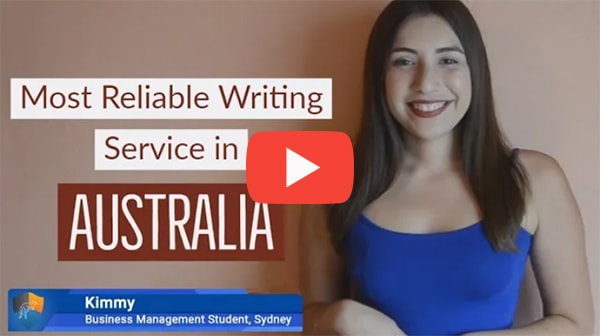 FREE Tools
To Make Your Work Original
FREE Features
Topic Creation

Outline

Unlimited Revisions

Editing/Proofreading

Formatting

Bibliography
Get all these features for
USD 84.3FREE