How to Write a Personal Essay? (Examples Included)
14 Sep 2022
939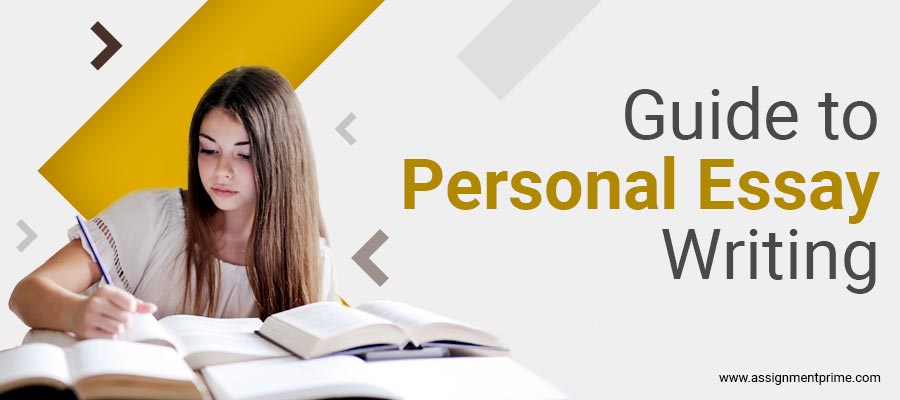 Have a story to be shared with the world? Want to talk about the experience at your first job? Want to share how it felt when you got a tattoo for the first time? Fancying about sharing your experience of dancing in the rain? Desiring to talk about any personal experience? But, don't know how to approach? Then you're at the right place. "Personal Essay" is the best option to pour your thoughts out loud enough to make the world hear.
Sounds interesting, right? So, let's read along to know more about it.
What Is a Personal Essay and Its Importance/Purpose?
A personal essay is a document drafted by the writer around any personal experience, learning, or observation. This is a common type of essay popular among both students at all levels and employees of all sectors. The main purpose of personal essays are:
To analyze a situation from different perspectives.
To observe any experience and learn from it.
To present one's views and understanding.
To share about any significant event or occasion.
To get admission at college or crack any interview.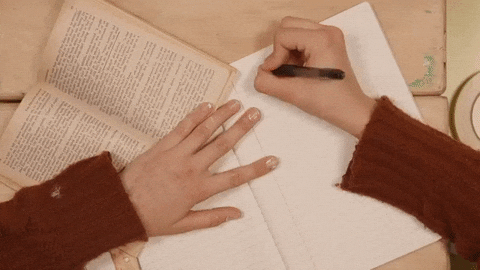 Personal Essay Structure: Do's, Don'ts & Tips
Now, it's time to study personal essays in depth. Let's here divide this section into 3 parts:
Personal Essay Structure
So, you have decided to write this essay; but, do you know the writing structure? If not, then don't worry; Assignment Prime is here to help you! We have the ideal personal essay structure you should follow when writing this essay. Pay close attention to it.
This is the introduction paragraph of the essay where you introduce the topic to the reader and set the tone of the essay. You can add an interesting hook here to grab the reader's attention and leave an informative bait to keep them till the end.
This is the body paragraph of the essay where you actually discuss what you want about the topic. While doing so, make sure not to repeat anything and maintain a flow between the sentences. You must also check that the content is in a logical sequence.
This is the conclusion paragraph of the essay where you narrow down the whole essay to a conclusion. Here, you conclude the entire content and present the same in a sentence or two. Restate the aim of the essay and include a call-to-action or leave a thought-provoking sentence or food for thought to engage the reader.
This is the simple and traditional format followed for all and this essay as well. If you want to add or edit any sections of this, then get it approved by your professor before you proceed.
Do's and Don'ts of Personal Essay
Often students neglect personal essays as a simple and easy task. And out of this over-confidence, they end up making mistakes that cost their grades and sometimes even lead to rejection of their documents. So, to ensure you do not end up getting into trouble, our experts have mentioned here some Do's and Don't of personal essay writing that you must check!
| | |
| --- | --- |
| Do's | Don'ts |
| Use only the first form of sentences. | Don't boast or fake anything. |
| Talk about one experience at a time in detail. | Don't whine or complain about anything. |
| Keep it engaging and interesting. | Don't complicate it with jargon. |
| Focus on personal learning and growth. | Don't lose focus on the main topic. |
| Keep the focus on you alone. | Don't copy from anyone. |
These are a few Do's and Don'ts that every student should know and follow for drafting an interesting and impressive personal essay. Now, it's time you get to know how experts draft their documents and score high grades every single time.
Tips to Write a Personal Essay
Don't choose a broad topic.
Don't bluff or lie about anything.
Choose a topic you can discuss publicly.
Choose a positive experience to share.
Your essay should have a moral/lesson.
Your essay should be in simple language.
It should be easily readable and understandable.
It should make the reader feel happy/motivated.
Make sure it is free from all errors and mistakes.
Make sure to follow the right structure and guidelines
These are a few tips that can come in handy when you are writing a personal essay. If you need more, you can always turn to our experts at any time.
Have You Read This: How to Define a Personal letter Format? Explained by Writers
How to Write a Personal Essay? (With Example)
Now, let's take a look at how to write a personal essay in a step-by-step manner. Here, our experts have divided this process into small steps so that you can easily understand and follow them accordingly to draft an impressive piece. Let's get started!
Step 1: Choose a Topic
Pick a topic for writing your essay. When doing so, make sure it is something you are comfortable to talk about, not so broad, and has a motivating or inspiring lesson that would benefit the reader.
EXAMPLE: I am comfortable talking about an experience with my friend. We have been friends for a long, so I can write an essay on our friendship. This experience will teach the reader not to judge a person too soon. So, my topic would be: "How I Met My Best Friend?"
Step 2: Make an Outline
The next step is where you make an outline for your essay. Here, you work on the structure of the essay to follow and in which order you would write different segments of this essay.
EXAMPLE: Now, my essay is divided into 3 segments- one introduction, where I will introduce our friendship bond, two the body, where I will talk about how we met and became friends, and then a conclusion, where I will talk about the morals I learned from it.
Step 3: Prepare a Rough Draft
Now, you need to prepare a rough draft of the essay where you will decide how exactly you will draft the essay, including the points which you want to mention and explain in each paragraph. This will give you a better idea of how your final work would be like.
EXAMPLE: Now, I will make a rough draft where I will plan the essay right from the segments, points I will discuss in each of it like where I will talk about the day we met, how I judged him, What I realized and when we became friends, etc.
Step 4: Add an Interesting Hook
Now, it's time to draft the introduction part. Add an interesting hook here so that it can catch the reader's attention. It should be strong enough to hold the reader till the end of the essay.
EXAMPLE: Here, I will work on how to present my essay with an interesting hook. I will try to include a fun factor or the lesson I learned, or any particular phrase we say.
Step 5: Go for a Connecting Body
Often in the body of the content goes out of sync with the sentence before or after each. So, try to figure out a way to maintain the flow of content as smooth and connecting as you can. Try to avoid complicated sentences which would otherwise spoil the gist of the content.
EXAMPLE: Here, I will plan how my sentences should be in the body, what are the points I need to mention, and in which tone that they are in a flow and connecting with each other.
Step 6: Add an Impressive Conclusion
Now, this is again an important segment of your essay. Here, you conclude the whole essay in a way that leaves an impression on the reader. Here you need to focus on one point- not to repeat anything that is already mentioned. Do not come up with new theories; just summarize the essay.
EXAMPLE: Here, I will develop a conclusion summarizing the whole essay and including an impressive factor that will leave the reader hooked to my essay.
Step 7: Edit the Final Draft
Now that a basic draft of the essay is ready read and revise it. Make necessary edits and finalize it. When you are in this step, be a critic, a beginner, and a professional and try to look from all perspectives before finalizing it.
EXAMPLE: Now that I am done with the base work, I will edit the final draft and make sure it has everything I planned to include in it and in the right order.
Step 8: Proofread the Essay
The last step is to proofread the essay before submitting it. Read it out loud so that you can spot the mistakes and errors better. Go line-by-line and check for spelling, grammar, typos, sentence formation, plagiarism, and all before taking the call.
EXAMPLE: Now, the final step here is, I will proofread the essay to check that all spellings, sentences are right and there is no plagiarism in it.
These are the 8 simple yet crucial steps that our experts follow, and every student must follow when drafting a personal essay. Now, you can also try writing one and if you need any kind of assistance, just reach out to us. But, make sure to check out some amazing topics in the below section on which you can draft an essay and impress your professor.
You Must Read This: Tips to Handle Essay Writing Task with Supreme Confidence
99+ Personal Essay Topics to Give You a Kickstart!
Here are a few personal essay topic s suggested by the experts of Assignment Prime that you should consider for writing one and score high grades. So, why wait for more? Let's go check'em out!
Childhood-Related Topics
Any memory you remember from childhood
Your first day at school
The first fight with your best friend
Experience of losing any pet/friend
Your favorite vacation place
How were you as a kid?
Teacher, you will never forget
Any memory of you getting punishment
An embarrassing moment
What was a memorable event/occasion?
Topics on College
First day at college
Bunking any class at college
Canteen stories of your college
Stayed in the hostel? Share a story
Best friend you miss the most
Any trip you went to during college days
Story of any memorable incident
Time when you hated going to college
The best part of your college days
Experience at a college farewell
Career-Oriented Topics
An incident you regret that happened at work
A person who taught you or mentored you at work
What it felt like when you wanted to leave your job?
When was the first time you thought of switching a job?
Have you met your career goals?
Is your career what you dreamed of in childhood?
What you like about your job?
What was your first salary, and how it felt?
How it felt to be independent?
What was your first job?
Topics on Culture
What are your family traditions?
Have you ever tried any unique traditions?
A tradition you didn't know but liked.
One tradition you never miss following.
How your dedication towards traditions is changing with time?
Is social media impacting your traditions?
What traditions tell about a person?
Any friend whose traditions you love?
A tradition you do not understand
An incident you liked or didn't related to any tradition.
Education-Based Topics
Subject you love the most
An experience with your favorite teacher
A degree you wanted to pursue and did
What course you wish you did but couldn't
A subject you never liked or hated
An exam you flunked in
Any exam you cheated in and consequences
Tricks you applied to learn a subject
A subject you taught your friends
Any memory of your class
Topics Related to Friends
A friend you lost long ago
Trip you went on with friends
Describe your friend circle
First fight with best friend
How misunderstandings spoil friendship?
Have you ever had feelings for a friend?
Any memory with your friends you can't forget
Time you were in trouble because of a friend.
Any incident when your friend saved you
If you need to pick a friend for life, who would it be?
Entertainment-Covered Topics
The first movie you watched on screen.
A movie that inspired you the most.
Your favorite music genre.
A book you would suggest.
A movie you wish you didn't watch.
A book you want to be made a movie on.
A book you didn't read but want to.
Any movie you wish there was a book on.
Music you want to play on your own.
An album you would suggest for all.
Topics on Motivation
A ted talk you can't forget.
A book that inspired you.
An experience that motivates you.
Story you want the world to hear.
You role model and inspiration.
A friend who is always supporting you
Movie that brought a change in you.
Any random experience that left you thinking about life.
One thing about successful people you learned.
Habits you think are pushing you towards success.
Thought-Provoking Topics
When was the time you were appreciated last and why?
Have you ever felt unsafe around anyone and why?
Anything you did that made you feel low?
Have you ever felt like doing something lowered your self-respect?
One experience when you were trapped for something you didn't do.
Share an experience the culprit victimized himself.
A relationship you just feel like is not continuing but is.
Any rule/tradition that you are not interested in but have to do.
Discrimination you experienced, and why
What made you think of any incident in that particular way?
Topics on Other Categories
A travel experience you want to share
How did you cope up with a fear of any kind?
Family issues that bothered you for a long.
A person you love but cannot express.
Your addiction to technology.
Social life you share and you want to.
Any experience of your first breakup.
Choices you regret making in life.
Places you visited for the first time and loved totally.
Your favorite activity after a long tiring day.
These are a few topics from different categories that a student can choose and draft their personal essay on. If you like these, you can pick any one of them or ask our experts for more such suggestions. Now, let's take a look at how our experts can assist you in the below section.
Who Can Help in Personal Essay Writing?
So, this was all you need to know about personal essays, purpose, structure, steps, topics, and personal essay examples. However, if you are running late, or got stuck somewhere, do not worry; Assignment Prime is here to help you. We have a team of professionals to help every student like you who is struggling with their personal essay. And the best part is, the outcome would be amazing- top-quality content with no errors and plagiarism and just in the way that your professor would love to read. So, what are you still thinking about? Give us a ring or drop a text/mail!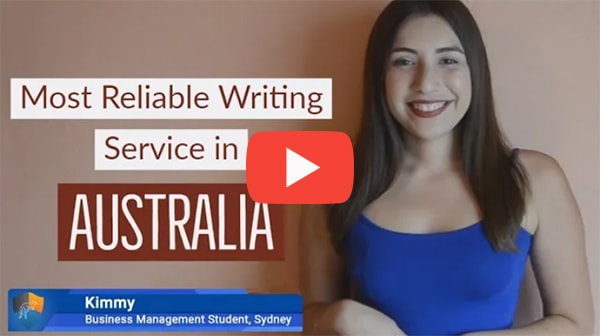 FREE Tools
To Make Your Work Original
FREE Features
Topic Creation

Outline

Unlimited Revisions

Editing/Proofreading

Formatting

Bibliography
Get all these features for
USD 84.3FREE