Need an Interesting Topic for Database Assignment? Our Experts Suggest These
13 Sep 2022
1651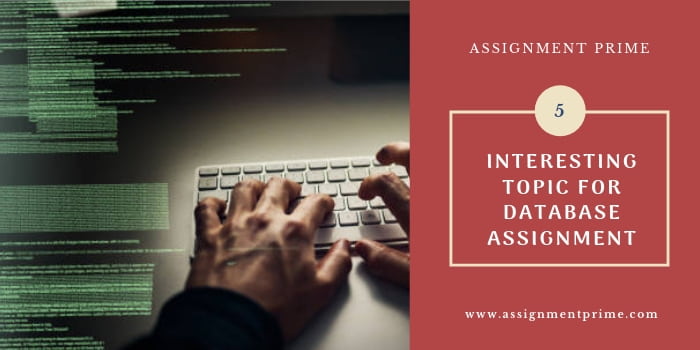 Being an engineering student, you will be assigned many writing tasks in your academic career. However, preparing the assignments, especially on databases is not easy, as you need good writing skills to complete them. Not only this, there are many issues through which you may have to go through and generally, during this you might get very frustrated.
Well, this is the reason behind the popularity of assignment help providers. Assignment Prime being one of them, is the most trusted service provider among many students.
The first and foremost issue which arises to many students is the selection of an interesting topic for their database assignment and then what to write in it. Thus, to help you overcome these issues, here are a few themes that you may consider for your database assignment writing. These topics have been suggested by our database assignment help experts who have worked on almost all the complicated topics of this subject.
Top 10 Ideas to Write an Excellent Database Assignment
1.Database Security: An increasing issue in today's time
Ideas:
Define database and security risk of data stored.
Layers and types of security controls.
Examples of security risks.
Different privileges of performing actions in the database.
Risk management and database activity monitoring.
2.Database management system for stock exchange
Ideas:
What is meant by stock exchange database management?
Why stock exchange database management is important?
Charts, diagrams, and flowcharts of the database management system of the stock exchange.
You May Also Like: Know About Degree Courses in Law
3.Federated database system
Ideas:
Define and introduce keywords generally used in it.
Explain the architecture of the federated database system.
Various schema of the federated database system.
4.Operational database management
Ideas:
List of the operation database system, their model, SQL support, objects managed in it, and ACID transaction.
Uses of operation database management in business.
What is data warehouse terminology?
5.Computer data storage and storage engines
Ideas:
Introduce computer storage and storage engines.
Hierarchy and characteristics of storage.
Various storage media and related terminology.
Functions of the data storage system and its representation in the organization.
What are the considerations made during designing the storage hierarchy, indexing, structure, orientation, and clustering?
6.Distributed file systems
Ideas:
Define, state its types, and give examples.
Distributed fault-tolerant system, parallel system, and parallel fault-tolerant system.
Examples of each distributed file system.
Comparison with a peer file system.
Different types of file systems other than distributed file systems.
7.Database replication
Ideas:
The terminology of data replication and different types of models.
Difference between file base replication and disk replication.
Example of database replication.
8.Database management of a library
Ideas:
Classify the types of books in the library.
Note down the ID of each book.
Who is going to issue and for how many days?
9.Clinics database management system
Ideas:
Patients visited the clinic and the reason behind it.
Amount of visiting fees paid by various patients.
Salary of employees in the clinic.
Expenses incurred on various equipment.
10.Banking database management system
Ideas:
A number of accounts opened, different types of accounts in the bank.
Customer details i.e., name, type, account maintained, etc.
The various interest rates applied to different customers i.e., loan, deposit, etc.
The above-given are exceptional ideas suggested by our writing experts for your database assignment. Well, you need not worry if you have not understood how to use these ideas to prepare the document.
Important Blog For Students: Increase the Word Count in Science Assignment
Here are a few assignments writing tips from our experts to help you out in this issue.
Select a topic that is engaging and interesting.
Draft the outline of your database assignment so that you can use it as a guide for setting connectivity in your document.
Do in-depth research by visiting various sources like websites, blogs, articles, journals, books, etc.
Create a proper structure and format of your assignment to make it presentable.
Cite the sources used as per the university guidelines to avoid plagiarism in the assignment.
Proofread and edit the database assignment to ensure you are submitting a flawless document.
By now, you must have got the confidence to write your own database assignment. These tips will help you in submitting an error-free document. Moreover, you must have also got an idea of the topic which you should select for your database assignment writing.
If you face any issue, then you need not take the stress. The experts of Assignment Prime are here to offer to you the best database assignment help so that you can submit a flawless document and have an edge over your peers.
More blogs you like: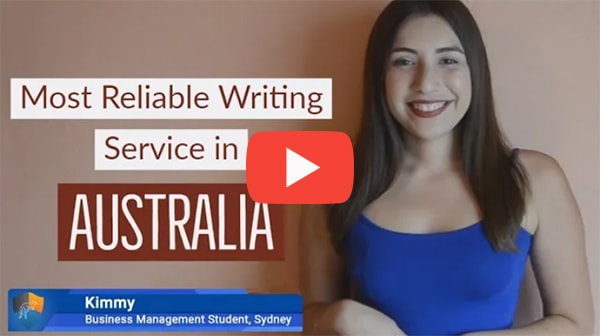 FREE Tools
To Make Your Work Original
FREE Features
Topic Creation

Outline

Unlimited Revisions

Editing/Proofreading

Formatting

Bibliography
Get all these features for
USD 84.3FREE